This weekend, tens of thousands of Glasto revellers were set to pour into Worthy Farm in Somerset to celebrate the 50th anniversary of one of the world's most famous music festivals.
Tickets sold out in only 34 minutes after a record-breaking 2.4 million people signed up to have a chance of grabbing one. With the 2020 event cancelled, purchasers can roll their tickets over to next year's festival. However, anyone who failed to get a ticket will have a slim chance of attending next year's event.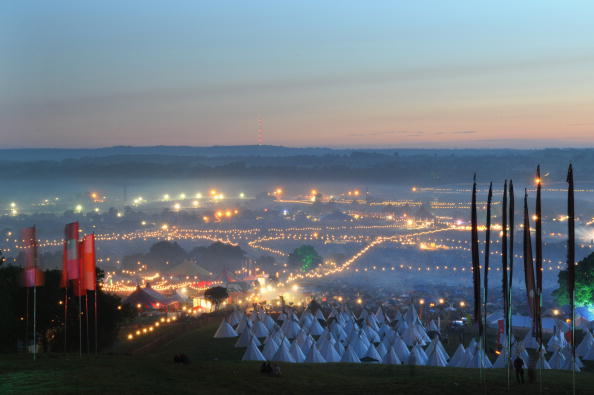 When did Glasto begin?
Glastonbury Festival began in 1970 and cost £1 to get in. The festival took place the day after Jimi Hendrix died, with the turnout only 1,500. In 2010, more than 175,000 festival-goers attended each of the three days.
The festival's ever-increasing popularity led to its founder, dairy farmer Michael Eavis, having to rent land from neighbouring farms. In turn, this created greater space for more diverse acts.
The liberating festival bursting with free-spirited people has undergone dramatic changes over the years, none more so than the arduous procurement of tickets. Trying to buy one was defined by the NME as "one of the most stressful experiences the Western world has to offer".
Anyone without a super-fast broadband connection and a handful of devices to simultaneously attempt to get through to the golden ticket line stands little chance.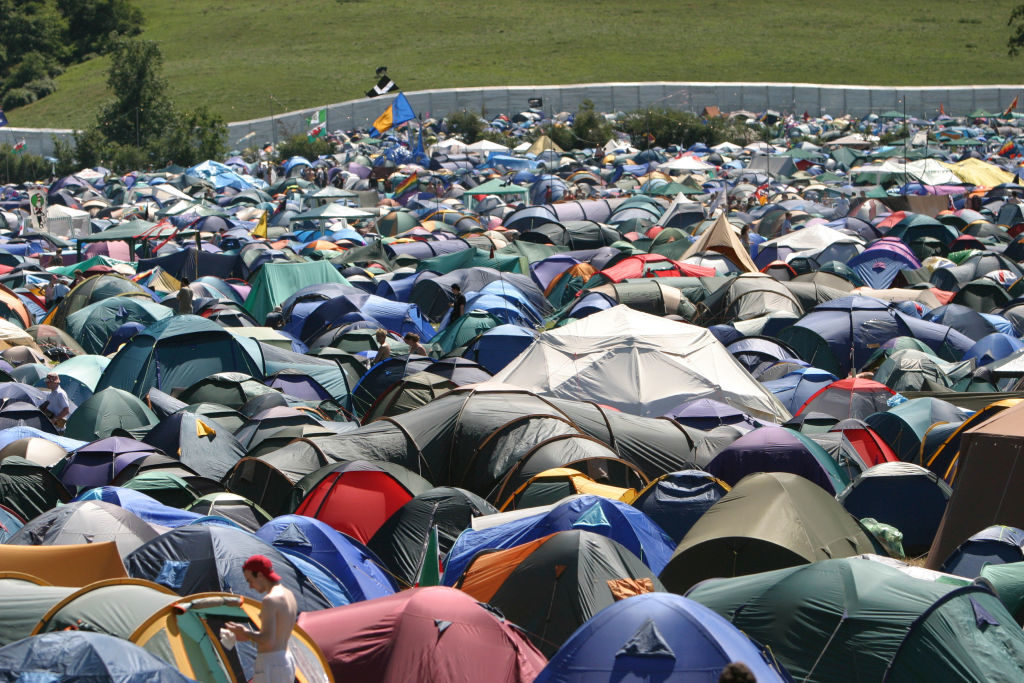 Increased security
During the Eighties and Nineties it was considered the norm to jump the fence to get into Glastonbury to save on the entrance fee. For years, non-paying visitors were tolerated at Worthy Farm.
This led to overcrowding and confrontations between revellers and the police. To continue the festival, the authorities insisted on a 'mega fence' and stricter security methods. A £1m security fence was erected in 2002 which, for some, symbolised Glastonbury's evolvement from counter-culture to the mass market.
Glastonbury may indeed have lost some of its original 'hippie ethics'. Visitors are more likely to see Kate Moss in designer wellies sloshing through the mud than a naked hippie up a tree. Celebrities certainly outnumber acid casualties, while an increasing number of families with young children visit.
People queuing at mobile phone-charging points and cash machines outstrip the 'non-conformists' belly-surfing through the mud. All this makes it an ideal place for cosseted, mid-30s, middle-class people to grace the fields of Somerset with their presence.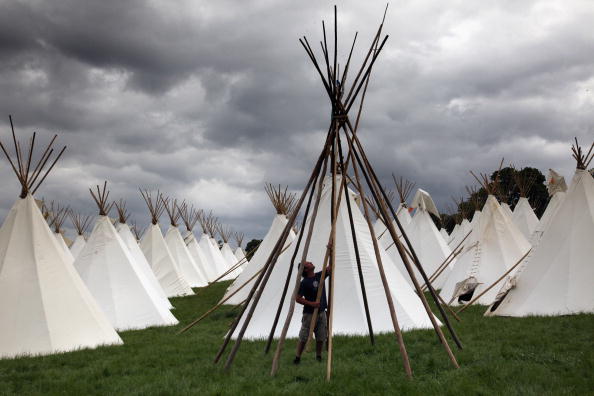 As Sarah Tamlyn, former sub-editor at the NME, told me: "Glastonbury is reflective of the times and the festival is increasingly selling the hippie ideal to the middle classes."
The creeping middle-class colonisation of Glastonbury has made tickets even more desirable. While 'ticket insurance', as evidenced through the rollover of tickets to this year's cancelled festival, may be a sign of how mainstream Glasto has become, for those who return year after year it retains its magic.
Meanwhile, the stricter entrance policy has led to less crime and made the festival a less daunting prospect.
'Glasto veteran' Lucie says: "When I look up past the thousands of happy, like-minded people, towards the sun setting behind Glastonbury Tor, with cheerful melodies filling my ears, I remember why I'm here. Will I be back next year? You bet I will."
Whether Lucie can get a ticket or not, however, is as clear as Glastonbury mud.
Related Topics