Rapper G Herbo released the music video for his new song Cold World today (Thursday, 12 August). Following its release, fans are curious to know more about G Herbo's tattoos after he showed them off in his new video.  
Rapper shows off sleeve in Cold World video
G Herbo announced the release of his Cold World music video today, Thursday 12 August, in a post to his 8.8 million followers on Instagram.
At the time, he shared a teaser of the video.
In the video, G Herbo is seen wearing a few different outfits with one seeing the rapper wear a short-sleeved, black T-shirt showing off his tattoos across both arms.
While wearing the outfit, G Herbo raps: "In the California sun, I'm rockin' shorter sleeves," and at the time is seen to show off the inkings on his left arm.
Following the video, some are curious to know more about G Herbo's tattoos and their meaning.
MUSIC: Inglewood rapper FrostyDaSnowmann shot and hospitalised
TRENDING: Meet Ernie Johnson's children and grandkids
G Herbo's tattoos explored
The rapper is said to have 11 tattoos in total across his left and right arms, as well as his chest, stomach and back.
While talking to Inked magazine last year, G Herbo opened up on the meanings behind his inkings: "Just like my music, all of my tattoos are significant and true to me. If you are a fan of my music, you could understand my tattoos just by looking at them."
His first tattoo was the number 79 with a background design of flames on his left forearm, which represents the number of the street where he grew up in Chicago.
The artist also honours his home town with a piece on his stomach that features the number 773, an area code for the city.
Elsewhere according to Body Art Guru, the rapper also has an angel and a portrait tattoo on his right arm, which are said to pay tribute to his late mother, Diane.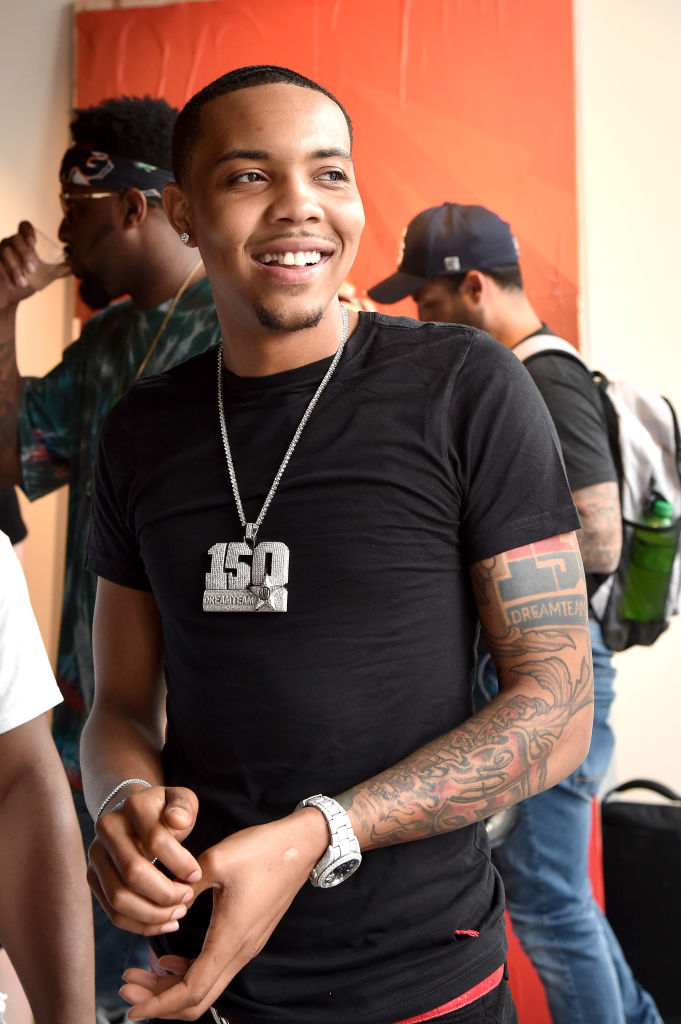 G Herbo gets a tattoo in honour of his son
After the birth of his eldest son Yosohn in 2018, G Herbo had his name tattooed across his chest in script, along with a heart on his left side marking his son's date of birth.
In May this year, the artist welcomed his second son with fiancée Taina Williams who they named Essex William Wright.
According to a post on his Instagram story, it seems G Herbo has continued the tradition of getting his sons' names tattooed as he showed off his latest inking, Essex, written across the top of his back.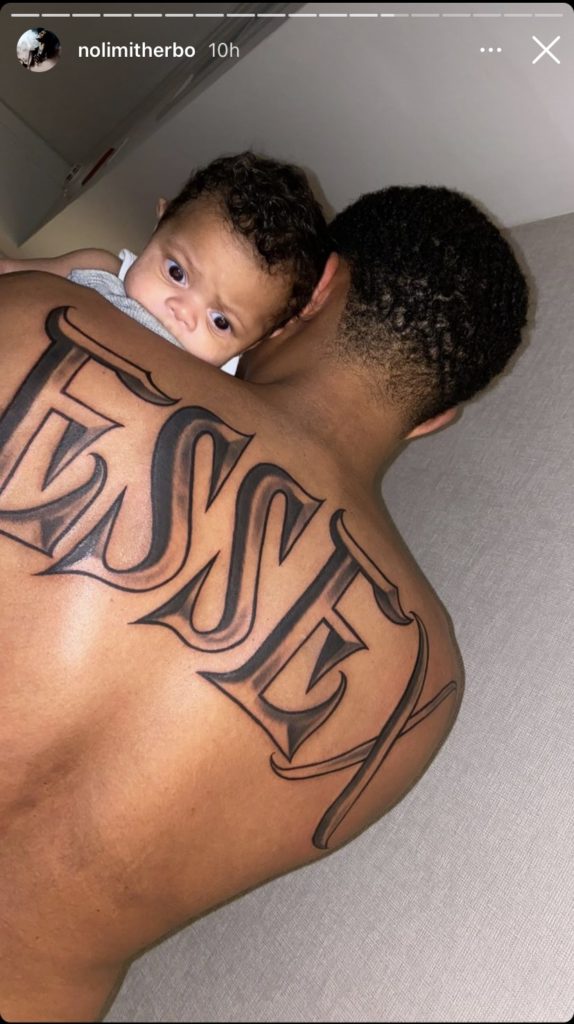 Related Topics