Kanye West shared his Donda album yesterday (Thursday, 5 August) at a listening party held at the Mercedes-Benz Stadium in Atlanta. Fans have been commenting on the rapper's outfits, with his Donda bulletproof vest catching the attention of many on social media.
Kanye West wears Donda bulletproof vest on stage
During his Donda listening party on Thursday, Kanye West was seen wearing many eye-catching pieces including an out there black spiky jacket as he performed under the spotlights in the Mercedes Benz Arena.
However, the piece that seems to have got fans the most excited is the rapper's bulletproof vest, which had 'Donda' written across the chest.
West was seen wearing the vest throughout the show as he performed tracks from his new album.
Kanye West also wore the Donda vest as part of his livestream with Apple Music, which documented the final hours of Donda's completion.
MUSIC: Fans react to Larry Hoover Jr's feature on Kanye West's Donda album
TRENDING: Where is Linsday Iadeluca on NBC 10 news?
Fans want their own version of the vest
Some fans have taken to Twitter as they wonder whether a version of the vest will be available for fans to buy: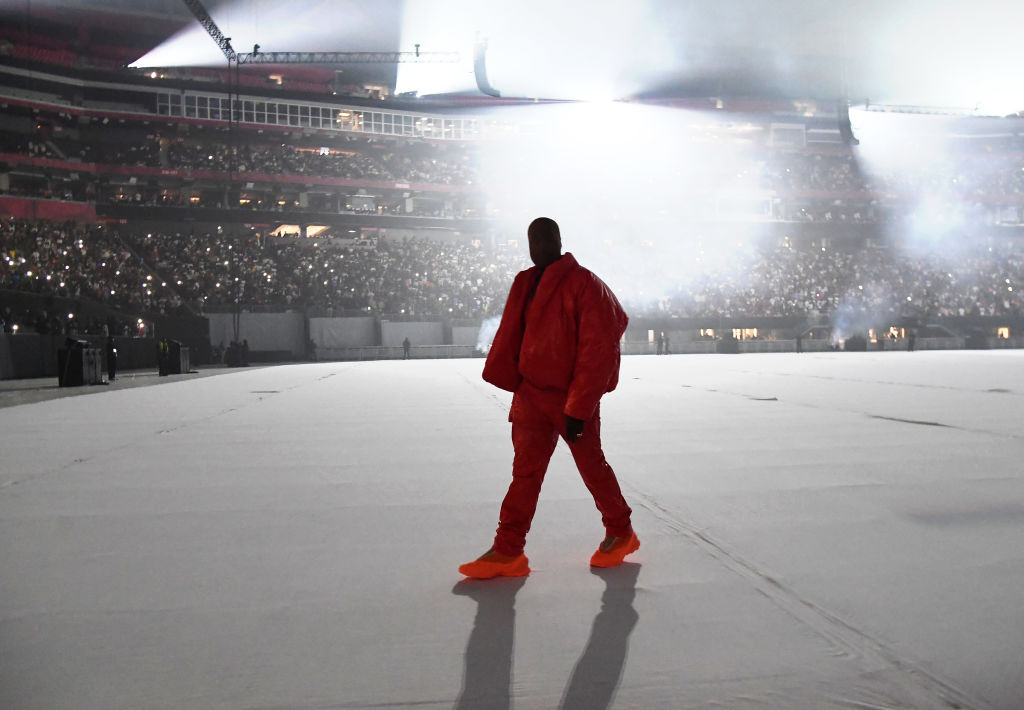 EXPLAINED: How old is Jaime King's new boyfriend, Sennett Devermont?
Is there Donda merch?
The rapper has released two items in his merch shop – a black crewneck jumper and a digital album – which were produced for his Donda listening party.
While a Donda bulletproof vest isn't listed on Kanye West's official merch site, some fans got excited after pictures of what looked to be a merch stand was spotted on Twitter featuring a vest for sale.
However, other users have since revealed the Donda bulletproof vest seen in the picture was fake and not part of the artist's official merch:
You never know, though. Perhaps that vest will end up on sale somewhere? Keep your eyes peeled!
Related Topics