Before Bobby Bones' marriage to Caitlin Parker in Nashville on Saturday, listeners of his radio show guessed what they thought their first dance song might be on the big day. But none of them got it right. So, what was Bobby Bones' first dance song at his and Parker's wedding?
Listeners try to guess Bobby Bones' first dance song
During a January edition of The Bobby Jones Show, the radio host revealed to his listeners the results of a poll, conducted by fans, which aimed to guess what Bobby Bones and his then fiancée Caitlin Parker might choose as their first dance song, when their wedding rolled around in the summer.
TV: What does Tripple Scorpio mean?
In ascending order, the votes came in for the following songs.
In fifth place was country singer Garth Brooks' The Dance, which Bones dismissed as a sad song, inappropriate for a first dance.
Next was another Garth Brooks song – or, rather, a cover of a Bob Dylan song – To Make You Feel My Love. Bones called it a "great song" but "not it".
What were numbers three, two and one?
Brooks also came in at number three, with Shameless.
"What's this song even about? Bones asked co-hosts Amy and Eddie. "I know every word but I don't know what it's about. … That will not be it either."
Number two on the list was God Whispered Your Name by Keith Urban, followed by Jake Owen's Made For You. "Both are wrong", Bones declared.
Co-presenter Amy Moffett Brown suggested something by Rascal Flatts, the lead vocalist of which, Gary LeVox, did actually perform at the wedding. But did he play the first dance song?
CELEBRITY: Apex Legends: Fans think Seer is Lil Nas' doppelgänger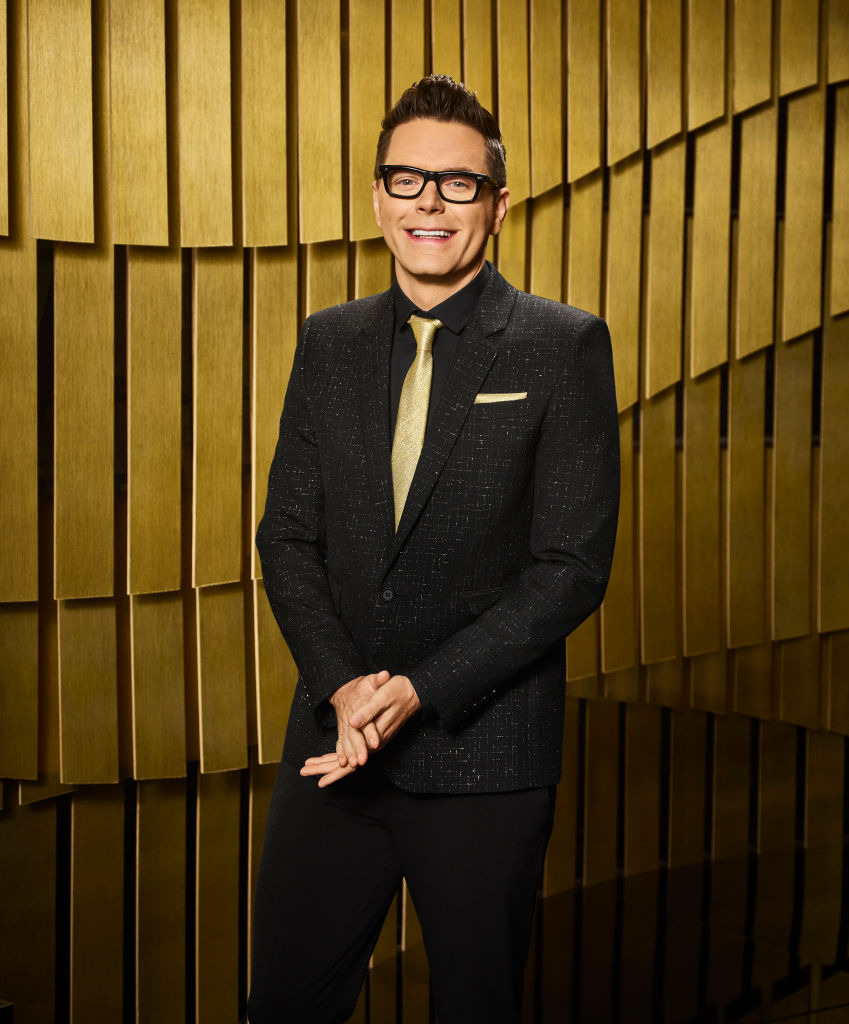 What was Bobby Bones' first dance song with Caitlin Parker?
Bobby Bones' wedding party featured a roster of country superstars, owing partly to his position as a radio personality.
Gary LeVox played two songs; Ronnie Dunn performed Neon Moon; the guest list included the likes of Dierks Bentley, Jake Owen and Chuck Wicks.
But the band chosen to play the first dance song at Bobby Bones' wedding party was Dan + Shay, aka Dan Smyers and Shay Mooney. They played Jesse and the Rippers' version of The Beach Boys' Forever, from the TV series Full House.
MUSIC: All about Iron Maiden's new album Senjutsu
Recorded in 1969, the original first featured on The Beach Boys' 1970 album Sunflower.
Bobby Bones celebrated Jesse and the Tigers' reunion back in 2013, almost 20 years after the initially fictional band had previously performed. They reformed for a Late Night with Jimmy Fallon show that year, and then again in 2017.
Related Topics