Who is Teyonah Parris? The actress has just joined the star-studded cast of the pulpy mystery caper, They Cloned Tyrone.
While Parris may be little known in the UK next to other stars in the show such as Jamie Foxx and John Boyega, her quietly illustrious career has brought her shoulder to shoulder with many of TV and cinema's greats.
Starting out
The Juilliard-educated South Carolinian first sprang on to our small screens with a guest starring role on The Good Wife, and took off with a recurring role in Mad Men. Her big cinematic break came as Collandrea 'Coco' Conners in independent film Dear White People.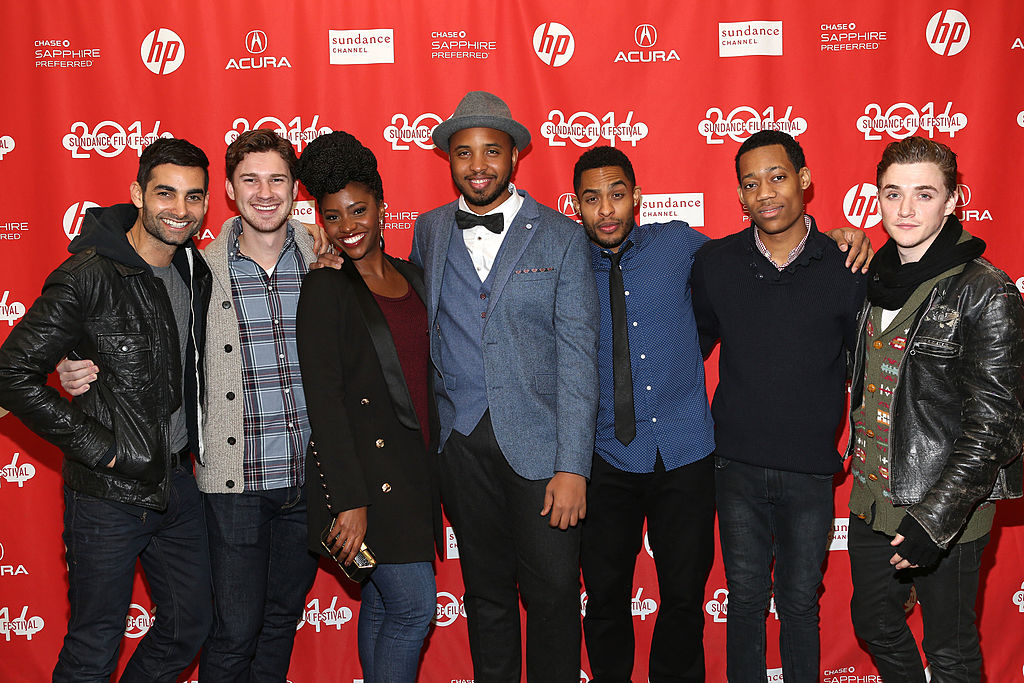 Since then she has worked with some of modern cinema's most incisive minds. These include Barry Jenkins (If Beale Street Could Talk), Spike Lee (Chi-Raq) and Jordan Peele (screenwriter, Candyman). She seems on an unstoppable trajectory.
Who is Teyona Parris off-screen?
More than that, Parris is an outspoken advocate for social justice. She has frequently leant her voice to the Black Lives Matter movement. In a 2016 interview with the HuffPost (then The Huffington Post) she called for solidarity and support in the wake of the police shootings of Alton Sterling and Philando Castile.
"Dear white people, when your black brothers and sisters are in pain and hurting, it also affects you. It would behoove you to help, be a voice, and stand in solidarity with them [against] these awful injustices that are so clear to everyone via cellphone videos, and know that it matters"

Teyonah Parris speaking to HuffPost
What's next for Teyona Parris?
At just 32 and with only ten years of on-screen experience, Parris is just getting started. Having emerged as a talent to watch, she has caught the eyes of film-makers and goers alike. She glints with a poesy many actors and actresses fail to achieve even in far longer careers.
Whether led by some 'divine destiny' or set by some intrinsic, internal shine, Parris is on a solid course. Be mindful of her direction of flight, for it will point towards starlit pastures.
Related Topics