Following the news that Quaden Bayles had landed a role in the upcoming Mad Max prequel, we explore the age and life story of the young actor.
In the two years since the release of the distressing 2020 footage that showed Bayles pleading with viewers to stop bullying, life has changed pretty drastically for the indigenous Australian.
In what is the latest in a string of good news for Bayles, it would appear he has landed himself a role in the upcoming Mad Max prequel – Furiosa.
Quaden Bayles lands role in new Mad Max movie
In 2015, Mad Max Fury Road, which starred the likes of Tom Hardy and Charlize Theron, took the world by storm – taking in no less than $375 million at the box office, according to IMDb's Box Office Pro.
And its subsequent follow-up, Furiosa, has been handed a boost as director George Miller confirmed this week that a special guest would be making an appearance in the prequel.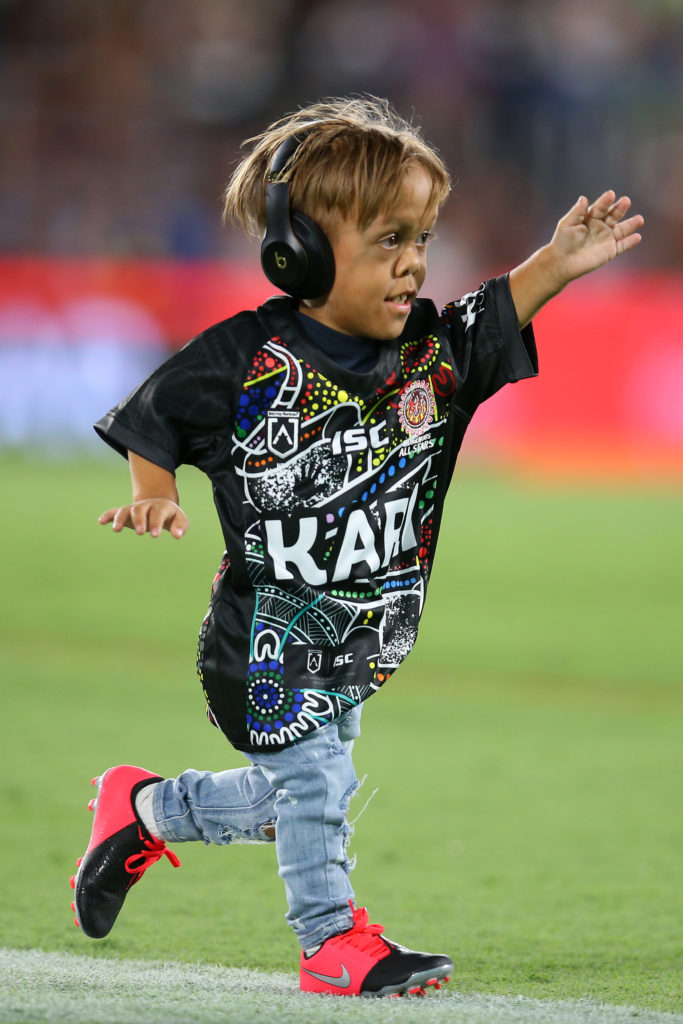 Having been emotionally affected by Bayles' story, Miller told the Sydney Morning Herald of how he had already cast Bayles to star in the upcoming Three Thousand Years of Longing.
Miller proceeded to sing Bayles' praises, adding that he "did such a good job that he's got a small role in Furiosa", in what is bound to make for exciting news for the new actor.
What age is Bayles?
While Bayles may be gearing up for his second appearance in a big-budget Hollywood production, the young star is actually yet to reach his teens.
Aged just eleven years old, Bayles was nine when he first saw virality back in 2020.
In multiple distressing clips uploaded by his mother, Bayles could be seen emotionally pleading for others to stop bullying, leading to large outpourings of support online.
Bayles' Achondroplasia condition explained
Bayles, who hails originally from Queensland, has had Achondroplasia, a form of Dwarfism, ever since birth.
According to Great Ormond Street Hospital, "Achondroplasia is the most common type of short limb" and affects "how some of the bones develop, particularly the limb bones and specifically the upper arms and thighs", appearing in around one in 25,000 people.
In the wake of the footage of Bayles crying over the treatment he received from his peers about his condition, his mother set up the charity Stand Tall 4 Dwarfism, which Bayles is the face of.
The page has since garnered over 40,000 followers and has provided a space for those with, or affected by Achondroplasia and similar conditions to share positive stories and advice with one another.