Who is Jim from Trollhunters: Rise Of The Titans? The finale of the Tales Of Arcadia saga arrived on Netflix on Wednesday, 21 July and fans couldn't be more excited to find out what happens to their beloved hero, Jim Lake.
Trollhunters finale lands on Netflix
Almost five years (and 53 episodes) after Guillermo del Toro introduced us to the Tales Of Arcadia saga, the characters from the Emmy-winning trilogy (Trollhunters, 3Below and Wizards) join forces for a feature-size finale on Netflix.
The movie arrived at the streaming platform on Wednesday, 21 July.
MOVIES: Meet the cast of Netflix's Chernobyl 1986
Rise Of The Titans has that full-on blockbuster feeling, with co-directors Johane Matte, Francisco Ruiz Velasco and Andrew L Schmidt setting the stage for a globetrotting adventure with the fate of the world in the balance.
Equipped with a DreamWorks Animation team, this finale has the usual craft to render a colour-popping world hidden from the human eye.
Who is Jim in Trollhunters: Rise Of The Titans?
In the first series, Trollhunters, viewers are introduced to Arcadia Oaks, a seemingly typical suburban town that's also home to trolls, aliens and wizards.
We are also introduced to Jim Lake, the Trollhunter – who is seen as the Chosen One.
Trollhunters: Rise Of The Titans finds Jim and his fellow heroes, roughly a year after the ending of Wizards, trying to join forces to prevent Arcane Order leaders – Bellroc and Skrael – from unleashing dark magic that would destroy humanity.
The evil Arcane Order currently holds all control over the magic that binds the Trollhunters together.
According to Animation Magazine, since the Amulet Of Daylight has been destroyed, Jim has doubts about being a good Trollhunter.
In the meantime, Bellroc and Skrael try to lure Nari back to the Arcane Order for their evil plan to succeed.
TENNIS: Meet tennis sensation Naomi Osaka's dad
According to IGN, like Into The Spider-Verse, Rise Of The Titans argues that it doesn't matter who you are. Anyone can be a hero.
Emile Hirsch voices Jim Lake
Jim Lake is voiced by actor Emile Hirsch.
Hirsch is popularly known for his role as Sedgewick Bell in The Emperor's Club (2002), Jay in Lords Of Dogtown (2005), and Chris McCandless in Into The Wild (2007).
According to his IMDb profile, as of 2020 Hirsch has appeared in two films that were Oscar-nominated for best picture: Milk (2008) and Once Upon A Time… in Hollywood (2019).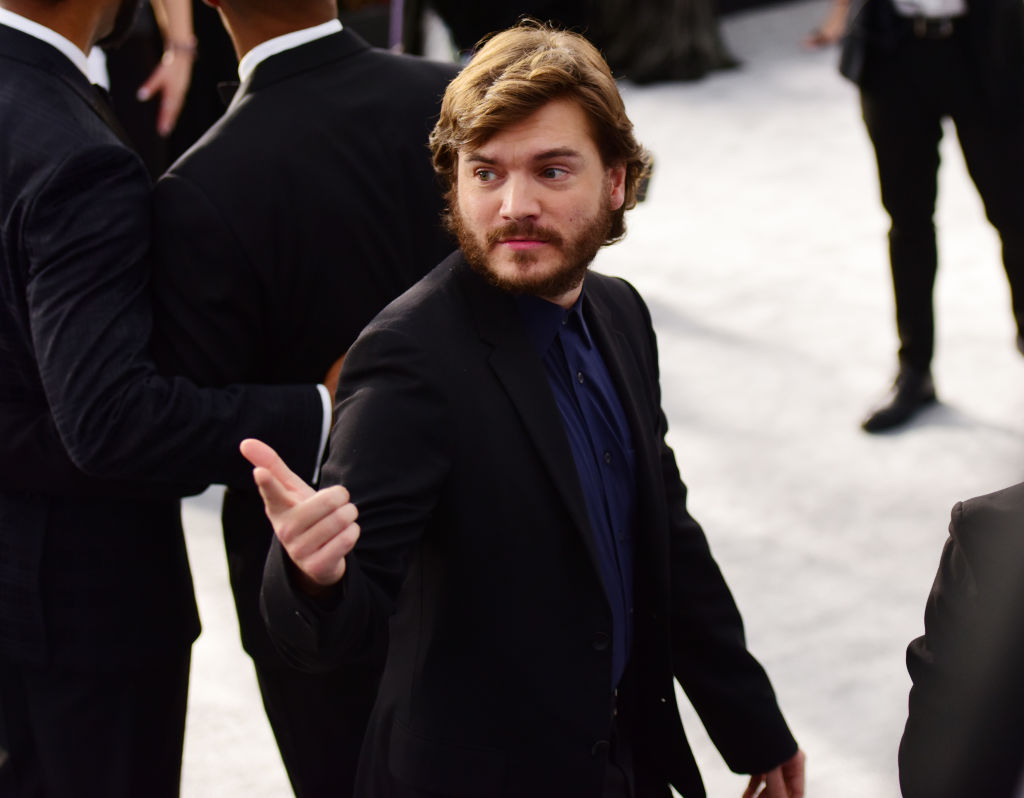 Other than taking the central role of the story, Jim is a beloved character from the Tales Of Arcadia saga.
Fans of the series have taken to Twitter to share their love for the Trollhunter:
Related Topics