Singer R Kelly has been sentenced to 30 years in prison for sexual abuse crimes against women and minors.
The artist, known for hits such as I Believe I Can Fly and Ignition (Remix), has seen his career tarnished by his crimes, which spanned decades.
With R Kelly back in the spotlight as news of his sentencing breaks, some are revisiting the more unusual points of his music career, perhaps looking for clues?
Let's take a look at the 'hip-hopera' R Kelly released in the mid-2000s, Trapped In The Closet.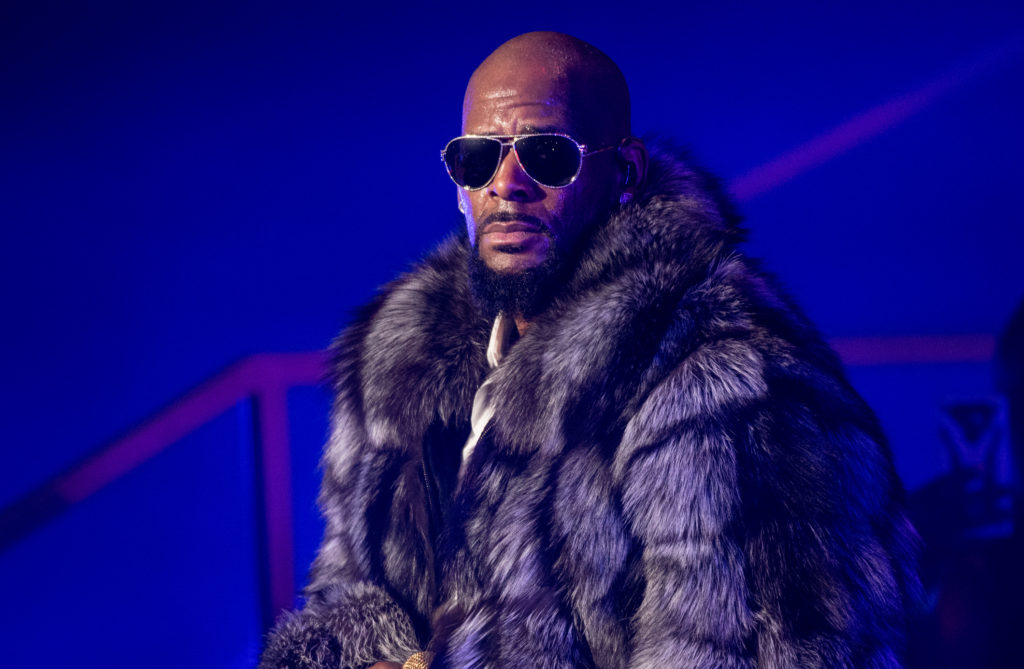 What is Trapped In The Closet about?
Trapped In The Closet is a rap opera, or hip-hopera, created by and starring R Kelly. The word 'hip-hopera' is a portmanteau of hip-hop and opera. Hip-hopera productions see dramatic and theatrical acts set to hip-hop music in a similar vein to traditional opera, with singers expressing dialogue through song.
R Kelly, real name Robert Sylvester Kelly, stars as Sylvester in Trapped In The Closet. He also plays the role of narrator, carrying the drama.
Trapped In The Closet begins with a one-night stand between Sylvester and a woman. When the woman's husband arrives home, Sylvester hides in a closet, as the title gives away, but can nevertheless escape the drama. A series of wild events unfurl with each instalment in the Trapped In The Closet series ending on a cliffhanger.
The musical was created between 2005 and 2012, with a number of instalments, or chapters, being released over seven years. The first 12 chapters were released in the first instalment in 2005. The second part, chapters 13 to 22, released in 2007. Part three, chapters 23 to 33, was released in 2012.
NEW: How to participate in Black Friday Women's Strike on 1 July 2022
Where to watch the full movie of Trapped In The Closet
If you've been searching for Trapped In The Closet on streaming sites such as Netflix and Hulu, you're not going to find it there. R Kelly's hip-hopera is hard to come by on many platforms – but there are ways you can watch the full movie.
If you're based in the UK, you'll be able to find Trapped In The Closet on Roku.
A number of sites also have the first instalment of Trapped In The Closet available to stream online for free. You can also find the first part in full on YouTube.
However, if you want to see the full movie, your best bet is purchasing a copy on Amazon. All three parts of Trapped In The Closet are available to purchase on Amazon Prime.
After the release of the first two parts, they were compiled under one edition entitled Trapped In The Closet: The Big Package. The third and final part is also available to stream on Amazon.
TRENDING: 13 Trump ketchup memes that will make you want to throw your lunch at the wall
Other hip-hoperas to watch this summer
If you don't want to tune into R Kelly's Trapped In The Closet but fancy delving into the world of hip-hopera, there are a number that might take your fancy.
In 2001, Beyoncé made her screen debut in Carmen: A Hip Hopera, a modern retelling of Bizet's 19th century opera Carmen. Also starring in the film are music stars Mos Def, Wyclef Jean, Lil' Bow Wow, Da Brat and Jermaine Dupri.
Sticky Fingaz also made a musical crime movie in 2009, entitled A Day In The Life.
Some stage musicals featuring rap and hip-hop music include Lin-Manuel Miranda's In The Heights and Hamilton. Both musicals now have movie adaptations you can stream on Disney+.
Related Topics