Simu Liu headed up the red carpet for the US premiere of Shang-Chi And The Legend Of The Ten Rings last night. Anticipation is building for the film, as fans eye its 3 September release date. However, many have noticed Easter eggs in the Shang-Chi trailer, including a reference to 2004 film Kung Fu Hustle. We take a look at these references and answer the question – Was Simu Liu in Kung Fu Hustle?
Meet Shang-Chi star Simu Liu
Simu Liu is a Canadian actor, stuntman and writer. He was born on 19 April 1989 in Harbin, China, and is 32 years old.
Liu originally emigrated from China with his family when he was only five years old, moving to Mississauga, Ontario.
He originally studied accounting at the Ivey Business School at the University of Western Ontario. However, after working for Deloitte straight after graduating he realised it wasn't the career for him.
Liu is best known for his role as Jung Kim in Kim's Convenience, which follows an immigrant family who run their own corner shop.
TV: Fans love Gary Farmer, aka Uncle Brownie, in Reservation Dogs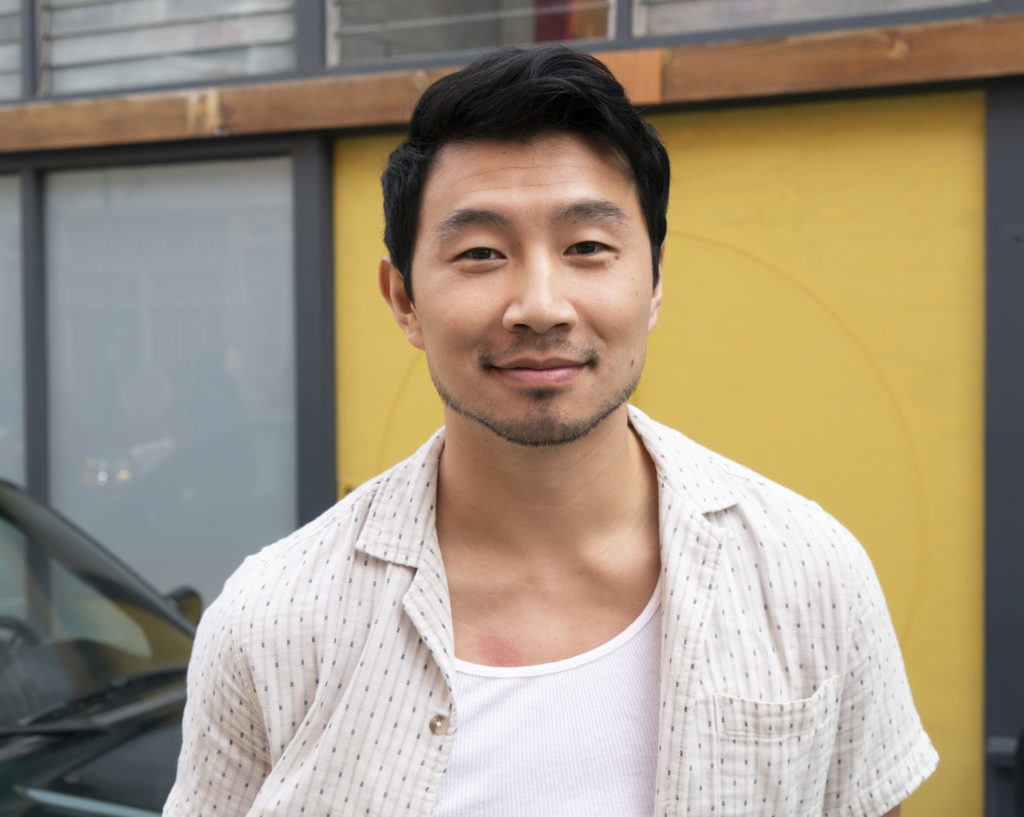 While Simu Liu doesn't have a wife, he was rumoured to be dating fellow actor Tina Jung. She has appeared in programmes such as Suits, Good Witch and Kim's Convenience.
Simu Liu is 1.83m (6ft) and previously trained in martial arts and stunt work.
Fans wonder if Simu Liu was in Kung Fu Hustle
Fans have been mistakenly thinking star Simu Liu was in cult classic movie Kung Fu Hustle. However, the Shang-Chi star did not appear in the movie.
Eagle-eyed fans also noticed a Kung Fu Hustle posted in Shang-Chi's apartment in the new Marvel movie trailer.
The film pays homage to the many kung-fu and martial arts movies that preceded it. This Easter egg suggests Shang-Chi himself is a fan of Kung Fu Hustle.
Kung Fu Hustle was released in 2004 and is a cult-classic. It features one of the most elongated and intricately choreographed fight sequences of all time. The film follows the murderous Axe Gang and their grip on Shanghai.
MOVIES: Scar's real name seals The Lion King villain's fate
Some fans even want a further crossover event between Kung Fu Hustle and Shang Chi.
When is Shang-Chi being released?
While Shang-Chi And The Legend Of The Ten Rings premiered on 16 August in LA, it is scheduled to be released in cinemas in the rest of the US on 3 September.
The film will then make its debut on Disney+ 45 days after its theatrical release. This means you'll have to wait until mid-October to see Shang-Chi in the comfort of your own home.
Related Topics