This period of lockdown has sent many of us turning to films and TV to help fill the hours. The far reaches of our Netflix queue. Favourite episodes of Jonathan Creek on BBC iPlayer. Old DVDs that never made it out of the case.
Anyone whose search leads them to 2013's Short Term 12, either for the first time or the first time in years, will be struck by how many familiar faces there are among the cast for this modest indie film.
They may have already known that the film stars Brie Larson, Oscar winner and the current Captain Marvel. Her character here, Grace, runs a group home for children with nowhere else to stay – the titular Short Term 12.

Barely older than some of the children in her care but with the patience of a saint, Grace is something of (*looks nervously left and right to see if the editor is paying attention*) a Real-Life Superhero.
But Larson is far from the film's only recognisable face.
Grace's new colleague Nate is played by Rami Malek, another recent Oscar winner and due to be the villain in upcoming Bond film No Time To Die.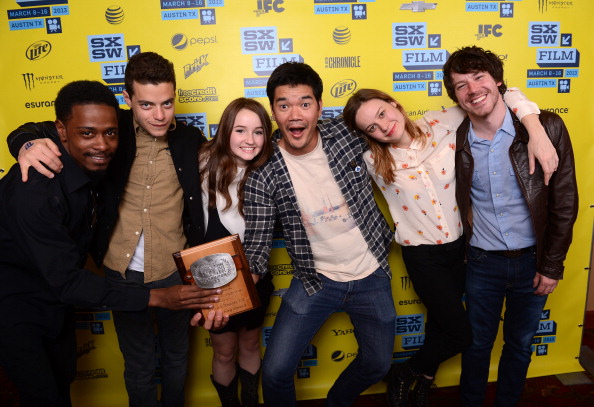 Filling out the staff at Short Term 12 are Brooklyn 99's Stephanie Beatriz, and John Gallagher Jr., of Westworld and The Newsroom.
It's not unusual for films to feature many well-known faces, of course. Movies like the Ocean's series and Love Actually are famous for their glittery casts. Filmmakers like Wes Anderson and the Coen brothers often fill their ensembles with big names popping up in cameos.
But it feels slightly more special when a film provides a snapshot of an actor pre-fame. 1985's St. Elmo's Fire gained a cult following after showcasing the likes of Demi Moore and Rob Lowe just as they were on the cusp of the A-list. With hindsight, Short Term 12 does the same for a new generation of acting talent.
The prescient casting doesn't stop with those playing the staff at Short Term 12. The underage residents of the home include Lakeith Stanfield and Kaitlyn Dever.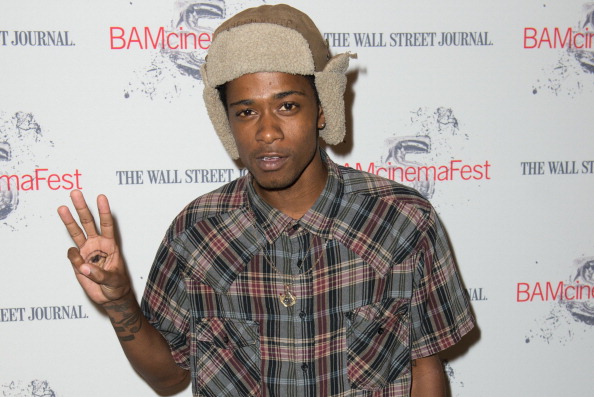 Stanfield has since made himself one of the most in-demand actors in Hollywood, establishing himself as a scene-stealer in Donald Glover's surreal sitcom Atlanta and horror phenomenon Get Out, before popping up in twisty murder mystery Knives Out and the relentlessly tense Uncut Gems last year. Dever meanwhile, followed her lead role in last year's brilliant coming-of-age comedy Booksmart with a gut-wrenching turn in crime drama Unbelievable.
Amongst the cast of this unassuming, low-key drama from 2013 then, you already have two Oscar winners (both still only in their thirties). One is now a major hero within the Marvel Universe, while the other looms as the next Bond villain. There are also regulars from some of the biggest shows of the last decade, with a couple of younger stars thrown in for good measure.
Perhaps it is no surprise that this film boasts such a high success rate in finding stars of the future. Between the children and the not-much-older adults looking out for them, nearly all screentime goes to characters under 25. It moves naturally between lightness and heavy drama, allowing the actors to demonstrate their range. The character writing is excellent and generous. Though Larson is the film's lead, all of those mentioned above get their moments to shine.
Finally, and crucially, it is a very good film. Despite its modest beginnings, it garnered a lot of critical praise and attention – particularly for Larson's exceptional performance. The film's writer-director Destin Daniel Cretton made The Glass Castle with Larson a few years later, followed by Just Mercy with Michael B. Jordan last year.
The film's profile has only grown since its release, as its cast rise to higher and higher levels of fame. Given the age of the younger cast members, perhaps in 10 more years there will be another famous face amongst them. Those who come to the Short Term 12 now will find a warm, empathetic and touching film. Playing 'spot the star' is just one of its many charms.