Susan Heyward is one of the cast members who stars in Radium Girls. Let's get to know the actress a little more.
Dropping on Netflix on January 16th 2021, Radium Girls is a 2018 history drama. The cast includes Abby Quinn, Cara Seymour, Scott Shepherd and more.
Taking us back to the 1920's, Radium Girls is based on a true story of the factory workers who started to become ill as they worked painting watch dials with self-luminous paint.
The film is set in Orange, New Jersey, but there were also factories working with radium in Illinois and Connecticut.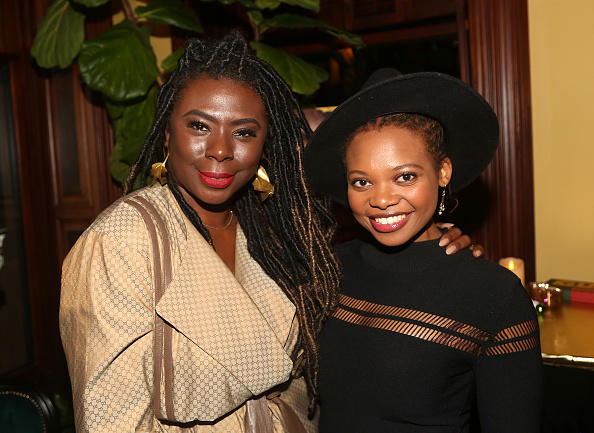 Who is Susan Heyward?
Susan Heyward is a 38-year-old actress who hails from Atlanta, Georgia.
She graduated with a BFA from Carnegie Mellon University and her acting work spans not only film and TV, but theatre and advertising, too.
Her first acting jobs included small roles in 30 Rock, Law & Order and 666 Park Avenue.
Most recently, Susan has played Rose Granger-Weasley in the stage performance of Harry Potter and the Cursed Child. She also played the role of Keaton in one episode of US TV crime drama series Tommy.
Was she in Orange Is The New Black?
Yes. Anyone who watched Radium Girls may recognise Susan as she played Tamika Ward in Orange Is The New Black.
Susan's role in Radium Girls is very different from that of security guard Tamika. The 2018 film sees her play Etta, one of the women working at the factory in the 1920s drama.
Susan can be found on Instagram @susanheyward where she has over 20k followers. The actress often takes to IG to share workout photos, selfies, throwback snaps, BTS shots from work sets such as Orange Is The New Black and much more.
Who plays Bessie Cavallo in Radium Girls?
Susan is joined on Radium Girls by a talented cast including actors like Joey King, who plays the lead role of Bessie Cavallo.
Bessie is determined to take down a company, American Radium, that she believes is poisoning its workers by not providing the correct safety measures.
Radium Girls was first aired at the Tribeca Film Festival in 2018. It's now available to watch on Netflix in 2021.
Related Topics