Linda Cardellini's conspicuous absence from the Hawkeye trailer, which dropped today, hasn't gone unnoticed – some have speculated Laura and Clint Barton have got a divorce while others suggest scheduling issues may have got in the way. Will Linda Cardellini reprise her role in Hawkeye as the wife of Clint Barton?
Will Linda Cardellini reprise the role of Laura Barton in Hawkeye?
She wasn't in the trailer. Nor does Linda Cardellini appear on the cast list for Hawkeye, according to IMDB.
However, the actors who played her and Clint Barton's children in Avengers: Age Of Ultron also don't appear on the IMDB cast list.
RELATED: Is Hawkeye wearing hearing aids in new trailer, or a comms device?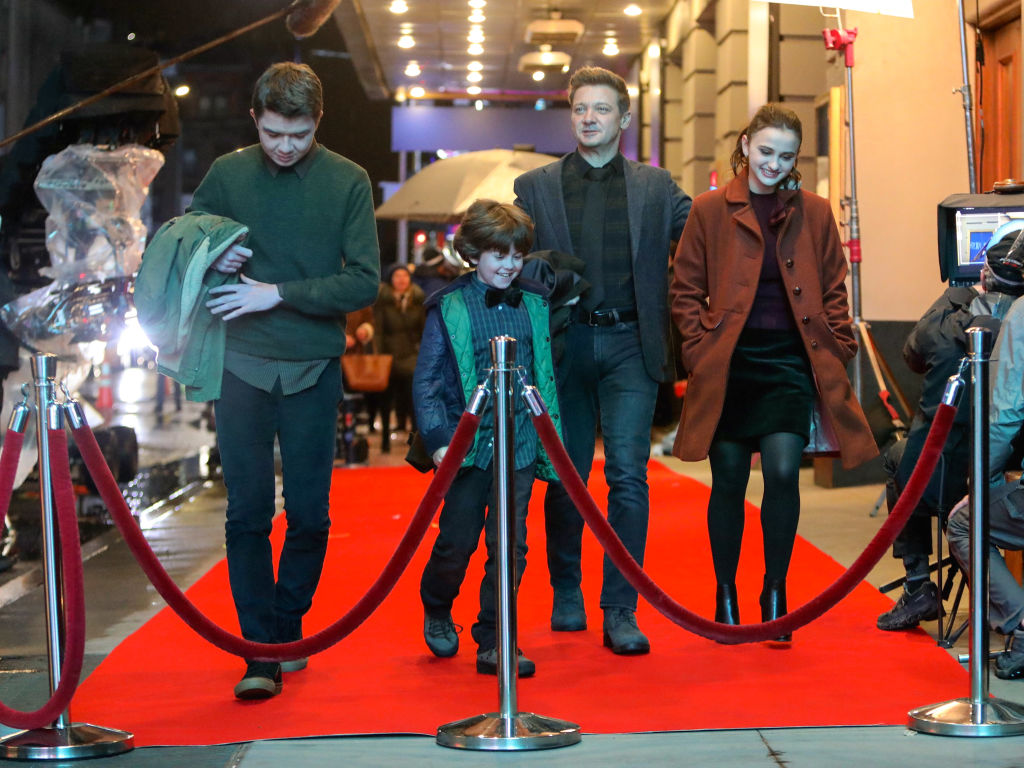 Yet, per Daily Mail reports, Ben Sakamoto, Ava Russo (daughter of Endgame director Joe Russo) and Cade Woodward, who play Cooper, Lila and Nathaniel respectively, were all on set during filming for Hawkeye.
If they're in it, and absent from the cast list, couldn't Linda Cardellini also be in Hawkeye without appearing on publicised cast lists?
Cardellini wanted a Laura Barton movie
In June 2020, various outlets reported Linda Cardellini was "open to" a Laura Barton movie, as part of the Marvel Cinematic Universe. 
"Would I love to see a Laura Barton movie?" she said during a Collider podcast. "Sure! But I don't think that's gonna happen. I think people are more interested in the superheroes."
RELATED: Who is Kate Bishop to Hawkeye, is she Clint Barton's daughter?
Part of the magic of Hawkeye, however, is the character is an ordinary human being among superheroes. So in this sense, a Laura Barton movie could have worked. 
Ultimately though, it is Hailee Steinfeld as Kate Bishop who will take the reins as Hawkeye from Renner's Clint Barton, instead of Linda Cardellini.
Fans react to Cardellini's absence from the Hawkeye trailer
Fans of Hawkeye are fans of Cardellini, and the reaction to her absence on Twitter has been strong.
MUSIC: Who does Chlöe sample on Have Mercy, the singer's debut single?
Screenrant, meanwhile, has suggested her absence from the Hawkeye trailer, and by extension this season of the show, could simply be the result of Linda Cardellini's busy schedule with Netflix series Dead To Me.
"Since she was just brought back, it would be quite a surprise if Marvel Studios killed her for real during Hawkeye. It would be strange if she didn't appear at all."
Perhaps the studio is keeping quiet about it for the sake of surprise. At any rate, fans hope to see Linda Cardellini in the upcoming Hawkeye series, whether she's in the trailer or not.
Related Topics