Mathieu Kassovitz's cinematic classic La Haine turns 25 years old this year. To mark that event, the film is returning to cinemas in the UK.
The film, for those who haven't seen it, follows three disaffected Parisian youths, who wander the streets of the city in the aftermath of a riot which occurs after one of their friends is beaten unconscious by the police.
The three guys live in the Paris suburbs, the Banlieue, in low incoming housing projects.
The trio are all from immigrant families, and the film explores the relationship between them, and how they fare in Paris. They seem unimpressed with the city of Paris and its middle-class sensibilities.
Defining moment leads to chaos
Perhaps the film's defining moment is when the character Vinz (Vincent Cassel) finds a gun that had been lost in the riot. That somewhat inevitably leads to a series of chaotic and ultimately tragic events.
The film is more timely than ever due to recent events in America. There have been a series of prolonged protests about police behaviour, in the wake of the killing of George Floyd and shooting of Jacob Blake.
It is fair to say that the police aren't the most liked people in La Haine. Indeed, the main characters spend most of the film either fighting or arguing with them.
An American version could be made
Perhaps once things are back to some kind of normality in the world, we will see an American version of La Haine, That could revolve around how Americans from immigrant backgrounds deal with the police.
Back to La Haine, and the performances from the three leads – Cassel, Hubert Kounde and Said Taghmaoui are excellent.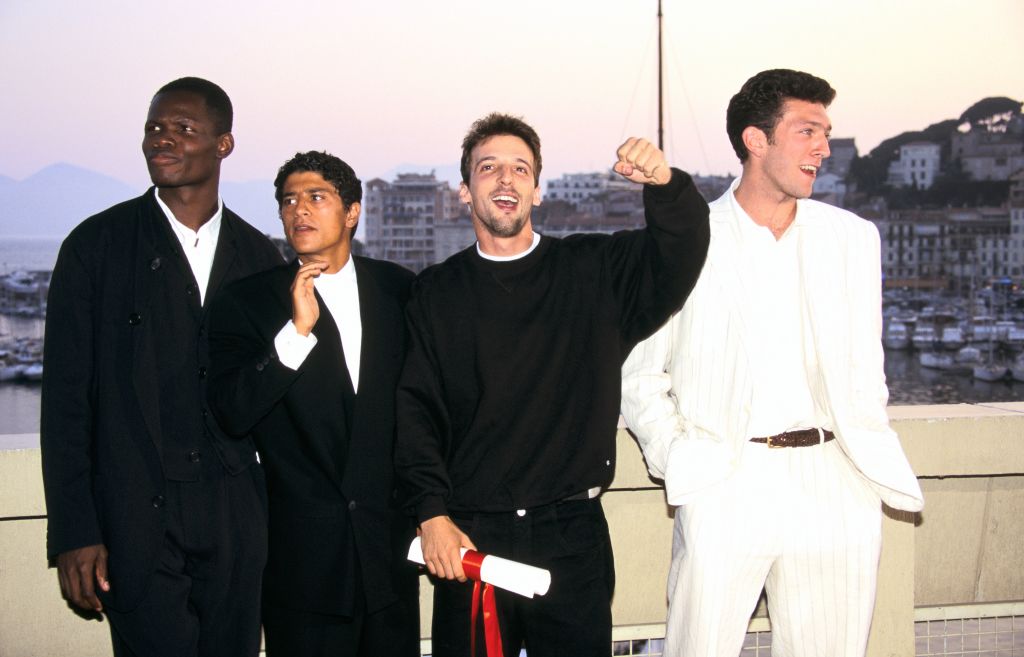 The direction by Mathieu Kassovitz is full of kinetic energy. His script is full of quotable one-liners that still stand up 25 years on.
When a film starts with footage of real life riots you know that it is going to be rebellious and thought-provoking. 25 years on, La Haine still manages to be both.
For those wanting to watch La Haine it is at the moment not available on any streaming services in the UK.
However, it is back in UK cinemas from the 11th of September. You can find a list of cinemas showing the film here.
There is also a two-disc 25th anniversary blu-ray version of the film set for release on the 16th of November.
Hopefully the film appears on a streaming service soon. It still packs a punch even 25 years later.