2022 marks the 25th anniversary of the 1997 adaptation of Rodgers & Hammerstein's Cinderella, and as fans reflect on the 90s movie, some have wondered about how old Brandy was in the retelling.
The singer and actress portrayed the movie's titular princess Cinderella with Brandy having reunited with her co-stars of the film 25 years on in commemoration of its legacy.
As the cast looks back on the impact of their version of the classic tale, some are curious to know their ages in the movie, including how old Brandy was in the 1997 Cinderella film. Let's take a look…
1997 Cinderella cast reunite 25 years on
The 90s telling of the classic tale of Cinderella was an adaption of Richard Rodgers and Oscar Hammerstein's 1957 TV musical. In the 50s film, a young Julie Andrews took on the role of Cinderella. Four decades on, singer Brandy portrayed the titular princess.
As per Shondaland, shooting for the 90s adaptation began in July of 1997. The film premiered in the US just four months later that November as it was aired on ABC. According to TV Insider, the film was watched by a whopping 60 million viewers at the time. It was later released on video the following year in 1998.
In celebration of 25 years since the film's release, this week, some of the film's cast came together as they reflected on the film's legacy.
On Tuesday (August 23), a reunion special aired on ABC, which saw Brandy look back on the project with her Cinderella co-stars, Paolo Montalban, who played Prince Christopher, Victor Garber, who portrayed his father and King Maximillian, Whoopi Goldberg, who starred as Queen Constantina and Cinderella's stepmother Bernadette Peters. 
How old was Brandy in Cinderella?
Born February 11, 1979, Brandy Norwood, who is best known as simply Brandy, is currently 43 years old.
When filming for the 1997 movie began that July, she would have been 18 years old and the same age by the time it premiered on ABC that November.
It was her first leading role in a film, although she was already a rising star. Before taking on the role of a princess, she had become known across TV for featuring across 90s sitcoms Thea and Moesha. 
She also had success in the world of music, having signed to Atlantic Records in 1993 when she would have been just 14 years old.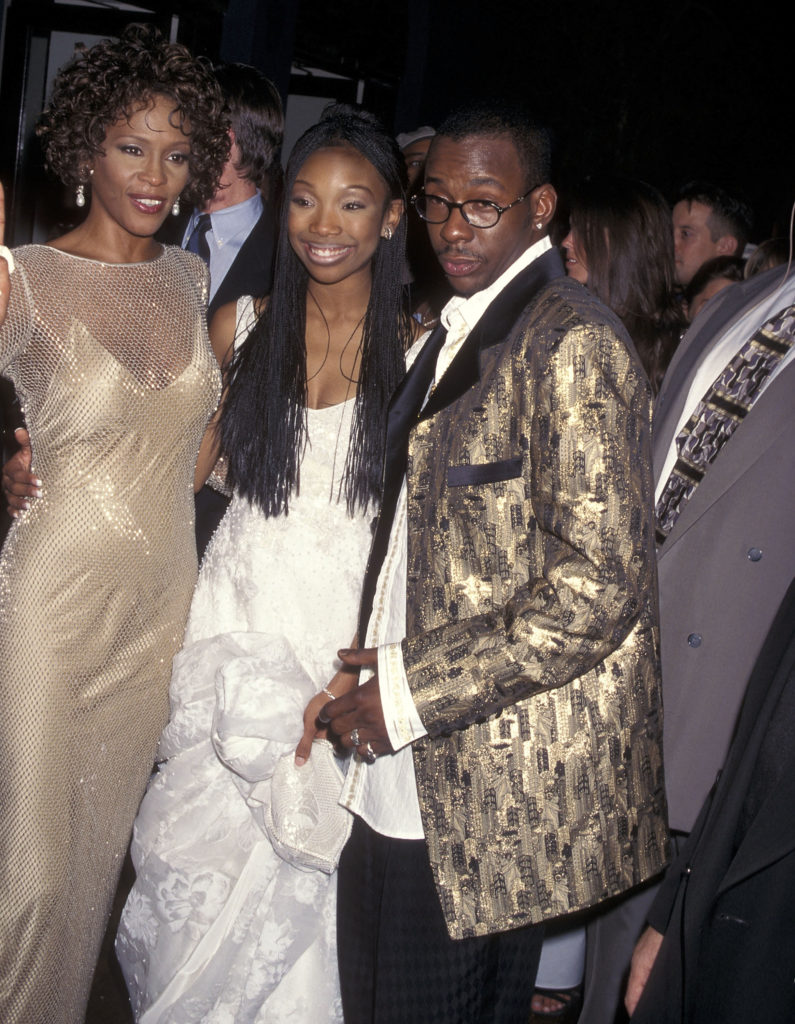 Ages of the 1997 Cinderella cast during filming explored
Paolo Montalban starred opposite Brandy as Prince Christopher. When filming began in July 1997, he would have been 24 years old.
Whoopi Goldberg, who portrayed the prince's mother, Queen Constantina, would have been 41 years old but would have celebrated her 42nd birthday after the film's premiere on ABC. 
The Prince's father, King Maximillion, was portrayed by Victor Garber, who was born on March 16, 1949, meaning he would have been 48 years old.
Jason Alexander played the royal family's aid and servant Lionel and would have been 37 years old during the start of filming and would have turned 38 in September 1997. 
Cinderella's stepmother was portrayed by Bernadette Peters, who was 49, amid the production of the film.
Related Topics