How old is Duke Nicholson? The actor's age, famous parents girlfriend and more revealed. Duke Nicholson, originally Norfleet, is making a name for himself as an actor independent of his legendary family legacy. You might remember him for his role in Jordan Peele's 2019 film, Us.
Who are Duke's parents?
Duke Nicholson is the grandson of Oscar-winning actor Jack Nicholson, renowned for iconic films such as The Shining, One Flew Over The Cuckoo's Nest and A Few Good Men.
Originally born as Duke Northfleet, Nicholson adopted his grandfather's name for his acting persona. His father is former pro-surfer Mark Norfleet and his mother is designer Jennifer Nicholson.
Fun Fact: Duke was named after Hawaiian surfer Duke Kahanamoku.
What is Duke Nicholson's age?
Many things about Duke are shrouded in mystery as it seems he doesn't use social media much.
However, we do know Duke Nicholson's age. The 20-year-old was described by the Hollywood Reporter as "6ft 1in with shaggy hair and striking, almost menacing looks". Not far from the description of his grandfather in his heyday!
What are Duke's previous roles?
Duke is best known for his role in Jordan Peele's Us in 2019. He was also cast as a drug dealer in the film Dreamland with Gary Oldman and Armie Hammer, directed by Nicholas Jarecki. Although Duke's at the start of his career, with a name like Nicholson we don't doubt he'll be making many more films in the future.
Was he on the cover of Lana Del Rey's Norman Fucking Rockwell?
Nicholson told the Hollywood Reporter: "Lana is a friend of mine and she called me and said, 'Hey, we're doing the album cover tomorrow. You want to be on it?'"
It seems Lana Del Rey and Duke Nicholson have been friends for a long time and feel comfortable springing big project ideas on each other out of the blue. We dig.
Who is Duke Nicholson dating?
There are rumours swirling that Duke Nicholson is dating none other than supermodel Bella Hadid.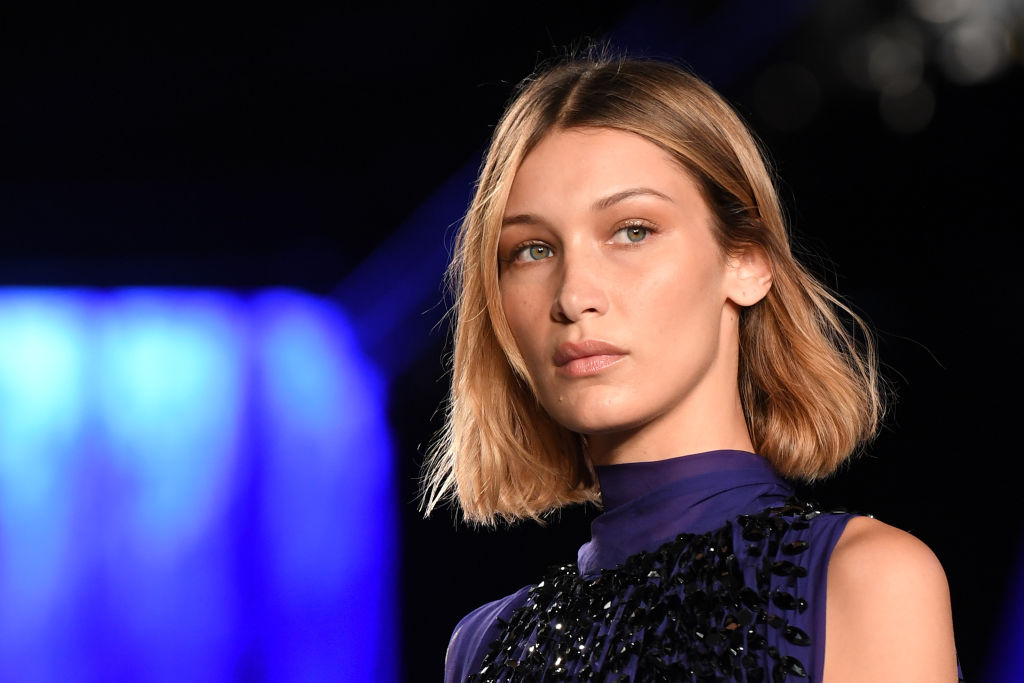 A source has told Page Six the couple were spotted recently celebrating the model's 24th birthday. Apparently Nicholson and Hadid met when she was on a trip to New York City.
Related Topics