What time do – or did – Kanye's new Yeezy Slides drop today, and where can you get your hands – or feet – on them? How long do people usually spend in the Yeezy Supply "Waiting Room" for a pair of Slides, and when will they restock?
What time do Yeezy slides drop?
Yeezy Slides are already here, in three irresistible colours: brown ("Soot"), beige ("Pure") and bright yellow-green ("Glow Green").
Per Solelinks' tweet advertising their release, they became available to purchase from JD Sports, Foot Locker, Kids FTL and Yeezy Supply at different times this morning, depending on the timezone.
SPORTS: What does LFG mean? Sports movie to challenge gender norms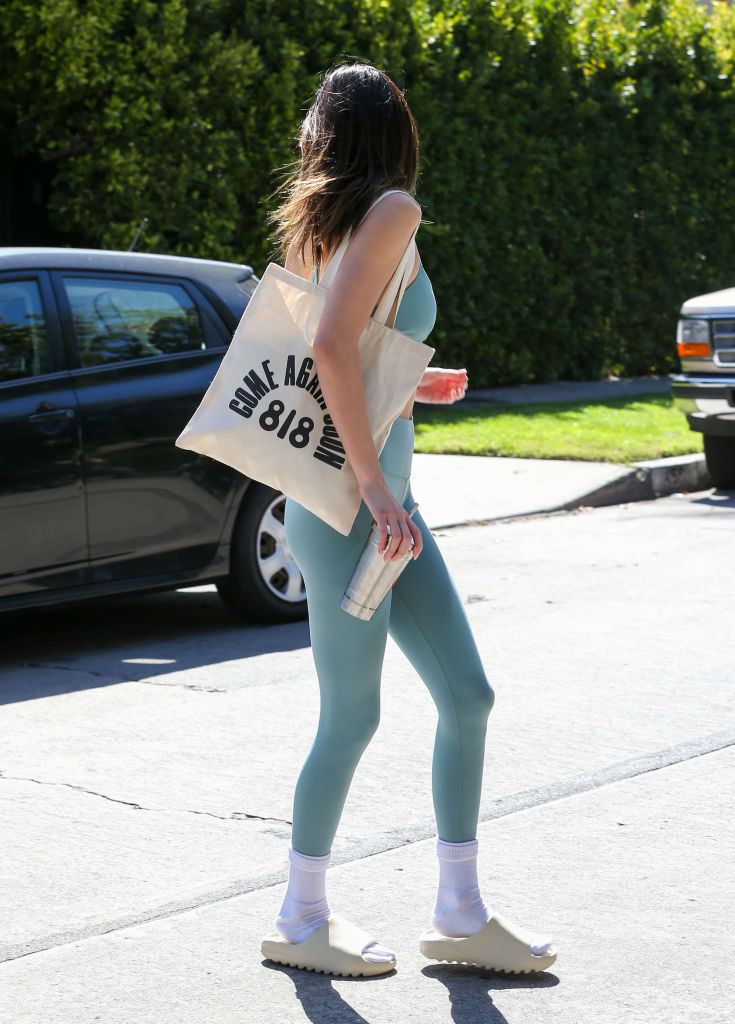 For those on Pacific Time, Yeezy Slides dropped at JD, Foot Locker and Kids FTL at 4am – 7am ET; Yeezy Supply sold the slip-ons from 6am PT, 9am ET.
As one Twitter user dolefully remarked: "Why they gotta drop so early for the west coast peeps?" Unfortunately for those who haven't managed to bag a pair of the $60 slippers yet, they are currently out of stock.
When do Yeezy Slides restock?
Today (6 September) marked the first major restock of all three colours of Yeezy Slides. The "Pure" iteration, in a creamy beige colour, first became available in late April of this year.
The dark brown "Soot" slides' original release date was 4 September, while the "Glow Green" slides first became available today. All of them appear to be currently unavailable.
Given that today is the restock day, it is not yet clear when the slides will next be available for purchase. Meanwhile, several Twitter users have reported being "in the waiting room" for Yeezy Slides – although none has admitted for exactly how long.
For some, the waiting period appears to have started a lot earlier.
CULTURE: Twitter's parasocial relationship with John Mulaney close to breaking point
How long does the Yeezy Supply 'Waiting Room' take?
KicksDeals has a whole slideshow dedicated to preparing people for the experience of waiting in a Yeezy queue – it says the period customers tend to spend in the Yeezy Supply waiting room for a pair of slides is usually between 20 and 60 minutes.
However, during previous releases, people have reported waiting all night. One Reddit user wrote in 2019: "I am starting to think this is all a big joke. These releases are a huge waste of time and effort."
"All sites crash right at release time, then recover and are sold out. I hate Adidas and Yeezy for the way these are run, it's ridiculous."
Reactions to the whole debacle
Numerous punters and commentators alike have taken to Twitter to share their thoughts on Kanye's new Yeezy Slides, and on the Yeezy Supply stock/restock situation.
RELATED: Who does Kanye West sample in Life Of The Party?
Meanwhile, others have made reference to the price of the shoes, or drawn attention to their strange appearance.
Related Topics