We take a closer look at the history and significance of military challenge coins. Who are they awarded to? Are they just for the police or military? Keep reading for a history lesson on these mysterious coins.
What is a military challenge coin?
The U.S Military Police Corps earn military challenge coins by excelling in their work in law enforcement or in a combat zone.
The Military Police Corps are separate from the Active Duty Army but are specialists in "reconnaissance, first-response, law keeping and damage control".
The giving of coins is reported to have started in World War One.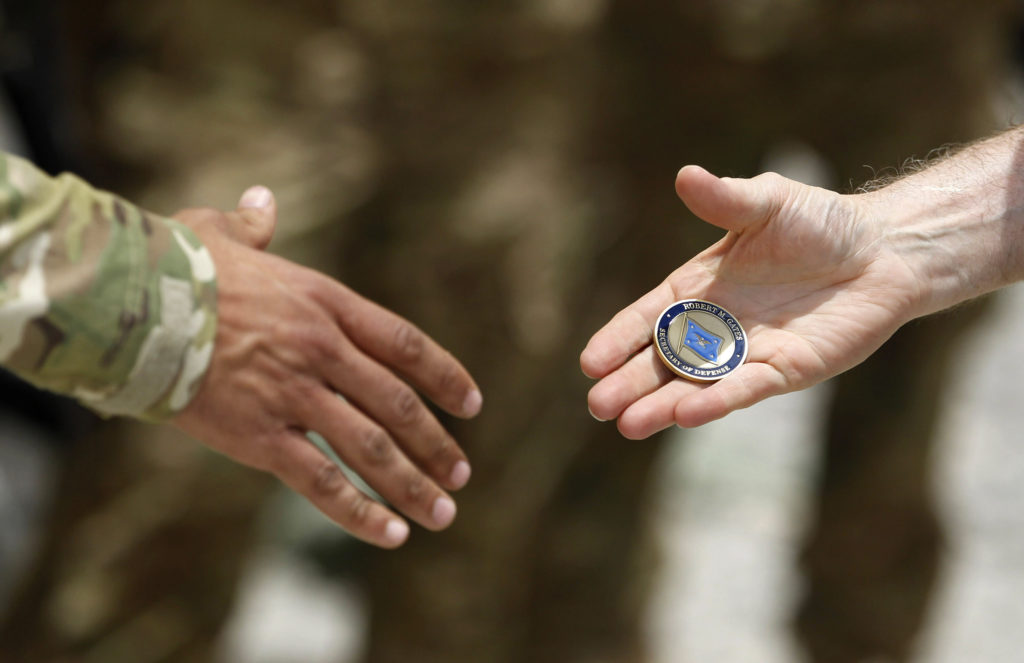 The challenge coins are a tradition within the US corps. To get one you must show particular commitment to your role, or an exceptional achievement. The coins also meant to foster group connection within a unit.
Other coins are awarded for bravery, restoring order, reconnaissance, and graduating from the U.S Army Military Police School.
Challenge coins are different for each division or regiment, but they often include the symbols, sayings or images of the specific organisation.
The challenge coins have also been handed out by Presidents such as Barack Obama, Bill Clinton and George W. Bush.
The tradition of awarding challenge coins
The awarding of challenge coins is not just a U.S tradition. Coins are given worldwide to show appreciation or to show that you're part of a particular organisation.
Other examples are medic badges, different branches of the military, and there is even a badge for belonging to the U.K's British transport police.
These badges are intended to foster solidarity between members of a specific organisation. The coins can now be seen being awarded to the U.S Army, British Army as well as in Canada and Australia.
Related Topics