Teachers' section 44 letter explained: As the UK pushes for schools to reopen, teachers are reluctant to return to the classroom due to high covid cases and unsafe work environments. The National Education Union has stepped up with a template letter and demands to protect educators from the covid threat.
Teachers reluctant to return to school in the new year
On 3 January 2021, the UK reported 53,990 new cases of coronavirus and 454 deaths.
The country recently reported a new variant of the coronavirus with a transmission advantage 40-80% higher than the initial covid-19 strain that began spreading in late 2019.
The data also shows that the new variant may be spreading more quickly in younger children, with an increase in cases of Multi-System Inflammatory Syndrome reported in children suffering from covid.
Although young children are thought to usually shrug off the virus, the new strain may place them on a "level playing field" with adults, according to a BBC investigation into the topic. Additionally, children can easily become carriers, spreading the virus to families, friends and teachers. As anyone who's been around young kids knows, it can be hard to get them to observe social distancing or keep their masks on at all times.
As a consequence, the National Education Union (NEU) has suggested that primary school teachers do not return to school this week due to unsafe working conditions.
Most primary schools across the country are set to open today, 4 January, with London primary schools opening from 18 January due to high case rates in the capital.
Secondary schools are set to reopen with a staggered return to class from 11 January – with exam year pupils prioritised. This would allow testing to be implemented and reduce the spread of the virus.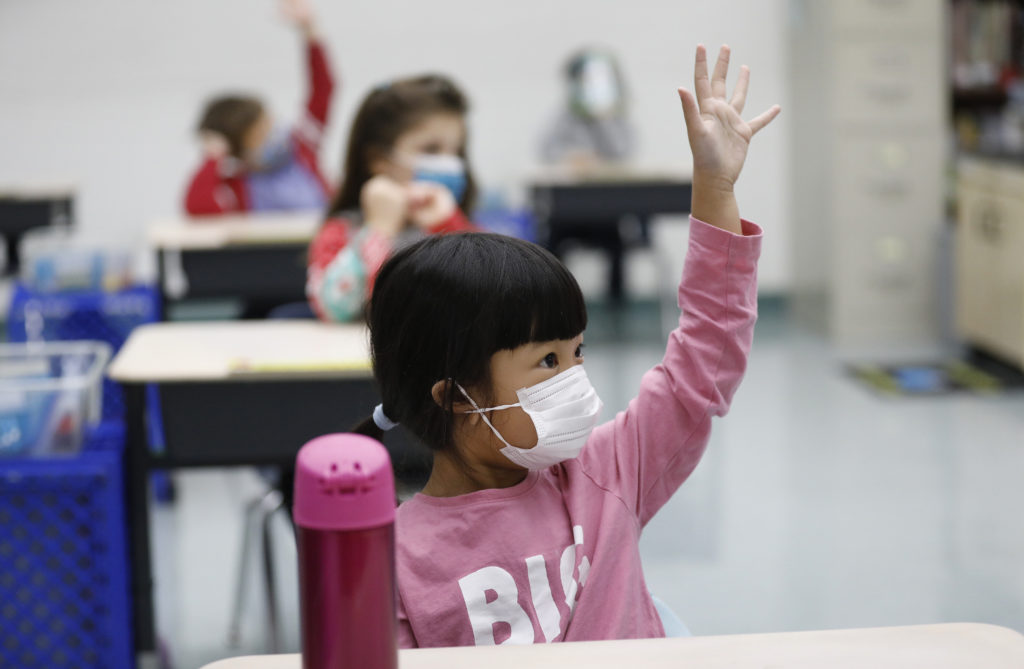 Boris Johnson has said in a recent press conference that there is "no doubt in [his] mind that schools are safe.", as the government pushes for in-person teaching to continue.
What is the teachers' Section 44 letter?
Section 44 is a part of the Employment Rights Act of 1996, offering protection to those refusing to return to work if they believe they are in "serious or imminent danger".
The S44 letter from the NEU states that teachers are exercising their contractual right not to attend an unsafe place of work. This is due to the dangers of contracting or spreading the coronavirus, a need to protect family, friends and colleagues, and the significant rise in coronavirus case numbers across the UK.
The letter goes on to suggest that teachers will be happy to return to work once SAGE has deemed the R rate to have decreased enough for their workplace to be safe again.
In the meantime, the S44 letter asks that teachers continue their duties from home via remote learning.
Advice from the NEU to teachers
The NEU have issued this advice to teachers: "You should decide to advise your head teacher or principal that you will not be attending the workplace but will be available to work remotely from home."
Before they accept a return to work the NEU are asking for:
Lower covid numbers
A plan for social distancing
A more effective track and trace system
A cohesive whole school strategy
Protection for the vulnerable
The NEU have given a provisional estimate of 6,000 primary schools receiving S44 letters this morning. However, not all teachers have taken part in this protest.
Reactions to teachers' section 44 letter and return to school
Many Twitter users are choosing to stand with the teachers as the government pushes to reopen schools.
A response from a headteacher has been shared on Twitter to show solidarity and understanding from all in the teaching profession.
Related Topics