While covid-19 may be commanding the headlines, a new study claims that air pollution poses the greatest current threat to human life globally.
The Air Quality Life Index (AQLI) analyses the impact of air pollution on human health.
The research stated that air pollution in the most polluted nations – India, Bangladesh, Nepal and Pakistan, life expectancy can be shortened by five years. Pollution levels are 44 percent higher than 20 years ago.
The average reduction in life span across the world because of air pollution is two years.
The good news is that there has been a marked improvement in air quality in China.
Since the nation's 'war against pollution' in 2013, China has reduced particulate pollution by just under 40 percent.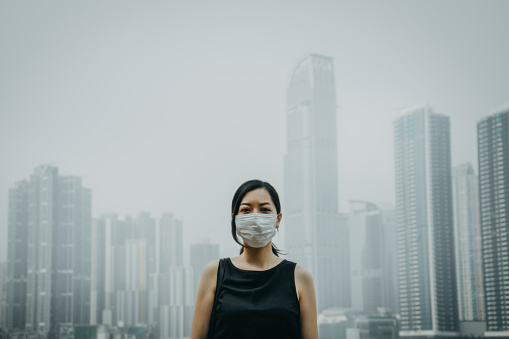 The bad news is that many countries have gone downhill.
"Though the threat of coronavirus is grave and deserves every bit of the attention it is receiving—perhaps more in some places—embracing the seriousness of air pollution with a similar vigour would allow billions of people around the world to lead longer and healthier lives," says Michael Greenstone, who created the AQLI at the Energy Policy Institute at the University of Chicago.
Greenstone and his team write that particulate pollution is a greater threat to human lives than HIV / Aids, cigarette smoking and even war.
While it has long been known that poor air quality has a devastating effect on human health, this latest study makes sobering reading.
The authors are keen to stress that they aren't disparaging efforts to find a vaccine for covid-19 but want to remind the world that the silent killer of air pollution remains a deadly force.
Related Topics