On this day in history, September 12 1992, Mae Jemison became the first black woman to go into space. She was a Mission Specialist on STS-47, the 50th space flight of NASA's Space Shuttle Program.
Mae Jemison was a pioneer for black women everywhere and living proof that, through perseverance and determination, you can achieve your dreams.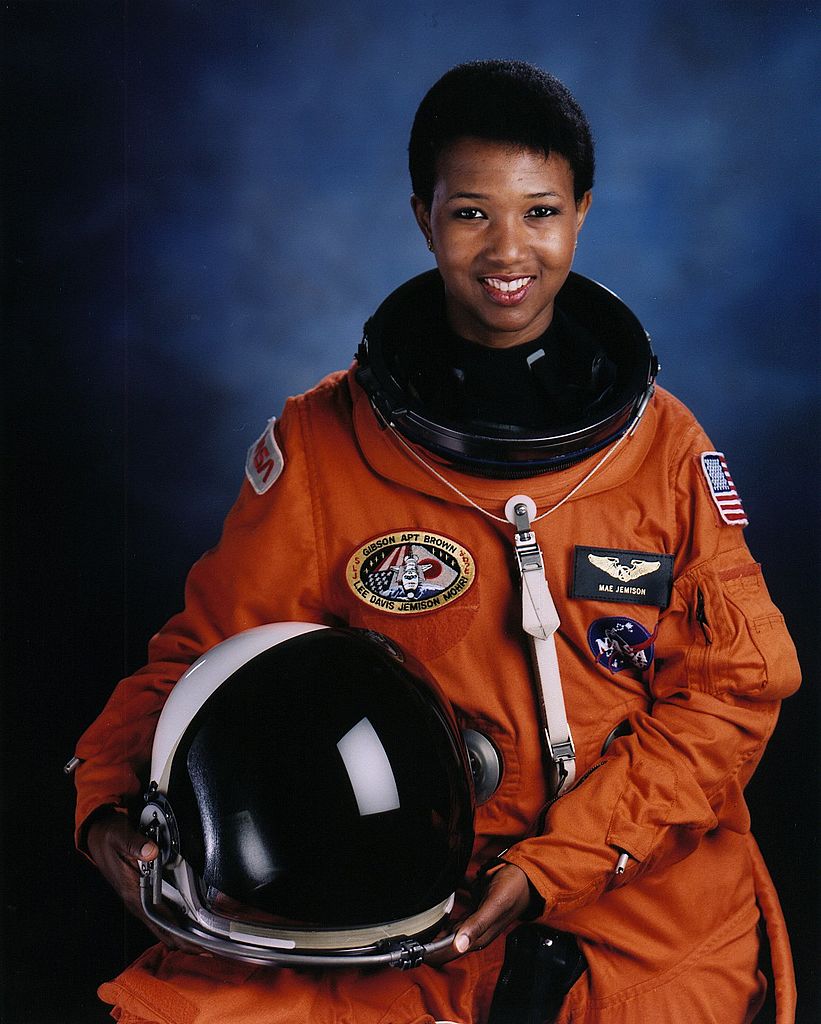 On this day in history – 12 September – we take a look at how Mae Jemison came to work for NASA and other inspiring facts about her life and career.
Nine more facts about Mae Jemison
1. She excelled in school
Mae Jemison was a Doctor, Engineer and NASA astronaut. Her childhood interests included anthropology, archaeology, and astronomy. At high school she became interested in biomedical engineering and graduated at the age of only 16, having been accepted into the prestigious Stanford University. She gained degrees in chemical engineering and African American studies.
If you thought that wasn't enough, she then proceeded to enter medical school as Cornell University.
2. She had to go through astronaut rigorous testing
In October 1986 she was one of only 15 participants – chosen out of 2,000 applicants – to train as a mission specialist and astronaut. Astronaut selection is notoriously difficult. Jemison trained at Space Camp and some of her tasks included, training for zero-g, training on screens and controllers, and flight training.
3. Mae Jemison was in space for over a week
On this day, September 12 in 1992, Jemison started her mission into space on the Endeavour. It was the shuttle's second outing and she stayed in orbit for eight days.
4. She conducted experiments while there
As the Science Mission Specialist on STS-47 Spacelab-J, Jemison had to conduct many experiments while in orbit. These included 44 life science and materials-processing experiments, including bone cell research. She logged 190 hours, 30 minutes and 23 seconds in space.
5. She founded the Dorothy Jemison Foundation
This foundation aims to foster educational experiences that emphasise critical thinking skills, experiential teaching methods, science literacy and much more. Jemison payed respects to her mother Dorothy by naming the foundation after her.
6. Jemison was passionate about racial justice
Jemison was one of the only African American students in her class and experienced racial discrimination at school. She served as the president of the Black Students Union and choreographed a production about the African American experience called Out Of The Shadows.
7. She is a writer
Alongside her autobiography Find Where The Wind Goes, Jemison has written many books on space, the solar system and the future of space travel for humanity. Yet another string to her bow.
8. She even appeared on an episode of Star Trek
Jemison credits watching Lieutenant Uhura in the original Star Trek series as the initial inspiration behind her wanting to become an astronaut. She then returned to star as Palmer in an episode of the show called Second Chances, after her week-long stint in space.
It turns out representation really does matter.
9. She founded the 100 year starship program
This is a non-profit initiative with the goal of ensuring the capabilities exist for human beings to travel to another star by 2112. This is exciting and groundbreaking work done by a scientist and astronaut looking for solutions rather than getting weighed down by problems.
On this day in history, September 12, as Mae Jemison became the first black woman in space, she helped pave the way for a generation of young black women interested in science and space flight.