What is Megan Roup's age? Fans are curious as Roup announces she is pregnant with her first baby. The former professional dancer and fitness trainer broke the news via Instagram (see below) yesterday.
Megan Roup age
Megan Roup is about 35 years old. Livingly magazine interviewed her in 2014, when she was 28.
At that time, Roup was performing choreography "ranging from Latin to hip-hop and everything in between". On top of this, she was acing challenging athletic tricks during Brooklyn Nets NBA games.
From a young age, Megan Roup learned classical ballet. She moved into hip-hop and jazz while in high school. Later, she attended the Tisch School of Arts in New York City.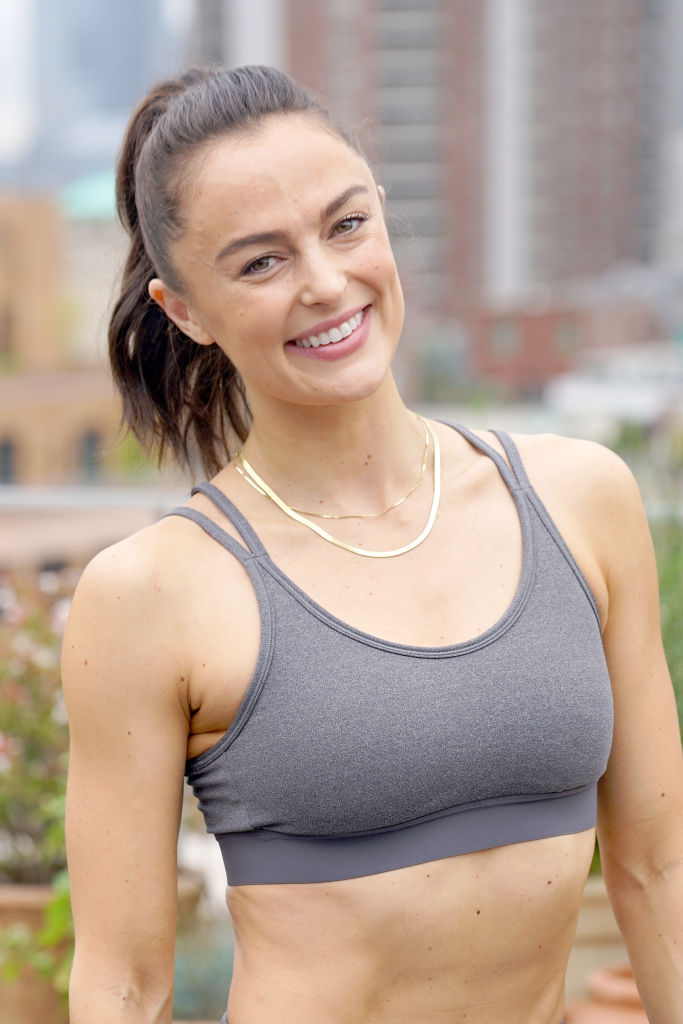 As the performing, cinematic and media arts school of New York University, the Tisch School of Arts is one of the most competitive film schools in which to enrol.
Following this, Roup started working with American fitness entrepreneur and author Tracy Anderson.
Megan Roup announces pregnancy
Megan announced on Twitter earlier this week that she is expecting her first child.
She said it was the "BIGGEST secret I've ever had to hold onto!" But that she was "so thrilled to finally share with you all that I'm pregnant! Morgan and I are beyond excited."
Roup also took the opportunity to express solidarity with those who struggle with fertility issues, during pregnancy or with pregnancy loss.
Regularly, she uses the social media platform to share workout tips, motivational tips, or photos of herself and her partner.
Megan and her husband, Morgan, got married on 18 October, 2020.
Related Topics