When the Health Secretary, Matt Hancock, appealed for 250,000 volunteers for the NHS, the nation stunned the government with its response with over half a million people signing up in the first 24 hours.
Two months on; how much is the NHS relying on extra resources as the country battles this pandemic?
I spoke to a junior doctor who works in the Intensive Care Unit at a London Hospital, where she spends a lot of her time talking to the families of covid-19 patients who are in critical condition. She wishes to remain anonymous.
"We make sure to call the relatives every day to give them an update on how the patient is doing. It's always just so so heartbreaking. I always make sure to take my time and sit somewhere quiet to have these conversations. Often it's to tell them there's been no change, we are doing as much as we can, but we have to be realistic and realise [their loved one] is in an extremely critical condition at the moment, and may not make it."
It's a conversation many doctors will have had before, but doing it over the phone makes it all the more difficult.
"My heart just saddens each time with each conversation. I just can't help but think how they must be going out of their mind. [They are] unable to see the person they love the most when it could be their last days," she says.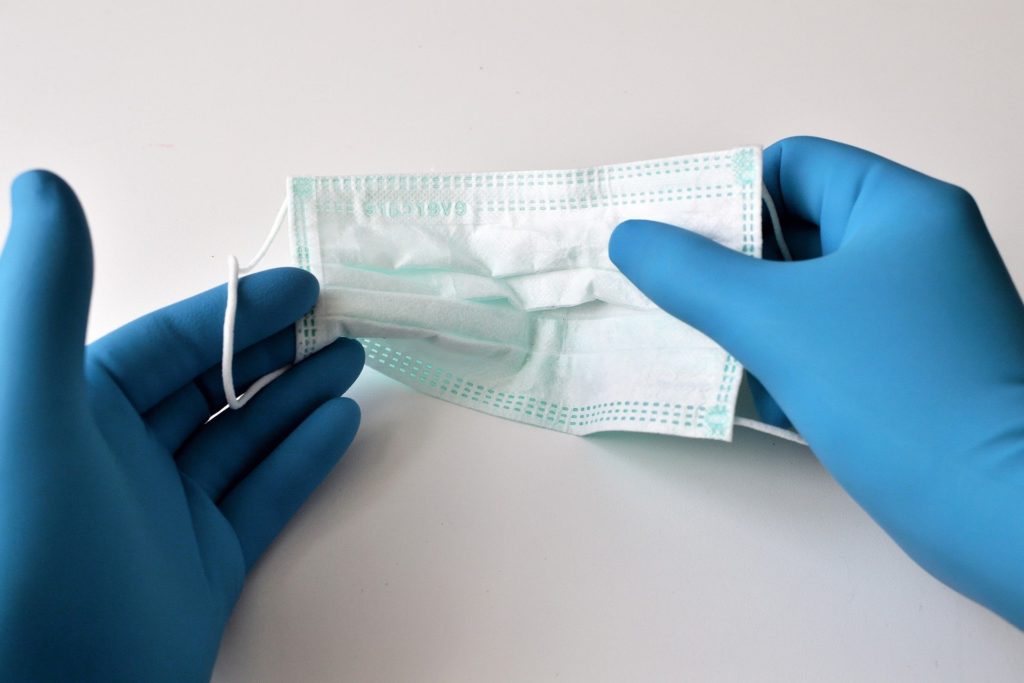 Learning on the job
While doctors are trained to prepare for every possibility, the unprecedented nature of this virus means that many junior doctors are figuring out how to have these conversations on the job.
"I always try to give [families] as much time as I can to speak to them and answer their questions and try to make sure they are coping okay and have some support," she explains. "But, despite that, you know it's never going to be enough to help the nightmare that they must be in.
"This conversation is hard enough to have in person, but to have over the phone instead is even more difficult. You can hear them cry but can't console them, you can't show them that you're there for them, you're just a voice over the phone."
The NHS and the Government have been urging the public to help flatten the curve to reduce the pressure on the NHS. The junior doctor says the public's compliance is of paramount importance:
"I think a lot of the public don't realise how devastating this virus is, and each and every person has a huge role in preventing other peoples' families from undergoing suffering, even if they themselves don't get ill. This battle we are fighting isn't a fight to protect ourselves but each other too."
Camaraderie and fear
So what's it like working on the frontline during a global pandemic? The 23-year-old is frank about the reality of fighting an incurable and highly contagious virus:
"I think the morale at work is great. Everyone is so supportive and we really do feel like we are in this together, and there's great camaraderie. Inside though, we are all absolutely shattered. The shifts are mentally, emotionally and physically exhausting."
Having only qualified last August, the young doctor has been thrown into the deep end:
"I've been placed in Intensive Care, which is completely out of my depth. I had a day or two to learn everything so I could get to work properly. It's a lot of responsibility. I feel privileged to be able to provide help to people when they are in need and lucky to be in this role, but I think, like many others, I'm really scared."
The fear and concern is never-ending, borne from her compassion towards the patients and humility as a doctor:
"You make a connection with the patient (despite them being sedated and on a ventilator) and get to know their loved ones over the phone, and every shift I'm just praying they pull through, and don't become another statistic of deaths from coronavirus."
Related Topics