With more than 450,000 international students, the UK is the second most popular destination for international study in the world.
International students play a critical role in financing university conduct and the overall performance of the knowledge economy in the UK. They contribute approximately £25 billion to the UK's annual services exports.
The number of international students was only set to rise in the coming years. That is, until the knowledge economy saw unprecedented setbacks in the name of covid-19.
As the 2020/2021 school year is around the corner, there are several predictions about the impact of international student enrolment on higher education in the UK.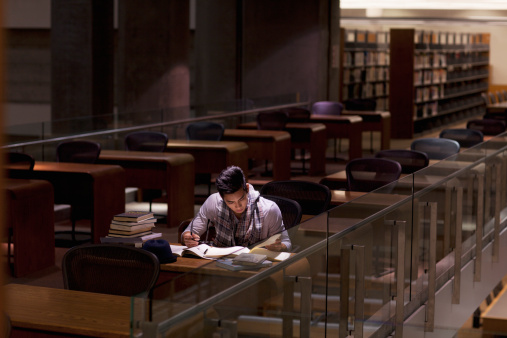 1. Many international students will not return
With travel restrictions and new visa rules, many students are unlikely to return to campuses abroad.
According to King's College London, governments and university leaders are preparing for a 50-75 per cent cut in international students following this year's pandemic.
For the UK's biggest group of overseas students, Chinese students, many are afraid to come to the UK to study because of fears of high death tolls and infection rates.
A letter submitted on 28 July by a concerned parent to The Star urges Malaysian students studying in the UK to stay at home. This is despite many UK universities calling their students back to attend courses on campus in September.
Many have applied for domestic study instead.
Norwegian universities saw a 8.7 per cent increase in applications in 2020, as students are looking at domestic study rather than studies abroad. Norwegians also make up a significant portion of the international student population in Britain.
UK universities worry about the financial impact of this.
2. The future flow of students will be multi-directional
International study in the UK tends to flow one-way; clever young people from abroad take their skills to richer, sometimes more developed countries, and stay to work afterward.
King's College London asserts that the travel and income disruptions caused by covid-19 may boost the appeal and potential of intra-regional study.
Many overseas students, particularly from Asian countries, are increasingly considering more affordable options closer to home.
Should students begin their international studies in neighbouring countries instead, these universities may climb the world university rankings and boost their international reputation.
In turn, international education might move away from its Western English-speaking archetype.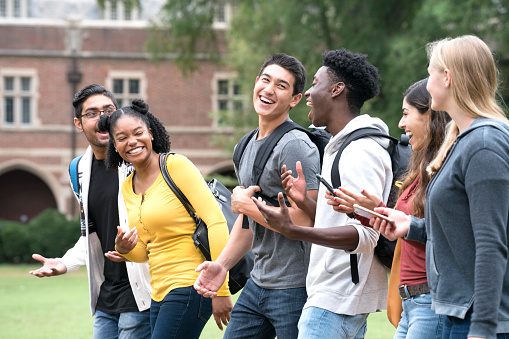 3. Fewer humanities degrees, more business degrees
Students, both international and domestic alike, are likely to switch to degrees considered 'safer' under capitalism, such as business, marketing and engineering. These teach people how to be successful within the system.
As we are facing a difficult and uncertain job market, emphasis might be placed on education that is more versatile, leading to jobs within fields that aren't necessarily going to be affected by lock-down measures.
This will also likely cause a decrease in students studying humanities and arts, such as sociology, anthropology and politics, because these encourage revolutionary thinking and usually lead to careers in more competitive, creative fields.
4. Online teaching
It has been predicted that most of the universities in the UK will only resume their face-to-face teaching at the end of the year. Until then, classes and exams are conducted online.
The frequency of online teaching methods and distance-learning will likely continue in the pandemic aftermath.
This may benefit many mid-income families abroad unable to finance multi-year programmes of international study, which has traditionally been a privilege reserved for those who have money or can secure financial aid.
Forward-thinking universities may therefore reach a wider pool of talent if they are able to offer accessible and efficient technology and learning methods in the future.
International study that is less elitist and carbon-intensive will, at least, be one benefit of this pandemic.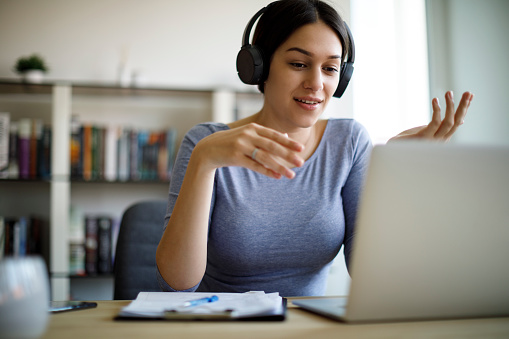 5. International education will continue
Despite the online teaching of next year, online classes is not expected to compensate for or replace the campus experience in coming years.
A QS survey of 11,000 prospective international students found that 85 per cent were still considering applying, although many of these were deferring their entry for a year.
The motivation behind international education, leaving home in pursuit of new knowledge abroad, continues to stay strong, especially for the groups who can usually access them.
But the pandemic and its disruptions will hopefully bring a new phase of growth for international education in the UK.
Related Topics