Let's take a stroll through pop culture to the origins of the baby bump photoshoot. Who started the trend? Who is the newest diaphanous addition? And how is the fad catching on among us mere mortals?
Gigi Hadid joined the trend this week by showing off her baby bump in a photoshoot. The model posted a set of simple yet classy black-and-white photos to her Instagram account, captioned "growin an angel".
How we got the baby bump photoshoot
The use of photoshoots to show off baby bumps is a recent, but definitely rising, trend. In some of its first incarnations, it has been called 'Baby Bump Photography' or even just 'the maternity shoot.' We've come a long way since then.
Most pregnant celebrities usually opt for a baby bump photoshoot around their seventh or eight month, when the bump is usually big enough to be the undisputed centre of attention.
Also, around the same time, mothers-to-be are said to develop a strong connection with their child, as the baby's brain, nervous system and even hearing are developed enough to interact with the world outside the womb. Baby bump photoshoots can be a good way for the celeb mum-to-be to celebrate this bond and get a professionally made souvenir of this time.
One of the first celebs to go this route was, of course, Beyoncé. From there, the rest is internet history.
Beyoncé
In 2017, Beyoncé released 20 images of her baby bump, revealing to her fans that she and husband Jay Z were expecting twins.
She was one of the first big celebs behind this trend and this contributed immensely to its popularity. Perhaps the best-known photo from this photoshoot is of Beyoncé kneeling in a garden, surrounded by a wreath of colourful flowers, and revealing her baby bump.
The post became instantly viral, with around 11 million likes and still growing, more than 3 years later.
These photos are arguably works of art and add an element of glamour to the starkness of childbirth.
The democratisation of baby bump photoshoots
Celebs are not the only ones celebrating their pregnancies with diaphanous photoshoots. Pinterest has even dedicated a whole tag to this very topic, labelled 'Baby Bump Photoshoot ideas' for mums-to-be looking for more affordable options.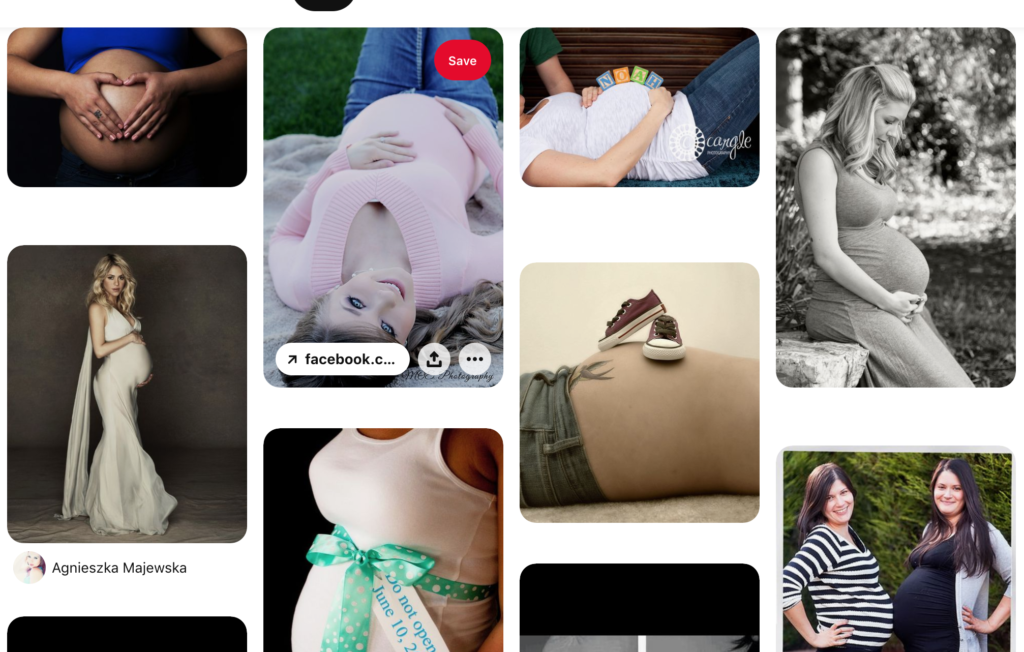 Related Topics