On Thursday, 9 September, IGN shared a tweet featuring the God Of War: Ragnarok's major characters. To fans' excitement, veteran actor Richard Schiff will play Odin, king of the Norse gods.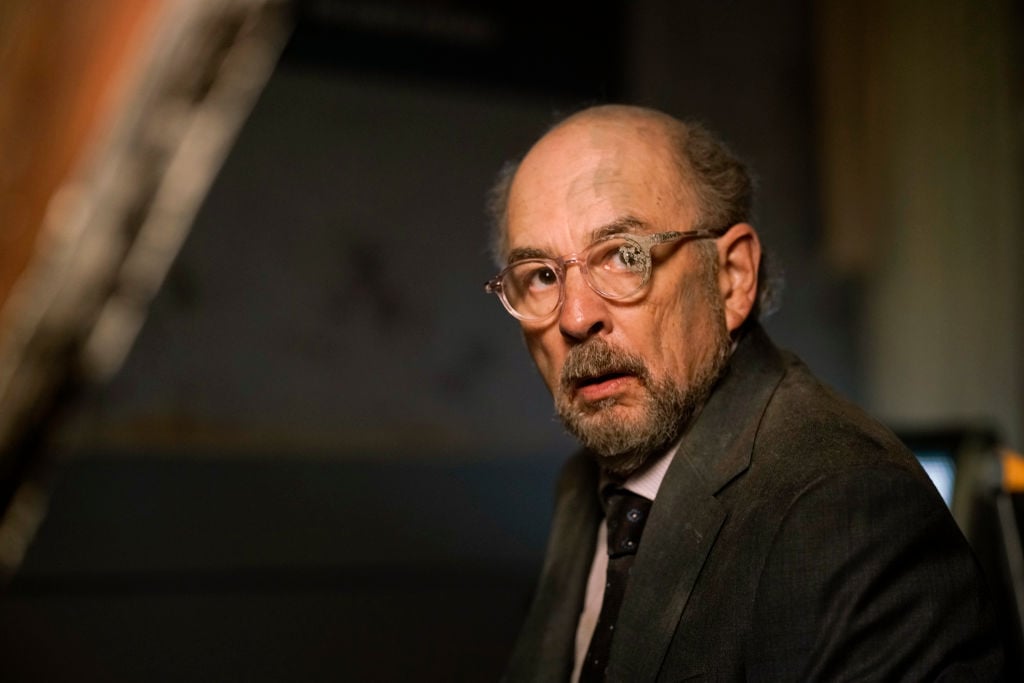 Meet the cast of God Of War: Ragnarok
After spending most of the past two years shrouded in mystery, Sony has finally shed some light on the upcoming sequel to 2018's God Of War.
The trailer shows Kratos still fathering his now slightly older son Atreus. 
They ride a brisk dogsled, sail a boat, encounter a few familiar dwarves, and stare down an unseen foe brandishing a magical hammer. (I wonder who that might be.)
According to Kotaku, Eric Williams is handling directing duties on Ragnarok after Cory Barlog directed the 2018 game in a long-standing studio tradition of changing up directors from game to game on the series.
On Thursday, 9 September, IGN shared a tweet featuring the game's major characters. 
CELEBRITY: What is the new Tom Brady Subway commercial video?
Kratos has a similar design from the previous chapter of God Of War. He will be voiced by experienced voice actor Christopher Judge.
As for his son, the now teenage Atreus will be played by Mid90s' star Sunny Suljic.
Rejoining the cast are Danielle Bisutti as Freya, Alastair Duncan as Mimir, Robert Craighead as Brok, and Adam J Harrington as Sindri. 
There's no shortage of new characters. One who stands out is Angrboda, the mother of monsters in Norse mythology and companion of Loki, played by Laya DeLeon Hayes.
Joining her is Durlin, one of Kratos and Atreus' potential allies, played by Usman Ally; Týr, played by Ben Prendergast; and Thor, played by Sons Of Anarchy's Ryan Hurst.
CELEBRITY: What did Tom Brady mean by LFG in his 22nd season tweet?
Who is Richard Schiff?
Veteran actor Richard Schiff will play Odin, king of the Norse gods.
While only small details about the AllFather were given, it's clear he's going to be a central figure in the new game.
Schiff is an American actor and director. He is best known for playing Toby Ziegler in The West Wing, for which he received an Emmy Award.
Since September 2017, he has had a leading role in ABC's medical drama The Good Doctor as Dr Aaron Glassman, president of a teaching hospital in San Jose, California.
MUSIC: Baby Keem's Melodic Blue merch is here: How to get it
According to his IMDb profile, Schiff was born in Bethesda, Maryland, in 1955.
After living a hippie life, he started studying acting at CCNY and was eventually accepted on its theatre programme. 
He directed several off-Broadway plays, including Antigone with a then just-graduated Angela Bassett in 1983. He also met his present wife, Sheila Kelley, during auditions for the play. 
In the mid-1980s, Richard conquered his fears and decided to take a stab at acting.
After Spielberg cast him in The Lost World: Jurassic Park (1997), his career has been on an upward climb.
Twitter reacts to Richard Schiff as Odin
God Of War fans have taken to Twitter in excitement at Richard Schiff's role in the upcoming iteration of the game. 
Related Topics