It says everything about Nintendo and the Super Mario empire that even now, more than 30 years after I first started out playing the games, they can still surprise me.
If you follow these columns you will know I'm not a huge fan of RPGs. I think it comes from my older brother pulling rank on our consoles in the bedroom back in the day, and me having to sit for hours, frustrated, watching him play. It's mad to think nowadays people do that out of choice by watching gamers on YouTube – but that's a debate for another day.
The title of this game alone is enough to intrigue anyone with even a passing interest in Mario games.
What I would say from the outset is that if – like me – you're not big into RPGs, please do not be put off by the RPG tag. Paper Mario: The Origami King is very much an action-adventure puzzle game with role-playing game elements rather than the other way around. Of course for those who do like their RPGs hard and fast, that's not great news.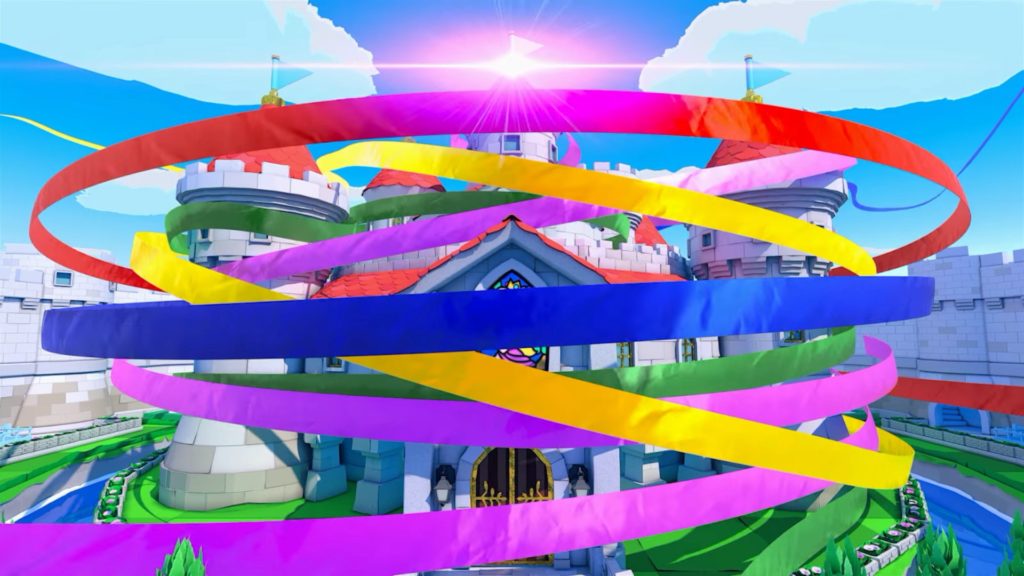 What is the game about?
This is actually the sixth game in the Paper Mario series, part of the larger Mario franchise, and the sequel to Paper Mario: Color Splash.
So what's it all about? Surely after five games you would think the Paper Mario printer had run out of paper and ink. But, alas, he and his friends set out on a journey to prevent the Mushroom Kingdom from being transformed into origami. To do so, you – as Mario of course – must free the castle from five streamers across all the Kingdom.
The graphics are full of the usual Paper Mario Nintendo charm and the soundtrack is as perfect as ever.
The story and writing from Intelligent Studios is first class, too. The combat wheel has divided opinion but as an RPG-phobe I found it easy to grasp and fun. Others have labelled it frustrating and samey.
Combat works on a grid system which is finely tuned. And for me the crowning achievement in the game is the boss battles using this system.
As I touched on before the script is very funny and cleverly done with lots of 'LOL' moments.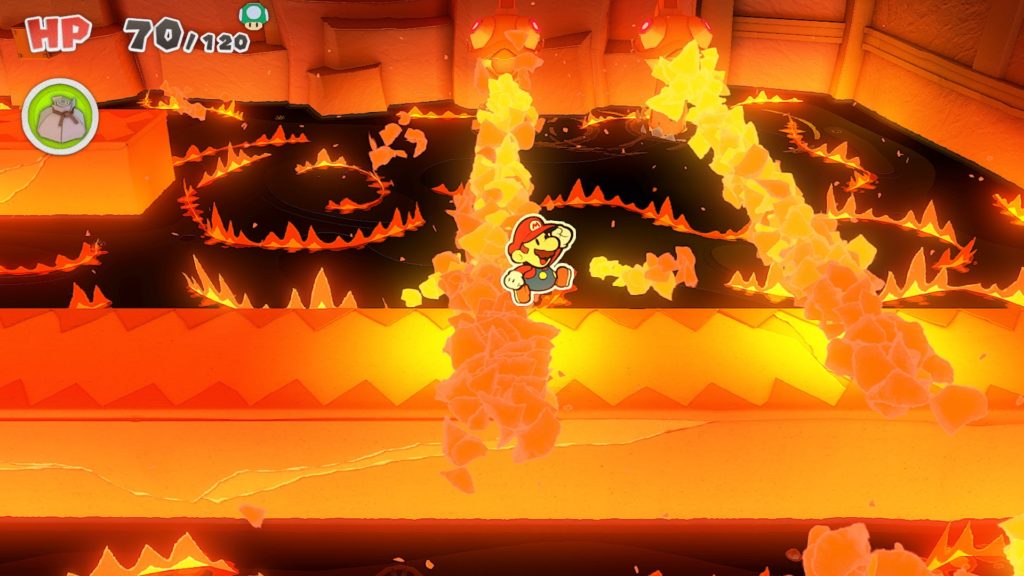 So much to like
RPGs usually intimidate me in terms of being overwhelmed by all there is to do and explore. But Paper Mario TOK has a very easy progression mechanic which I felt really encouraged me to explore the TOK world without getting bored or being daunted by the prospect.
While I find the light RPG elements enjoyable I must point out this is a series rooted in RPG and anyone coming to Paper Mario TOK expecting more of it may be disappointed. From that perspective, and compared to previous entires in the series, Paper Mario TOK will come across as slightly shallow, and battles will be a point of frustration to those used to more in-depth mechanics.
As an overall package, though, there is so much to like here.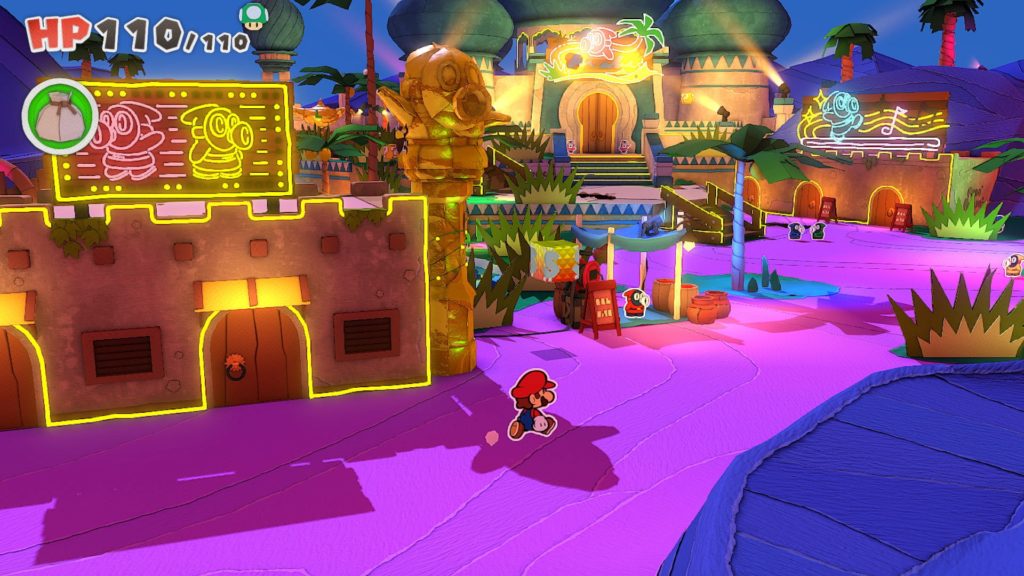 Perfect for RPG newbies
The game's main quest will take anywhere between 45 to 50 hours to complete, which is decent value. And there is always that nostalgic buzz that comes with firing up any Mario game.
That, mixed with plenty of new stuff to keep you interested along the way, makes for a fun, aesthetically brilliant and enjoyable game perfect for RPG newbies or Paper Mario first timers. Beyond that, there is not a great deal of depth for hardened RPGers or returning Paper Mario fans.
Rating: 8/10
Related Topics