It's Mario Kart. In your living room. What could possibly go wrong? Today, an honest review of Mario Kart Live: Home Circuit. Buckle in.
Welcome to the world of 'augmented reality racing'. It won't have taken a genius to predict the eternal innovators at Nintendo would be the ones to come up with it.
Mario Kart Live is the 15th instalment in this legendary series and is revolutionary in its approach to gaming on Switch.
Developed by Velan Studios, Home Circuit uses radio-controlled (RC) cars rigged with cameras that respond to a player's in-game moves.
It forms part of Nintendo's spectacular line-up to celebrate the 35th anniversary of the Super Mario franchise. And, after 35 years of producing some of the best video games of all time, Nintendo is asking us to share the load.
Watch the trailer below to get an idea of what's in store.
Mario Kart Live: Home Circuit review – Build your own track at home
In Mario Kart Live: Home Circuit, it is up to you to build stages by placing the four gates around your room. These create checkpoints which, when driven through, advance you to the next lap. Each race lasts five laps. The game also comes with arrows that guide the player around the course.
I have to say this is one of the most original and well-executed ideas I've seen in a long time.
Making your own tracks is so much fun. It adds a real creative element to Mario Kart in the spirit of Nintendo Labo.
But it's not without its limitations. Maximising what Mario Kart Live: Home Circuit has to offer – even just enjoying the basics – will hinge on things such as space, strength of Wi-Fi and flooring.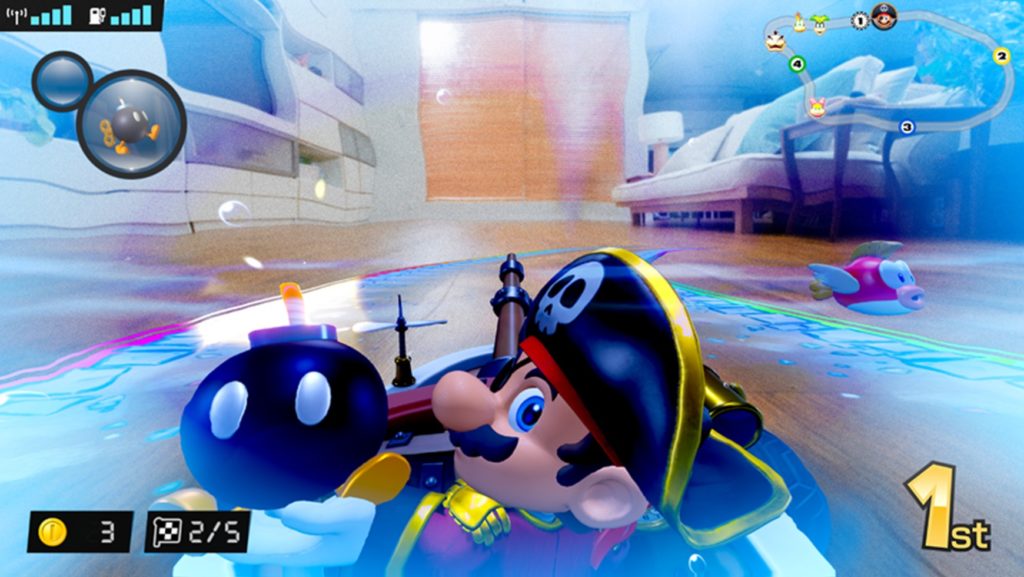 If the Switch is too far from the RC cars (about five metres) you can experience connection issues. So you will – more often than not – need to be at the heart of the action.
Thankfully, with the Switch being hand-held, you're not limited to the room in which your console resides. Carpets are a big no-no here. However, find a decent surface and think outside the box for course set-up and design. This can bring hours of fun.
Mario Kart witchcraft
As a 38-year-old, I was mesmerised with seeing how well the go-kart toy replicated the on-screen Mario Kart experience. It felt like witchcraft!
That might have a lot to do with the fact I, like many of you, have lived through every generation of this gaming Goliath. Seeing it brought to life like this is magical.
But I imagine any child will instantly fall in love with this too.
There are lots of customisation options to unlock and the fact you can race up to four other players is great, but probably a tad impractical in reality.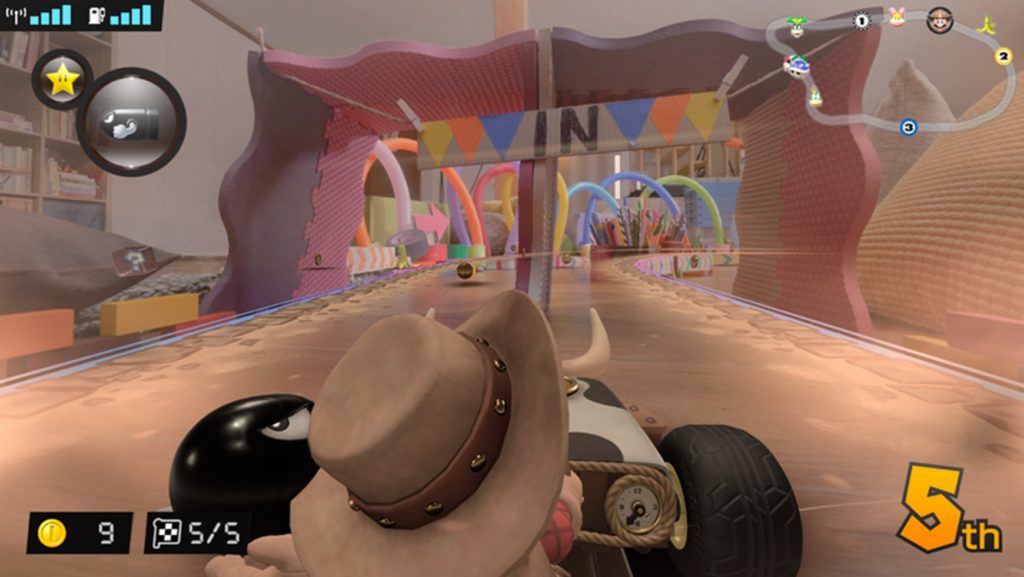 My biggest peeve is the grand prix races are repetitive. You race the same track layout over and over. The AI isn't great but I do feel the game, while it can be enjoyed by all ages, is aimed at younger age groups.
There's a future in this and, as long as your surroundings allow, there's so much scope for variety and longevity. It's not a Christmas present that loses its novelty by Boxing Day.
Time is the key here. Put time into creating a carefully thought-out track and you'll be rewarded with a level of satisfaction you won't believe.
Out: Now
Rating: 8/10
Related Topics