We all fell in love with Chris Hemsworth's fat Thor in Avengers: Endgame, and now the internet has gone crazy for God Of War's loveable Large Thor. It appears a new Norse favourite has stepped into the ring, move aside Loki. However, fans are wondering whether Thor was fat in Norse mythology. We take a closer look at the original source material.
The internet goes crazy for Large Thor
The Norse mythology figures of Thor and Loki have become incredibly popular thanks to the Marvel Cinematic Universe.
Thor was originally the Germanic word for thunder. Although a deity common to early Germanic people, Thor became increasingly popular among Scandinavian countries during the late Viking Age.
Late last night art director for God Of War, Raf Grassetti, tweeted a picture of Large Thor from the new God Of War game. Fans went mad for the relatable and stocky version of the character and the tweet has since racked up more than 100k likes.
TRENDING: What does the Ten Rings beacon mean for Shang-Chi?
Fans are loving this new 'realistic' body type that seems to reflect the strongmen of today, such as Eddie Hall, Hafþór Björnsson or Žydrūnas Savickas.
Many fans took to social media to share their love for the newest incarnation of the character:
Was Thor fat in Norse mythology?
In Norse mythology the God of Thunder wasn't the the chiselled, young and perfectly sculpted Thor of the Marvel comics and most modern Marvel movies. Traditional Norse Thor was known for his love of food, feasting and drinking, and once ate a whole cow by himself!
Most of the Norse mythology we know and love comes from two sources, the Poetic Edda and the Prose Edda. In the Thrymskvitha, a poem from the Poetic Edda, Thor is described as a "fat dobber" and as a "sweaty bawbag". These insults are aimed at Thor's weight, and suggest a man who has never had a six-pack or heard of the gym.
MOVIES: Who is Avan Jogia from Resident Evil?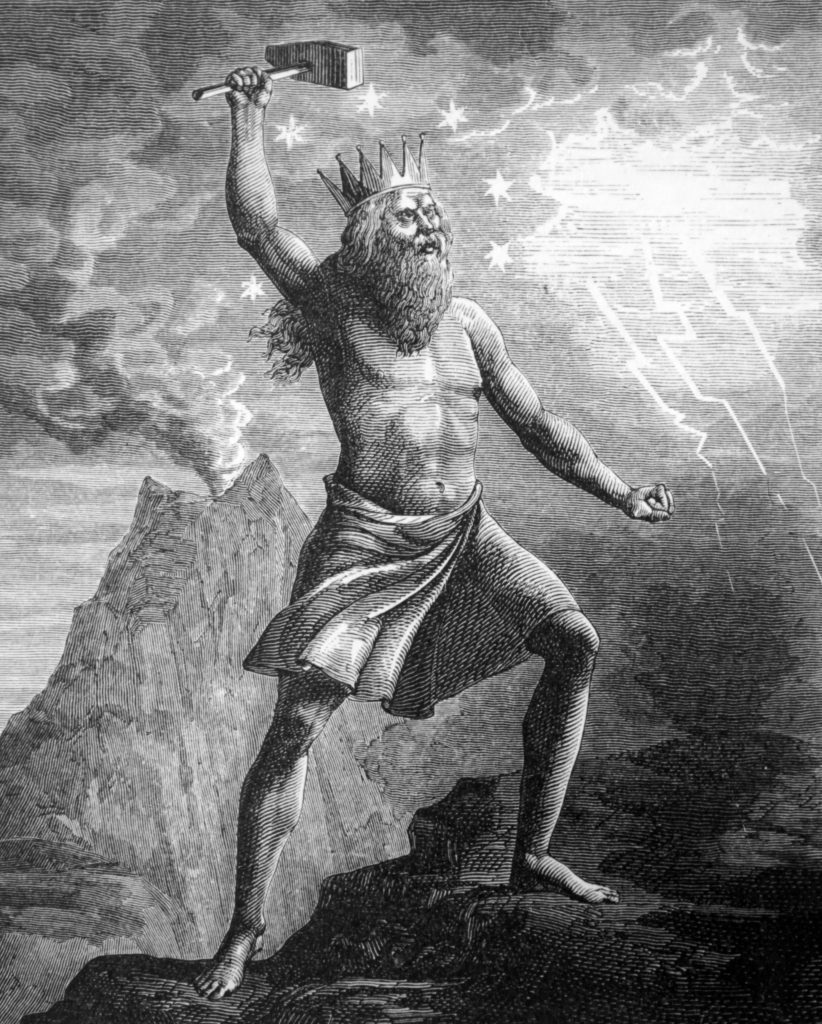 According to Mythopedia, Thor was a "paragon of strength and masculine virility", and Norse-Mythology describes him as "the brawny thunder god".
Brawny suggests a person who is physically strong and incredibly muscular. However, Britannica states Thor was a "great warrior represented as a red-bearded, middle-aged man of enormous strength".
The Thor of years gone by had immeasurable power and strength, but he was also an older man who loved to enjoy the pleasures of life.
We can't wait to play as Large Thor in God Of War when the game releases next year.
TV: Netflix's Post Mortem cast explored as Nordic thriller debuts