As fall is just around the corner, Starbucks fans are already eager to know whether the Pumpkin Cream Cold Brew will return to stores for 2022.
Starbucks' Pumpkin Spice Latte, aka the PSL, has become a classic fall beverage, with the Pumpkin Cream Cold Brew also building a loyal fan base during the autumnal season. 
This week, Dunkin Donuts revealed its fall drink menu, which included the coffee-house's own pumpkin offering. Now all eyes seem to be on Starbucks as pumpkin spice fans have wondered about its fall releases and whether the Pumpkin Cream Cold Brew will return. 
Pumpkin Cream Cold Brew rumored to be returning in 2022
The cold brew pumpkin offering is one of the drinks set firm in Starbucks' list of seasonal beverages, according to food blogger Markie Devo.
In July, Devo posted a picture of what he claimed was Starbucks' fall menu. It included the Pumpkin Cream Cold Brew as well as the classic Pumpkin Spice Latte.
While there has been no confirmation by Starbucks, Devo claims the menu was shared by a Starbucks employee. This hasn't been confirmed by the company either.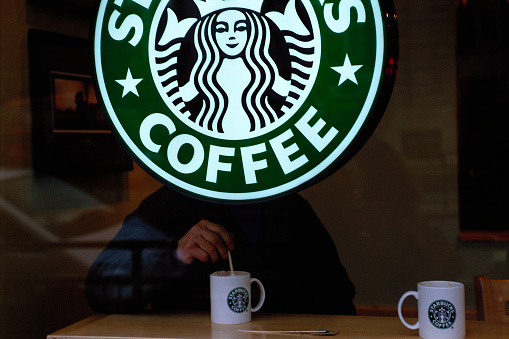 2022 would be its fourth year on Starbucks' fall menu
The Pumpkin Cream Cold Brew made its debut on Starbucks' menu in 2019. As per Elite Daily, when it was introduced the drink was the first new pumpkin offering by the coffee house in 16 years.
The drink is clearly a fave for many Starbucks fans. Some on Twitter have already started wishing for its return: 
One user wrote: "Yearning for the day the Pumpkin Cream Cold Brew is back at Starbucks."
Another tweeted: "Patiently waiting for the Pumpkin Cream Cold Brew to come back to Starbucks."
A third echoed: "The Pumpkin Cream Cold Brew from Starbucks has been on my mind so much lately. I need it." 
You can already enjoy Nitro Pumpkin Cream Cold Brew in can form
For those who just can't wait any longer, Starbucks has released a nitro version in can form.
It is a new edition of the brand's at-home line of drinks and is available in grocery stores, including Target.
The nitro cold brew is said to be a more dense cold brew that, when ordered in-store, is not served with ice.
According to the Starbucks' press site, the nitro name is reflected in the drink's cold brew coffee as it is "infused with nitrogen microbubbles."
Related Topics