A baker in County Down, Northern Ireland, has been treating key workers to 'not all superheroes wear capes' hampers during the lock-down.
Ryan's Cookie Box has donated 14 hampers in the past seven weeks, with the goodies sent to local hospitals, GP surgeries, and care homes.
Ryan Bogues sells his baked goods to raise money for charity, usually via an honesty box at the front of his house. In the five years Cookie Box has been open, he has raised more than £40,000 for charities and his community.
Ryan's mother, Hazel, says: "We started this to learn life skills but for Ryan it has grown very popular. Now we're raising about a £1,000 every month.
"Through this Ryan has met great people and had great opportunities. It sends a positive message for families of those with learning difficulties – we've all got gifts and we need to use them."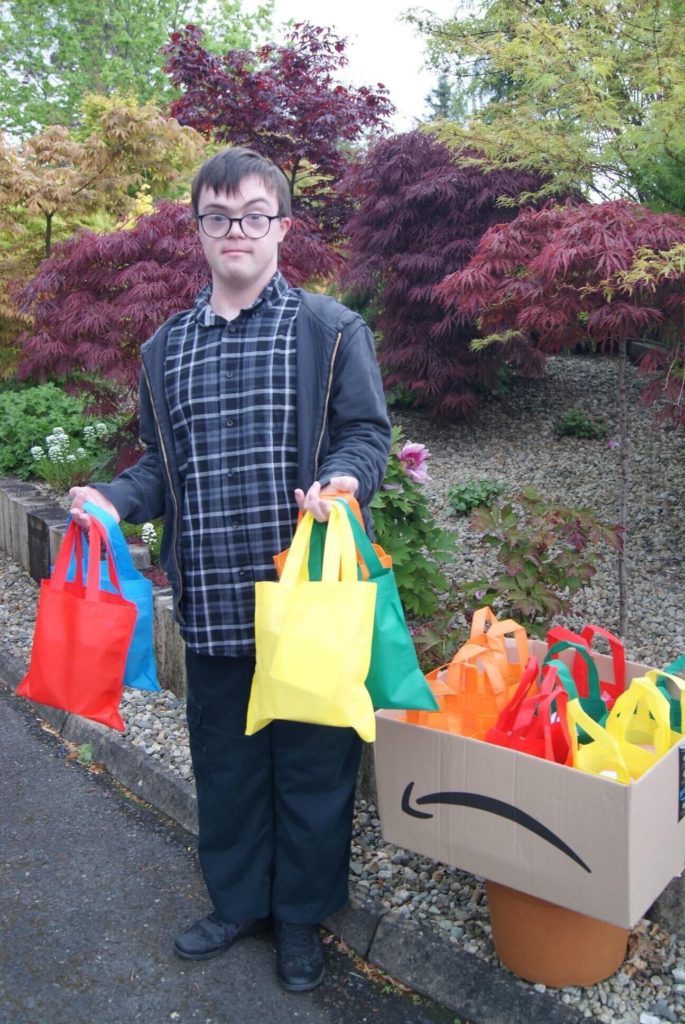 Charitable work
Lock-down meant the Cookie Box couldn't remain open but has continued its charitable work by donating hampers to neighbours, shop owners and postal workers.
Hazel says: "It's a nice thing to do. The hampers are delivered or collected using safe distancing and it can really make someone's day."
With many missing their visit to the Cookie Box, Ryan has been hosting bake-along sessions on Facebook. So far he's taught viewers how to bake caramel squares, caramel coffee rocky roads, and scones with strawberry jam.
Hazel says: "It's to keep a bit of fun and entertainment. A lot of people follow and have been sending pictures of their results. The feedback has been great."
The Teconnaught family praises their community for its support. Hazel says: "We've had some generous donations of self-raising flour and free-range eggs. People are awfully good."
Advice for first-time bakers
With the rest of the nation spending time in the kitchen baking, Ryan and Hazel shared advice for first-time bakers.
Hazel says: "Bake what you like and keep it simple with good ingredients. Good butter and free-range eggs – the cost isn't a lot but the taste is much better. Start with scones, as long as you've got a hot oven.
"Get a good recipe book. You can't go wrong with the likes of Mary Berry, Nigella and Delia Smith!"
Ryan says the tastiest treats to bake are caramel squares and chocolate chip banana bread, which are his favourites. Here's to our superheroes!
Related Topics