It's officially time to cool off in the summer sun with a bowlful of tasty goodness as National Ice Cream Pie Day is here.
We're celebrating the icy occasion with some tasty recipes suitable for everyone, from chocolate lovers to busy parents, meringue fanatics and something for those who love Oreo cookies.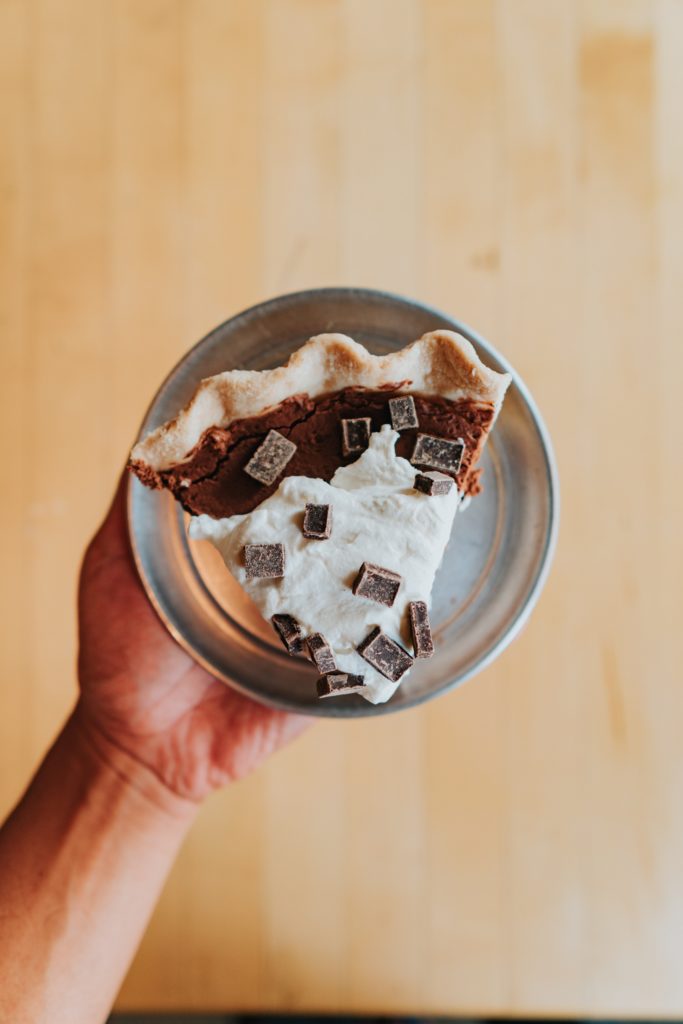 When is National Ice Cream Pie Day?
National Ice Cream Pie Day is an annual celebration that takes place on August 18th.
The date in 2021 falls on a Wednesday, so anyone taking part in the day's festivities can enjoy a midweek treat of ice cream pie.
More ice cream celebrations have taken place in 2021, such as National Ice Cream Day in July, however, National Ice Cream Pie Day pays homage to a very specific and recognisable dessert.
FOOD NEWS: What happened to Dan Fleyshman's energy drink?
National Ice Cream Pie Day recipes
First up on our list of homemade ice cream pies, we have a showstopper which was "Adapted from pastry chef Erin Swanson's towering dessert at the Pontchartrain Hotel in New Orleans" as per Food & Wine.
The 'Mile High Ice Cream Pie' serves around 10 people, will need to be made the day before you want to eat it and requires an hour of active 'prep' time.
Ingredients:
950 ml mint choc chip ice cream
950 ml vanilla ice cream
950 ml chocolate ice cream
400 g finely crushed chocolate wafer cookies
1 stick unsalted butter, melted
pinch of salt
4 large egg whites (for meringue)
85g sugar (for meringue)
National Ice Cream Pie Day recipe: Method
Firstly, line a large glass or stainless steel mixing bowl with clingfilm ensuring that there's an overhang – you'll need this when taking the pie out. of the bowl later.
Now, empty the mint choc chip ice cream into the bowl and smooth the surface until flat, then freeze for one hour.
Repeat the process with the vanilla and the chocolate ice creams, freezing each layer for an hour.
In a separate bowl, we'll make the base of the pie. Mix the crushed cookies with the butter and salt. Create a final layer on top of the chocolate ice cream with the cookies and flatten until level. Then cover over the clingfilm and freeze overnight.
The ice cream pie is doing its thing in the freezer overnight, and in the meantime, you can make the meringue that goes over the pie.
Make up the meringue and then spoon the mixture all over the pie. Freeze again for 20 minutes.
Once set, take the ice cream pie out of the freezer and let it sit at room temperature for around 10 minutes before slicing and serving.
Fast-track your way to an ice cream pie
If hours of work and overnight freezing aren't an option for you on National Ice Cream Pie Day, here's a quick recipe to still enjoy a sweet treat.
Either purchase a ready-made pie case from a shop or crush up biscuits and butter to make your own (Oreo cookies work very well as a base).
Fill the pie case with the ice cream of your choice.
Then top with fudge or chocolate sauce and then cream and freeze for two hours.
TRENDING: Founder of Garden Fresh Jack Aronson dies