It sure is! The McGangbang burger is part of McDonald's "secret" menu – but what is it exactly and how do you get your hands on it?
It involves a McChicken and McDouble having a private party – ahem– where, essentially, the McChicken is placed inside the double cheeseburger.
One reviewer referred to it as the "flying cow burger". Since the chicken burger is inside the beef one, surely that's the other way around? But clocking in at 800 calories, I'm certain no-one will be able to fly after eating this bad boy.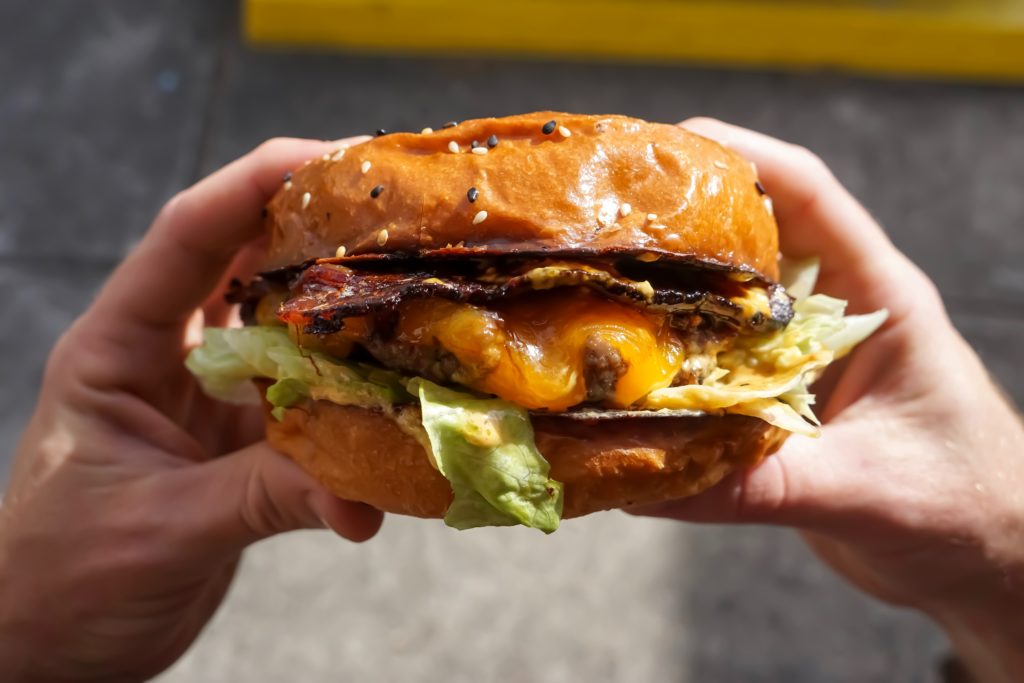 The burger originates from Daytona Beach and its name comes from the disturbing phrase "gang bang". Unlike its namesake, though, the Mcgangbang burger combo is cheap and cheerful, with the McChicken and McDouble both on the dollar menu, so for $2 it really is value for money.
It's also available in the UK, so fret not.
How to order the McGangbang
It's really easy to order a McGangbang burger. Many staff members are aware of the burger as it is one of the most popular "secret" menu items. Saying the name at any drive-thru or branch will suffice, if you are brave enough!
I will need a few drinks before I muster up the courage to order it for sure.
Which other secret menu items should you try?
Travis Scott burger
McDonald's has turned up the heat in the kitchen with a collaboration with rapper Travis Scott. The burger apparently consists of a Quarter Pounder, applewood smoked bacon and two slices of American cheese. If you want to make the most of your McDonald's experience, why not order the Travis Scott meal, which comes with fries and a drink for just $6?
Land, Sea And Air Burger
For lovers of nature, give the Land, Sea And Air Burger a try. A bit like the Mcgangbang burger, it combines beef, chicken and fish burgers to provide the best McDonald's has to offer. It isn't for the faint-hearted. Only the most adventurous should attempt this challenge. Be warned!
Neapolitan Shake
To wash your burger down, opt for the Neapolitan Shake. With a mix of strawberry, vanilla and chocolate, this is a drink for the indecisive or child at heart.
Pie McFlurry
If you're still craving a sweet treat, the Pie McFlurry is the perfect way to end your meal. The McFlurry and apple pie are two of the most infamous McDonald's dessert items. Together, they are a winning combo. Warm, sweet apples and creamy ice cream. Yes please.
Which secret item will you try next?
Related Topics