Vegan diners often feel like fish out of water when searching for plant-based options in fast food chains.
Given that these chains are, on the whole, based on meat consumption, they don't lend themselves easily to a plant-based lifestyle. Chick-Fil-A, KFC and Burger King even have meat products in their names, making it pretty clear what's on offer at such establishments.
But as more consumers in the US and beyond shift to a vegan diet, fast food chains have reframed their menus to be more inclusive. This includes creating vegan alternatives or adjusting some of the menu's items to make them plant-based.
You might be surprised to learn that chicken sandwich specialists Chick-Fil-A have many vegan options on offer. Notably, they have a wide range of sauces which everyone – dairy and non-dairy fans – can enjoy.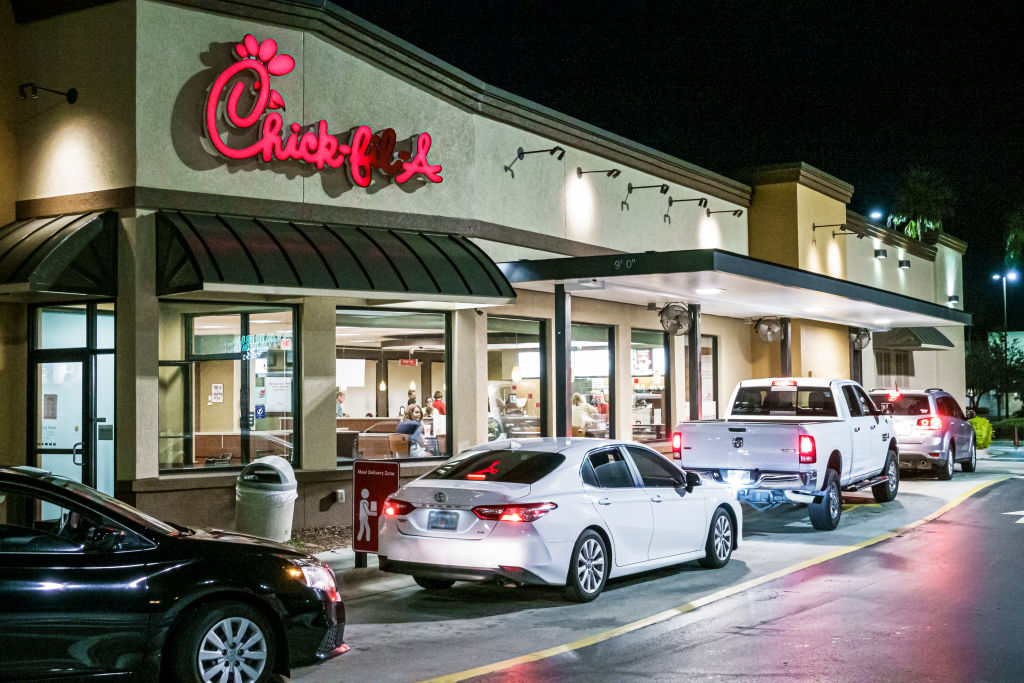 Which Chick-Fil-A sauce is vegan?
Chick-Fil-A have a surprising amount of vegan dipping sauces on offer at their chain. Check out the options:
Polynesian Sauce
Sweet and Spicy Sriracha Sauce
BBQ
Ketchup
Mustard
Their Honey Mustard Sauce has no egg or dairy, making it plant-based friendly. However, it does contain honey, which some vegans choose not to eat. If you are plant-based but still eat honey, then dive into this Chick-Fil-A dipping sauce!
TRENDING: Why does TikTok think Pete Buttigieg and Elon Musk are brothers?
What about the original Chick-Fil-A sauce?
Unfortunately, the original classic Chick-Fil-A sauce is not vegan. This is as it contains eggs in the recipe.
This is also the case for the Garlic Herb Ranch Sauce, Honey Roasted BBQ Sauce, Zesty Buffalo Sauce, and Cilantro Lime Sauce.
If you're eating plant-based this year, then steer clear of the above. You should be plain-sailing with the approved vegan options.
More vegan options
With the slogan "Eat More Chickin," you might think that Chick-Fil-A would be free from any vegan options. Well, they don't have many alternatives, but we do have a list of everything which is naturally plant-based for you to enjoy!
Some of the main options you can eat from the menu include Waffle Fries, Hashbrowns, Superfood Side and Fruit Cup.
You can customise the Cool Wrap to be vegan by removing the chicken and cheese. Swap out the Avocado Lime Dressing for one of the vegan-friendly alternatives. Some of the vegan dressings include the Light Balsamic Dressing, Light Italian Dressing, and Chili Lime Vinaigrette Dressing.
You can also get the Grilled Market Salad without the chicken and cheese, making for a light, healthy meal choice.
READ NEXT: Kraft's vegan Mac and Cheese arrives on social media
Related Topics