As lock-down has eased and it has been a month since restaurants in London re-opened, many of you have probably ventured out to eat your favourite meals.
Outdoor dining has been more popular than ever as it has allowed many families to enjoy socially distanced meals for the first time in months. With banana bread and other recipes mastered at home, as many of you would agree, I couldn't wait to have a meal cooked for me!
Before lock-down, I always loved to visit restaurants around London and try new cuisine and meals. Now that I can eat out again, I am very excited to return to some of my favourite outdoor dining areas.
Here is a list of restaurants in London that provide beautiful settings as well as delicious food:
The buzzing social area of Kings Road is top of my list to return to. The Mediterranean food served in the outside courtyard is perfect for a summer day after shopping and catching up with friends. Even the inside dining area gives a taste of outdoors with glass ceilings and greenery transporting you out of central London and into the leafy Mediterranean.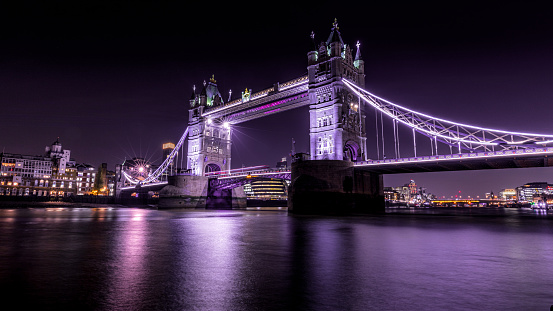 One of the best views in London overlooking Tower Bridge, this spot is sure not to disappoint. With seating outdoors, all year round Coppa Club is perfectly rehearsed in the art of outdoor seating in London. The outdoor pods in the winter are perfect for cosy al fresco dining, but even now, it is a ideal spot to enjoy their wonderful selection of cocktails.
The world's first zero-waste restaurant is a must-visit for any sustainably conscious diner. Created in a warehouse-style, be sure to try one of Crate Brewery's very own craft beer, lager or cider. Their homemade pizza is just as delicious as the beer that they have on offer. Outdoor seating is incredibly popular at this venue, so be sure to go early so as not to be disappointed as it has walk-in tables only.
This is the perfect brunch spot in London located in a beautiful courtyard at the centre of Notting Hill. My choice has to be the strawberry pancakes. This dish fuses the Aussie theme of the restaurant with quintessential English ingredients. Surrounded by simple chic décor, be ready to fill your Instagram with pictures of this photo-worthy spot.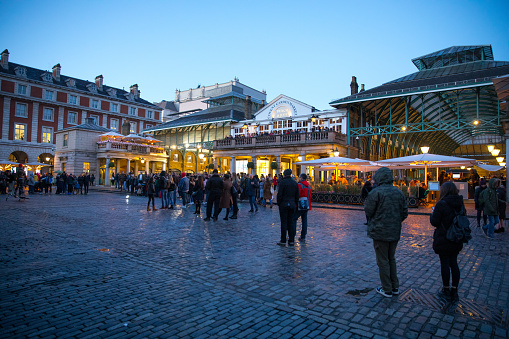 This is the only Japanese restaurant in London to have such an amazing view from their outdoor dining. Sushi Samba is a Brazilian Japanese fusion restaurant set in the heart of Covent Garden above the marketplace. It has a fantastic area to enjoy some of the best sushi you will ever taste. I recommend ordering serval small plates so that you can experience the variety of sensational dishes available on their menu.
Yet another of the most Instagrammable places to visit in London, Dalloway Terrace is the perfect spot for floral enthusiasts. With flowers adorning the outside of the terrace and a canopy available for rainy days, you will be sure to want to visit this spot. Don't forget to reserve a table, especially as this restaurant is part of the 'Eat Out to Help Out' scheme.
Within the bustle of London returning to normal after months of quiet streets, Orrery takes you on a retreat to a part of France in London on their beautiful lavender terrace. Serving elegant French-inspired menus, this promises to be a meal you won't forget. I recommend the variety of farmhouse cheeses to finish as you are sure to find at least one, which will be your new favourite.
This chain of Italian food restaurants in beautiful locations around London is perfect for a simple but hearty meal. My favourite location is the Mayfair restaurant just off the busy pavements, which makes it a great spot to people watch.
Related Topics