Founder of Black Is Beautiful beer, Marcus Baskerville, appeared on CBS show This Morning today (Thursday, 1 July) to talk about the inspiration behind his beer. Following his appearance on the morning show, some want to know where to buy the Black Is Beautiful beer.
Founder and head brewer Marcus Baskerville features beer on CBS
Marcus Baskerville appeared on CBS This Morning today (Thursday, 1 July), to talk about the inspiration behind his Black Is Beautiful beer.
Baskerville developed the beer last year as he set up his own brewing business, Weathered Souls Brewing Company.
The beer is part of a collaborative project that aims to raise awareness for injustices "that many people of colour face daily". All proceeds from beer sales go towards local foundations and charities that support racial equality.
TRENDING: How old is Olivia Rodrigo's rumoured boyfriend Adam Faze?
EXPLAINED: Where to watch Zach Stone Is Gonna Be Famous?
Marcus Baskerville invites brewers to join the cause
Having set up the project within his own brewing company, Baskerville has now invited brewers across America to take part in making the beer themselves.
As part of the collaboration, Baskerville has shared the recipe for his beer on the Black Is Beautiful website.
However, those who wish to participate are asked to donate 100% of their proceeds towards "police brutality reform and legal defences for those who have been wronged".
Talking to CBS correspondent Janet Shamlian about collaborating with other breweries for the project, Baskerville admitted he was initially "concerned".
He explained: "We're in a predominantly white industry. So to name something Black Is Beautiful and then ask 99% of the brewing industry to participate in something that supports minorities, it had me a little concerned at first. But, man, the brewing industry showed up and showed out."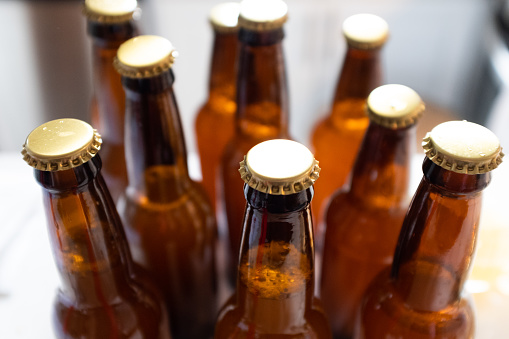 CELEBRITY: Jack Harlow's crush on Doja Cat is Twitter's favourite thing today
Where to buy Black Is Beautiful beer?
Following Marcus Baskerville's appearance on CBS today (1 July) some are curious to know where they can support the Black Is Beautiful beer initiative.
On the project's website, there are currently 1,221 breweries listed in more than 50 states. Those wanting to see if any breweries near them are supporting the initiative can view the full list here.
Cheers!
Related Topics