FBI agent Timothy Thibault resigned from his post at the bureau's Washington field office last week, according to the New York Post – who is he, and do we know why he resigned?
The Post claims he was "escorted out of the field office" by "at least two 'headquarters-looking types'," citing Washington Post "sources."
It comes amid preparations for Joe Biden's primetime speech. The president is due to deliver a talk about the "soul of the nation," NBC News reports.
Here's what we know about Thibault, and how news of his resignation fits into previous reportage about Biden's son Hunter.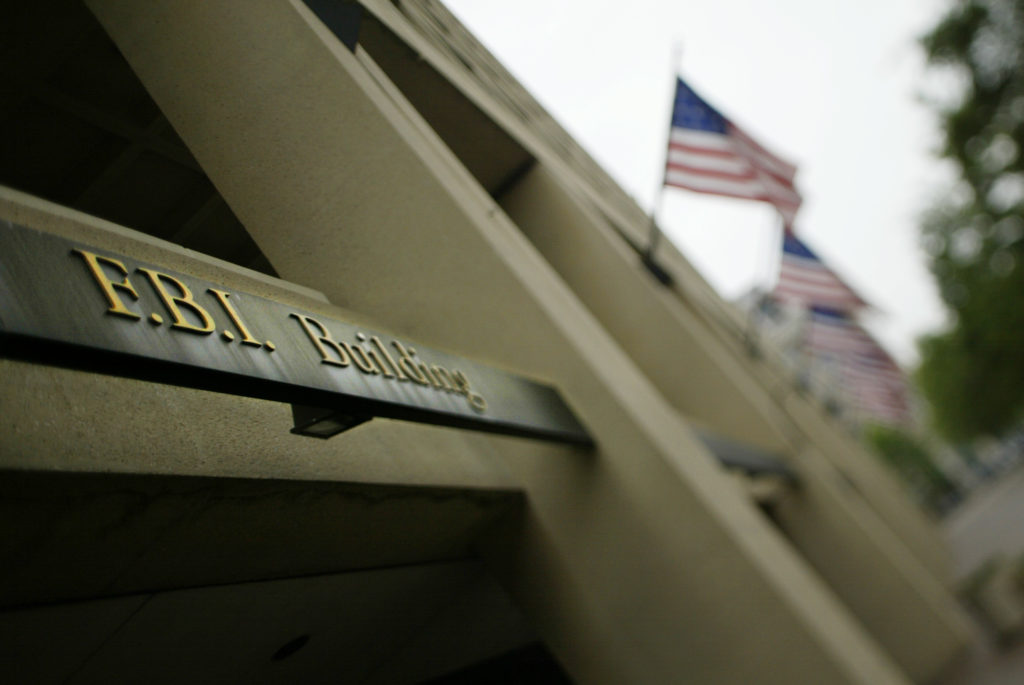 Who is Timothy Thibault and when did he allegedly resign from the FBI?
Timothy Thibault was an Assistant Special Agent as part of the FBI working on the investigation into Hunter Biden's laptop, according to the Daily Mail.
After initially being allegedly "dismissed" from his supervisory role by FBI Director Christopher Wray, the outlet claims, he resigned last week.
He had reportedly been on leave for a month after Chuck Grassley, the president pro temper emeritus of the US senate and a seven-term Republican senator from Iowa, wrote a letter to Wray about allegations regarding the actions of Thibault and another FBI employee.
The letter is available to read online here.
The Focus has reached out to the FBI's Washington Field Office for comment.
How long did he work at the FBI?
Timothy Thibault worked at the FBI for more than 25 years, according to Politico, before he allegedly resigned.
He worked in the Washington field office. The current Assistant Director in Charge of the FBI's Washington field office is Steven D'Antuono.
Fox News claims Thibault was "walked out of the building on Friday," August 26, 2022.
The outlet claims this is normal procedure when an FBI agent ceases to work for the bureau. The outlet also uses the word "retirement" to describe Thibault's actions, rather than resignation.
When did Thibault first enter the news cycle as an FBI employee?
Thibault was one of 13 assistant special agents in charge at the Washington field office, Fox News reports.
It adds that he was not involved "at any level" in the FBI raid on former president Donald Trump's Mar-a-Lago residence earlier this month.
Thibault was the acting special agent in charge of the criminal division at the FBI's Washington field office in 2021. He spoke about the sentencing of Keno Romario Brown of Hyattsville, Maryland. Brown received an eight-year federal prison sentence for "conspiracy to commit mail and wire fraud, wire fraud, and mail fraud, in connection with a scheme to defraud more than 100 elderly victims through an advance fee scheme," per a Justice Department press release at the time.
He also appeared in the news in September 2007, in relation to an interview he conducted with then-US representative William J Jefferson two Augusts prior.
Do we know why Timothy Thibault reportedly resign from the FBI last week?
Thibault hasn't responded to the press coverage on his reported FBI resignation publicly.
It comes after allegations, submitted to FBI Director Christopher Wray in July 2022 by Charles E Grassley. Grassley claimed he was politically biased in his handling of probes involving president Biden's son, Hunter – in the words of the Washington Times. 
Timothy Thibault earned his bachelor of science degree in microbiology in 1990, from Auburn University.
He then completed a master's degree at George Washington University; his final university stop was to complete a second master's degree (from 2016 to 2017) in leadership at Georgetown.