As Wisconsin voters take to the polls today, August 9, for the Partisan Primary Elections, we explore the career and campaign of Peng Her who is running against Sara Rodriguez for the role of lieutenant governor.
Who is Peng Her, opposition to Sara Rodriguez in the Wisconsin election?
The 2022 Wisconsin Partisan Primary Election sees two Democrats running for the role of lieutenant governor – Sara and Peng – who are looking to replace the incumbent Mandela Barnes.
As per Peng's campaign website, his higher education saw him pick up a Bachelor's and a Master's degree in physics. He went on to run a small business before pivoting his career towards a more community service-based position.
Peng's profile shows his various roles as part of "civic organizations," which have seen him take on positions including associate director for the Center For Resilient Cities as well as his former role as a member of the Wisconsin Organization For Asian Americans.
The site also states Peng is running as "he believes elected leaders must find ways to work together and find solutions to the challenges we face."
Inside Peng's election campaign
Peng has outlined nine key issues and his positions on such topics, including the environment, gun violence and reproductive rights.
Among Peng's various promises, he has assured potential voters he will work to ban assault rifles and introduce stricter firearm background checks.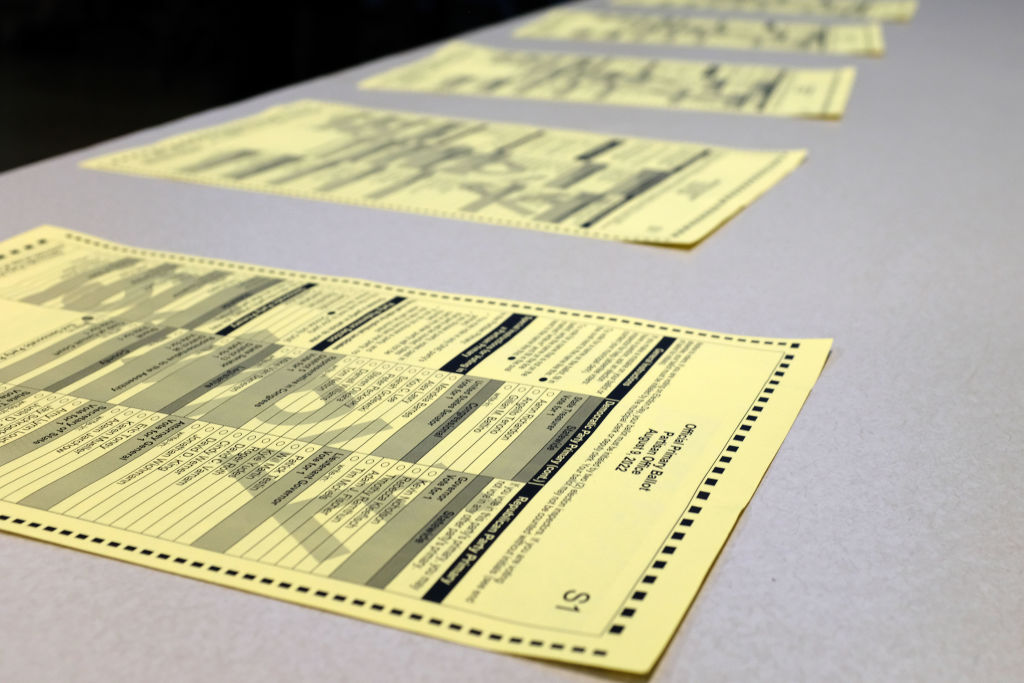 Additional policies include seeking to ensure the Wisconsin Department Of Natural Resources has greater power regarding environmental issues and looking to put an end to gerrymandering, which often causes issues regarding voting rights.
Peng also states he is "pro-choice and unequivocally (supports) reproductive rights" and recently joined opponent Rodriguez in expressing a desire for women to be able to decide their abortion timelines.
Wisconsin election explained
Today's election is an example of what's known as a Partisan Primary Election, wherein voters will decide the candidates who will stand in the November mid-term elections.
These elections take place across the whole state of Wisconsin and voters have four ballots to choose from. They can pick either a Democratic, Republican, Libertarian or Constitution ballot, where they can select candidates from their desired party.
Voters are only allowed to vote on one party's ballot and the ballot includes a governor, state governor, attorney general, secretary of state, state treasurer and United States treasurer. There is, of course, also the race for lieutenant governor between Sara and Peng.
There is also a race for a county sheriff and a county clerk of circuit court in Milwaukee.