The parents of Sandy Hook victim Jesse Lewis succeeded in their civil trial against Alex Jones last week, with a Texas jury granting them almost $50 million in punitive damages.
The couple were represented throughout the trial by Mark Bankston, an attorney who has represented other families of Sandy Hook victims.
This latest case isn't the first time Bankston has legally tussled with Infowars owner and conspiracy theorist Alex Jones. He has been spearheading defamation lawsuits against Jones on behalf of the families of Sandy Hook victims since 2018. The defamation cases have been brought to court in the past four years, as reported by the Austin American Statesman.
Let's take a look at the attorney's role in the latest trial as his 'text' reveal continues to dominate headlines.
Who is Mark Bankston?
Mark Bankston is an attorney working for Farrar & Ball, a Houston-based law firm. He was born and raised in the city. Bankston is described on the Farrar & Ball website as "one of the state's premier litigators."
After graduating with a history BA from the University of Texas, Bankston completed his JD at South Texas College of Law. He graduated in 2009, the year he passed the bar.
After being licensed by the State Bar of Texas, Bankston joined Farrar & Ball in 2010 and has been there since.
Bankston is a member of the Texas Trial Lawyers Association, the American Association for Justice, and the American Civil Liberties Union.
CELEBRITY: Ashton Kutcher says he's 'lucky to be alive' after rare disorder temporarily took his vision and hearing
Mark Bankston's 'text' reveal passed to Jan 6 Committee
On August 3, 2022, during the middle of cross-examination, Bankston sprung a surprise on Alex Jones. Jones' lawyer had made an error and sent about two years' worth of text messages from Jones' phone to the plaintiffs' lawyers, as reported by the New York Times.
On August 9, 2022, CNN revealed the texts from Alex Jones' phone, as received by Bankston, have been passed to the January 6 Committee. It is unclear what relevance the text messages will have to the House Committee investigating the insurrection on January 6, 2021.
"I don't even know if it covers the time period they're interested in," Bankston said. "They asked for my co-operation, to voluntarily turn it over. I, of course, said I would be co-operating with them." The select committee declined to comment.
You can view the moment Mark Bankston raised the texts during his cross-examination below:
Who represented Alex Jones in the trial?
Alex Jones' legal representation throughout the trial against Neil Heslin and Scarlett Lewis was Federico Andino Reynal, as reported by the Daily Mail.
Houston-based Reynal could face trouble after the accidental release of the texts. "The revelation may have exposed Reynal to sanctions in a different case, as well as the potential for malpractice claims by Jones, according to court documents and lawyers following the trial," Reuters reported.
Reynal previously worked in the United States Attorney's Office, prosecuting white-collar crimes. He left in 2012 to start Stradley, Davis & Reynal. Currently, Reynal works as a partner at Fertitta Reynal. He previously founded The Reynal Law Firm.
TRENDING: Dolly Parton's rags to riches story as she's given her very own day of celebration
Texas jury votes against Alex Jones but damages unconfirmed
On August 5, 2022, CNN reported the Texas jury had ruled in favor of the parents of Sandy Hook shooting victim Jesse Lewis. The judge penalised Alex Jones with $45.2 million in punitive damages. Jesse Lewis' parents were awarded $49.3 million in punitive and compensatory damages in total.
However, the Texas statute could provide a loophole meaning Jones won't pay the full sum. As the Daily Mail reports, Texas law limits winnings to $750,000 on each count. This means Alex Jones could pay just 10 per cent of the punitive damages set.
A decision on the final amount owed is to be announced by Judge Maya Guerra Gamble soon.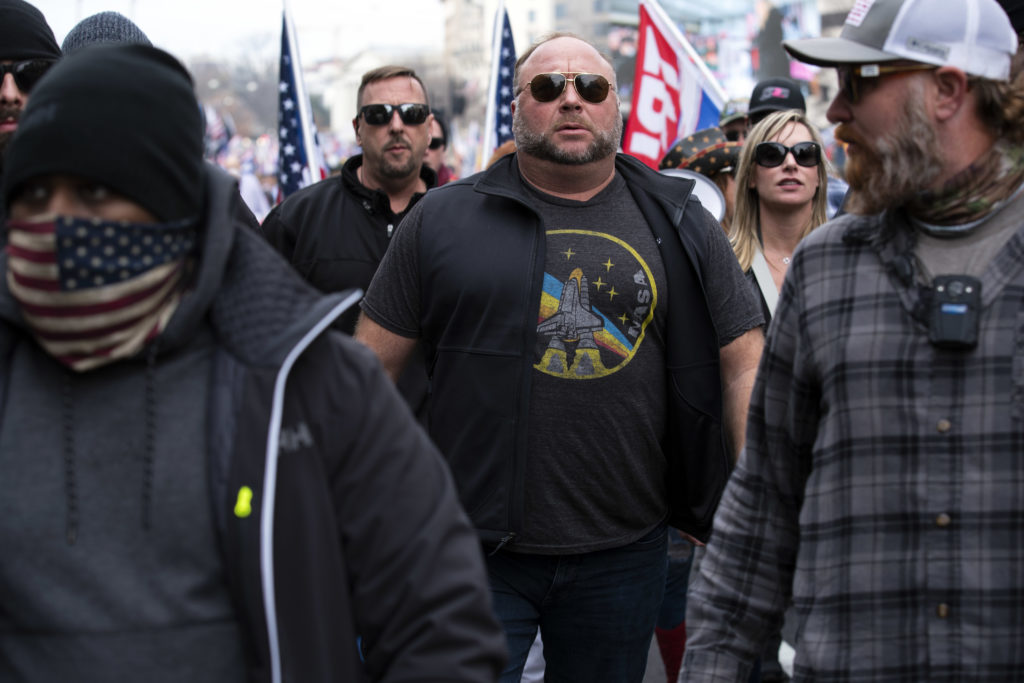 Related Topics