A legal case involving dentist Lawrence "Larry" Rudolph and his late wife Bianca Rudolph is due to come to a close soon. But a third person, Lori Milliron, has also been in the courtroom, with a separate attorney. Who is she?
Lawyers gave the last arguments on Friday (July 29, 2022). At the case's centre is the death by shotgun wound of Lawrence's wife Bianca, in October 2016.
They were together in Zambia at the time, and were due to return to the US.
What do we know about Lori Milliron – her age and career to date – and what is the nature of her relationship with defendant Larry Rudolph?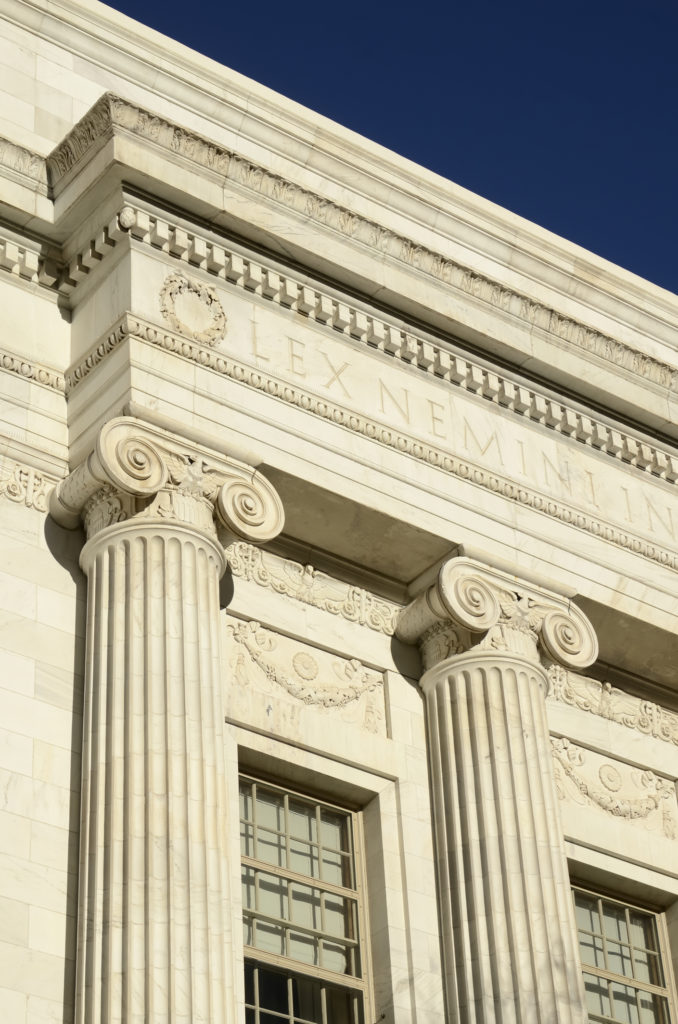 Who is Lori Milliron and what is her relationship to Lawrence 'Larry' Rudolph?
Age 64, Lori Milliron reportedly first met Larry Rudolph in 2003 when she started working for Three Rivers Dental, the dental practice he runs in Pittsburgh, Pennsylvania.
The two of them started travelling the world together in 2004. They would spend "at least 65 days a year" travelling, according to Milliron's attorney's opening statement (as cited by the Denver Gazette), but stopped in 2009.
Rudolph reportedly describes Milliron as a good friend. Shortly after his wife's death, the Gazette reports, they started seeing each other "consistently".
"I called," the outlet quotes him as saying, "and asked her to spend time with me and she did." According to Lori Milliron's testimony, her relationship with Larry Rudolph was "occasionally" physical. Various outlets have described her as his "mistress" (Out Here Colorado), "long-time girlfriend" (Washington Post) and "alleged mistress" (Daily Mail).
What's the age difference between them, and what does Lori Milliron do for a living?
Lori is 64 and Larry is 67, so the age difference between them is three years.
Bianca Rudolph died in 2016, age 56. She was five or so years younger than her husband.
Milliron is a former hygienist and manager of Larry Rudolph's office, the Daily Mail reports. 
Three years after Bianca died, writes the Mail, a former employee of the dental practice Lawrence Rudolph ran told the FBI a manager at the practice had confided in them that Lori Milliron was his "girlfriend of 15 to 20 years". CBS News interviewed Sherry Houck, who worked as a dental assistant in Rudolph's franchise for eight years, who said the same.
Milliron's attorney, John Dill, stated Lori knows nothing about the alleged killing.
When is the case expected to come to a close?
Bianca died in 2016, and the FBI arrested Lawrence Rudolph in December 2021 as a suspect. Jury selection began for his trial on Monday, July 11, 2022.
One year after his wife's death, Rudolph claimed nine life insurance policies with seven different companies worth a total of $4.8 million, the Mail reports.
The Washington Post reported on Friday that lawyers had given their last arguments in the case, which is taking place in Denver federal court. Jurors convened but didn't arrive at a verdict on Friday.
The jury, comprising six women and six men, will resume deliberations today (Monday, August 1, 2022) meaning a result is likely to be imminent.
How long were Larry and Bianca Rudolph married?
The couple were married for 34 years. They have two children, including daughter Ana who worked with him in his Pittsburgh dental practices.
Larry Rudolph's attorney, David Markus, told the jury the life insurance funds Larry was able to claim after the death of his wife Bianca went into a trust for their children.
Rudolph's net worth, he added, is more than $15 million.
The couple met at the University of Pittsburgh and married in 1982. Bianca's funeral and cremation took place in Zambia.