US Representative Charlie Crist, who served as the 44th governor of Florida from 2007 to 2011, has won the Democratic Party's nomination in the 2022 gubernatorial election – the news comes on the heels of his engagement to fiancée Chelsea Grimes, who will be his third wife.
Born Charles Joseph Crist Jr on July 24, 1956, the Democratic nominee for Florida governor is currently 66 years old.
He switched parties twice: Crist was a Republican until 2010; for two years, he was a non-partisan politician; and in 2012, he became a member of the Democratic Party.
And he has had as many wives – almost. He first married in 1979 and became engaged for the third time earlier this year.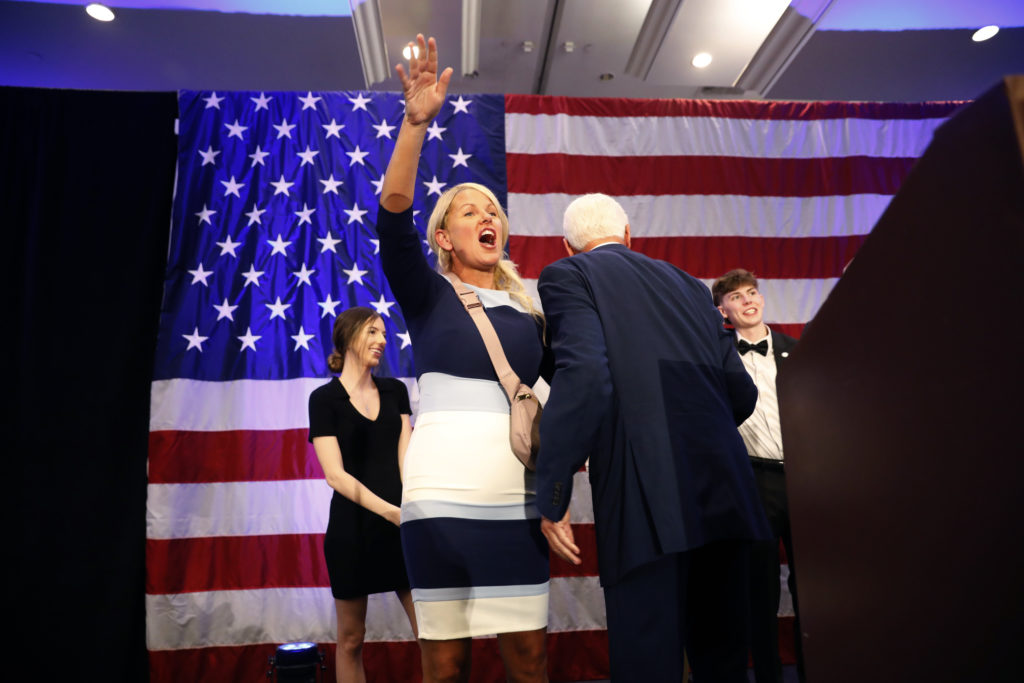 Who is Charlie Crist's fiancée Chelsea Grimes, and when did they announce their engagement?
The Tampa Bay Times first reported on Crist's engagement to medical sonographer Chelsea Grimes on June 14, 2022.
She's a mother of six children, and hails from Minneapolis. The outlet quotes the Florida politician as describing her as a "beautiful person, internally and externally."
Not only that: she's also the "sweetest, nicest person" he's ever met besides his "own mother."
The Times also noted, in its initial report, that there had been no public announcement of Crist and Grimes' engagement, although the news also appeared on WFLA Radio's website and Florida Politics.
They have both been married before
"This would be the third marriage for both," notes WFLA's report on the couple's engagement.
Crist reportedly proposed "over a week" before reports emerged on June 14 and 15. There wasn't and does not yet appear to be, a wedding date. However, WFLA wrote at the time that Charlie "hopes it happens sooner rather than later."
Charlie Crist's previous two marriages, to wives Amanda Morrow and Caroline Oumano, lasted one and nine years respectively. He was the first Florida governor in 42 years to marry while in office, wrote one Jacksonville outlet at the time.
His second wife Carole Crist (formerly Oumano and Rome) is a businesswoman from Long Island, New York. She and Charlie married on December 12, 2008 at the First Methodist Church of St Petersburg.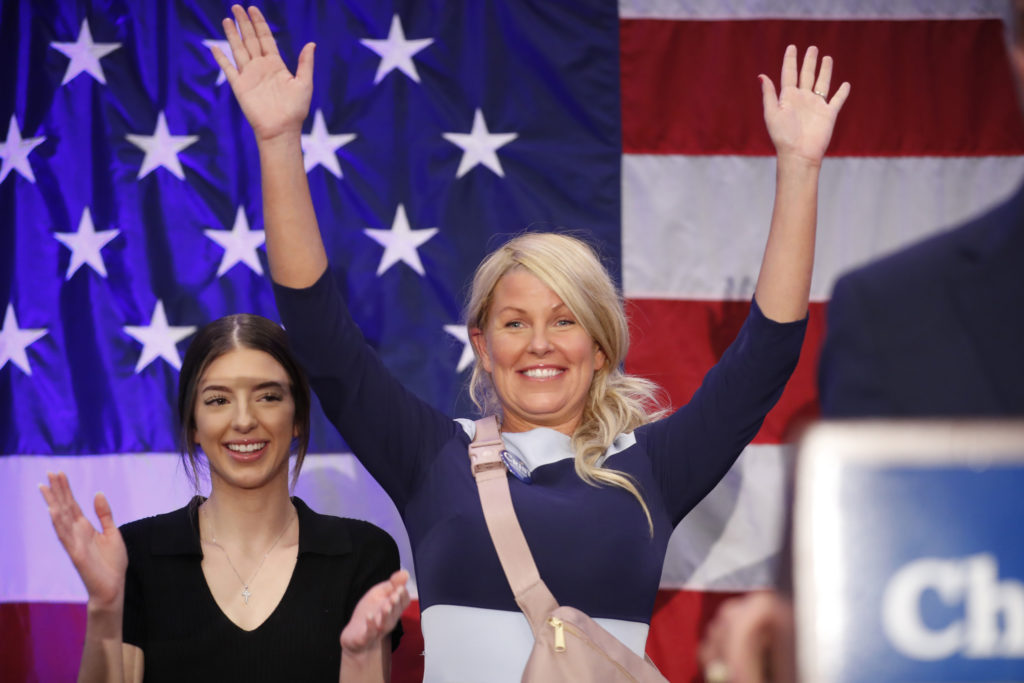 When did Charlie Crist and Carole divorce and how long passed before his engagement to fiancée Chelsea?
Page Six reported on February 24, 2017, that Charlie Crist had filed for divorce from his wife Carole. Their marriage lasted nearly nine years.
The outlet added that Carole had been a "glamorous fixture on the New York and Hamptons scene" when she met Charlie in 2007. She was previously married to Blue Star Jets' former owner Todd Rome. They have two children together.
"I think the world of Carole, Charlie told the Tampa Bay Times at the time. "She's an amazing person. It just didn't work out for us. I wish all the best for her."
Charlie Crist has never had children of his own, although by marrying Chelsea Grimes – not to be confused with English singer, television presenter and footballer Chelcee Grimes – he will become the stepfather of six.
When did Charlie and Chelsea get together?
On March 8, 2020, Jill Biden visited Tampa, Florida to celebrate International Women's Day.
Among the people who met her, there were Charlie Crist and his now-fiancée Chelsea Grimes. They were pictured together, indicating that they were at least familiar with each other at the time, in early 2020.
The age difference between them is 23 years, according to WFLA's reporting: Crist is 66, Grimes 43.
She's a medical sonographer, meaning she performs diagnostic and follow-up examinations on patients using ultrasound equipment.
Related Topics