At the end of Lifetime's new true crime thriller Bad Behind Bars: Jodi Arias, a message, "In loving memory of Tracy Brown Bering," pops up on the screen, hinting at her death. But it doesn't give any more information than that.
As a result, social media users have been asking what happened to her, since there don't appear to be many, or even any, locatable reports of Tracy Brown's death.
Bad Behind Bars is a followup to Jodi Arias: Dirty Little Secret, which came out in 2013.
It stars Tricia Black as Donavan Bering and Lynn Rafferty as Tracy Brown, whose death the onscreen message hints at during the film's closing moments.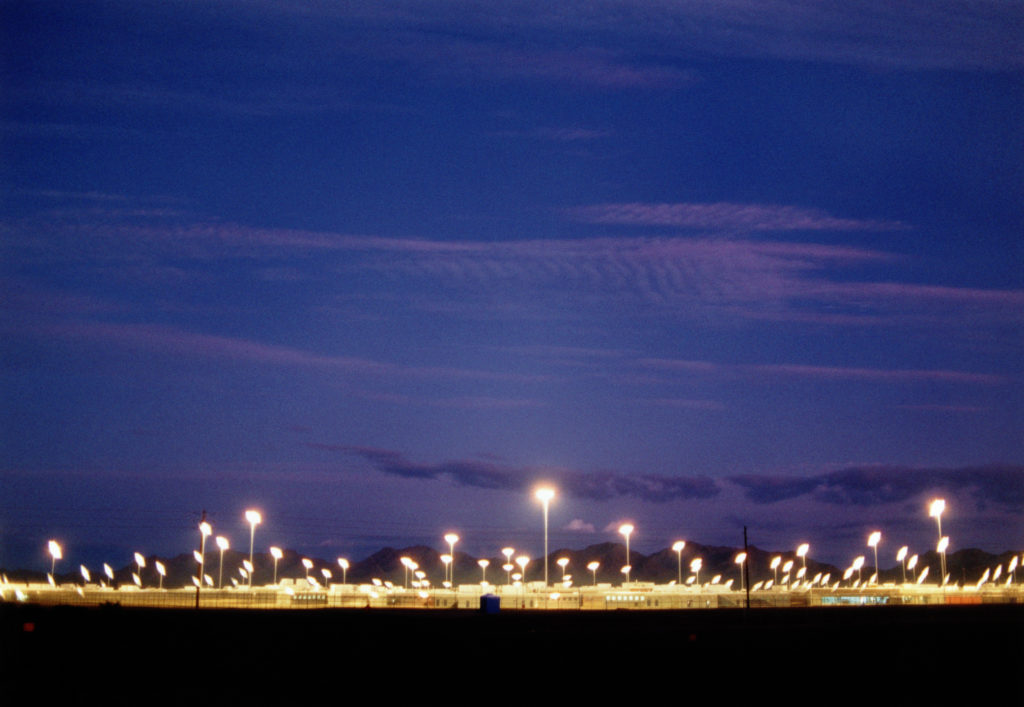 What happened to Tracy Brown Bering? Is she still alive?
Tracy Brown – wife to Donavan Bering since their marriage in 2018 – died in December 2022, according to Understanding Crime, via Facebook. 
Her cause of death was suicide; Tracy had been struggling with depression. Her mother, Yolanda Ducharme, reportedly said the depression "took her," and lamented that she "couldn't fix her."
"Tracy, I miss you. I love you," Understanding Crime quotes her as saying. "Depression took you from us. I try to get through the day. I try to understand but I'm not sure I ever will."
Finally: "I love you baby girl, may your soul rest peacefully. Always and forever, you will hold a place in my heart."
On what did date did Tracy Brown's mother announce her death?
Yolanda Ducharme posted on Facebook on Sunday, December 4, 2022, saying that her daughter Tracy had "passed away today."
"Please pray for our family," she wrote. The post has received numerous comments from those who knew, or knew of, Tracy, sending their prayers and condolences. A minute earlier, she had posted to say that Tracy was her "baby girl," and her "first daughter," who will "always and forever" hold a place in her heart.
Ducharme posted on Facebook on December 31, 2022 to say that the past two years had "taken so much away from us all," and that she hoped 2023 would bring "new love, new joy, new laughs [and] new moments."
Incidentally, her nephew also passed away recently. She shared details of a GoFundMe page for Aj Brown via social media. He was 35.
Tracy's partner Donavan Bering battled cancer recently too
In its report on the death of Tracy Brown, Understanding Crime adds that, after their marriage, and amid the fallout from the couple's strained relations with Jodi Arias, Donavan Bering was diagnosed with cancer.
While she was undergoing chemotherapy, Tracy was struggling with mental illness. But Donavan reportedly spoke often of how "grateful" she was for Tracy's care.
"My wife has taken really good care to help me," the outlet quotes Bering as saying. "But clinical depression is a difficult thing," it adds.
They married in 2018, as Bad Behind Bars: Jodi Arias shows. Their marriage lasted around four years, up until Tracy Brown's passing.
Where to watch Bad Behind Bars: Jodi Arias
The movie premiered on Lifetime on Saturday, January 21. Penn Live has a list of channel finders to assist in finding it.
For anyone without cable, it is available to watch on Philo, a streaming service.
It stars Celina Sinden, Tricia Black, Lynn Rafferty, Karl Campbell, Adesola Adesina, Michelle Haffey, Christine Noble, and Maggie Cassella.
Rama Rau directed the followup to one of Lifetime's most successful true crime thrillers, Jodi Arias: Dirty Little Secret. The original came out in 2013.
If you are affected by any issues raised in the article or would like someone to speak to, please call the Samaritans for free on 116 123. You can also email them at [email protected] or visit samaritans.org to find your nearest branch in the UK. In the US, please visit Samaritans USA for more information. You can also contact the National Suicide Prevention Lifeline at 800-273-TALK (8255) or text 741741 to get in touch with the Crisis Text Line. Americans can now call or text 988 to reach out and speak to a counsellor.
Related Topics