'Perfect 10' former gymnast Katelyn Ohashi tweeted Simone Biles – whom she famously beat by a point and a half in 2013 – is "a remarkable human", after Biles withdrew from (most of) the 2020 Tokyo Olympics gymnastic competitions. But what happened to Katelyn Ohashi, and why did she retire in 2019?
What happened to Katelyn Ohashi?
Born 1997, Katelyn Ohashi spent several years among the best gymnasts in the world.
She is a six-time All-American and trended globally in January 2019 for her perfect 10 score at that year's collegiate challenge. In 2017, she ranked first, nationally, on the balance beam.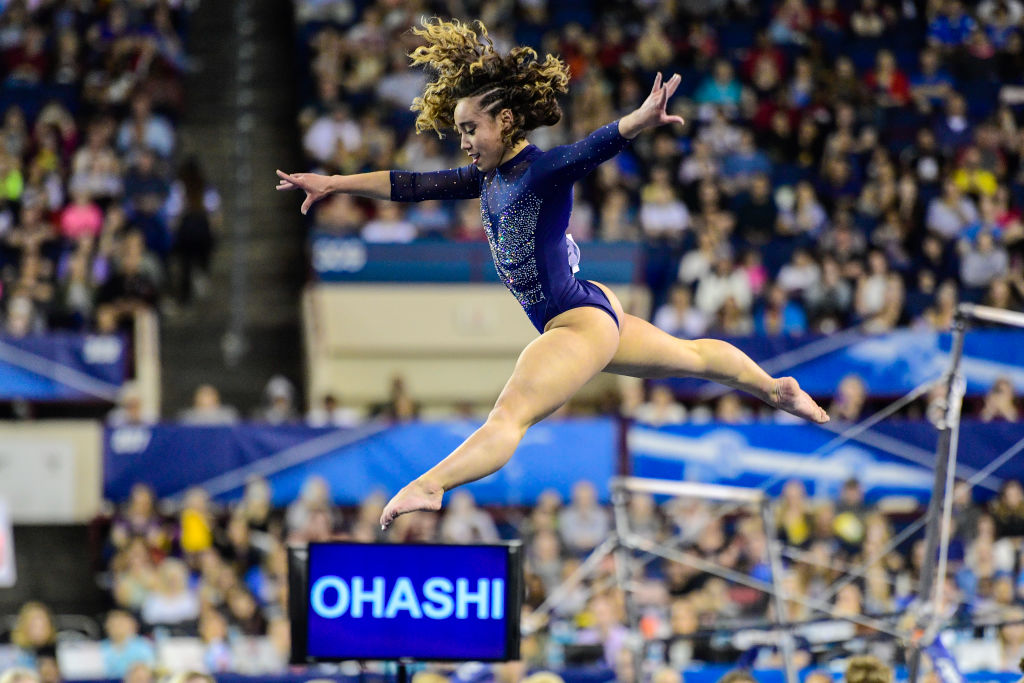 Ohashi's distinctive style incorporated popular and contemporary dance elements into her floor routines.
But, as seems to be common among world-class athletes, Ohashi's journey was not without struggle. In May 2019 she told BBC Sport about verbal abuse she received and how that played into body image-related mental health issues.
What did she say?
Ohashi said she was told, among other things, that she "didn't look like a gymnast" and like she'd "swallowed an elephant".
Despite much of the social media attention she received focusing on her infectious smile and obvious passion for gymnastics, she was also battling low esteem related to her body image.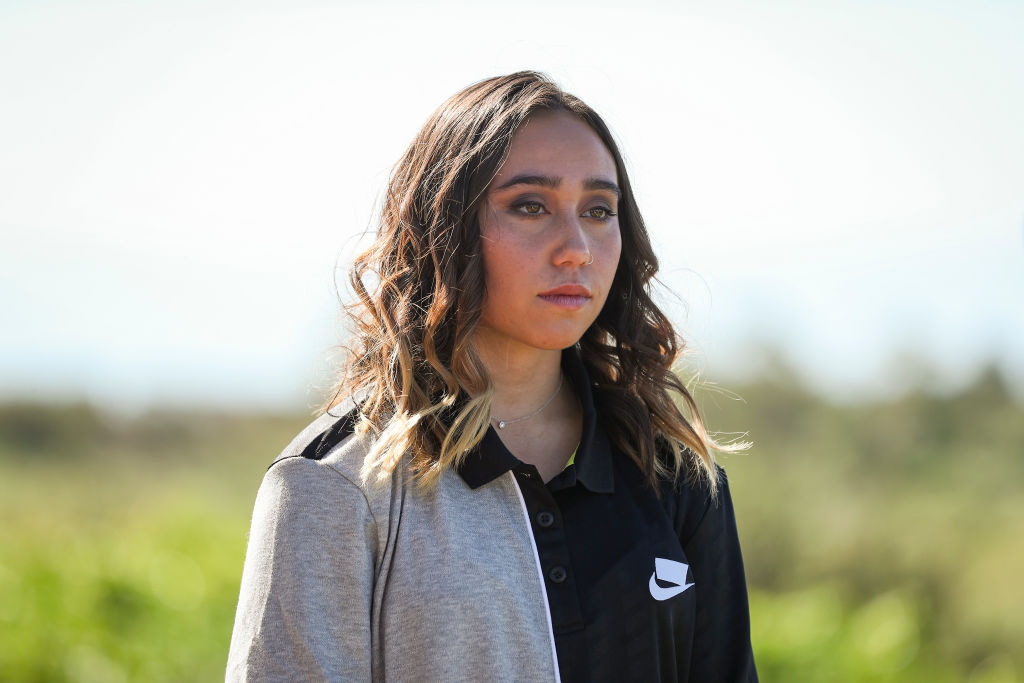 "As gymnasts, our bodies are constantly being seen in these minimal clothing leotards," she told the BBC. "I felt so uncomfortable looking in the mirror.
"I felt uncomfortable walking back into the gym, like there were eyes just targeted at me. I hated taking pictures. I hated everything about myself."
What has Katelyn Ohashi said about Simone Biles' withdrawal?
Last week, Ohashi wrote an article for Time in which she described Simone Biles' withdrawal as "not all that shocking".
"On Tuesday [27 July]," Ohashi wrote, "you could sense that something was wrong. You could feel it through the screen after her first vault. Simone was obviously shaken up. She wasn't her typical bubbly self."
Ohashi continued: "It is the year of reckoning around mental health in sports. I think it would have been disastrous for any institution that didn't stand 100% behind Simone's decision. But there is no way she would have gotten the same support in 2016."
Ohashi herself experienced a turning point regarding her body image while studying at the UCLA. After telling her coach that "didn't want to be great again" because she "correlated greatness with misery", she was given the support she needed.
"Coming to UCLA and being pushed to go to the psychological services […] has definitely been crucial in my growing as a person and my mental health", she told the BBC.
What are Katelyn Ohashi's height, weight and net worth now?
Like most gymnasts, Katelyn Ohashi isn't tall. She stands 4ft 10in (1.47m) – Simone Biles is two inches shorter.
On the subject of her weight, Ohashi wrote in a blogpost in June 2013 she had "gained weight and gained it fast. I've put on 20 pounds over the course of around two months, which I can't even bring myself to say aloud."
Her weight gain was intimately linked to her declining self esteem. Meanwhile, the immense pressure that comes with being a world class athlete made her acutely aware of anything she perceived, at the time, as an imperfection.
Per Celeb Net Worths, Katelyn Ohashi's net worth is in the region of $500,000.
When did Katelyn retire?
Ohashi formally retired in April 2019. 
However, she continued to work on other skills including a poetry collection and a book about topics such as anxiety and depression. 
Related Topics