The late great Dame Vivienne Westwood was a follower of Taoism but what is Tao and what is the meaning behind her 'spiritual system'? Let's deep dive into Taoism to find out.
Since Vivienne Westwood's passing at the age of 81, one of her most famous quotes is being shared on social media in which the fashion designer discusses Tao.
Taoism is a philosophical and religious belief but not many people know of it or what it involves.
Let's find out what Tao means and how Westwood observed its teachings.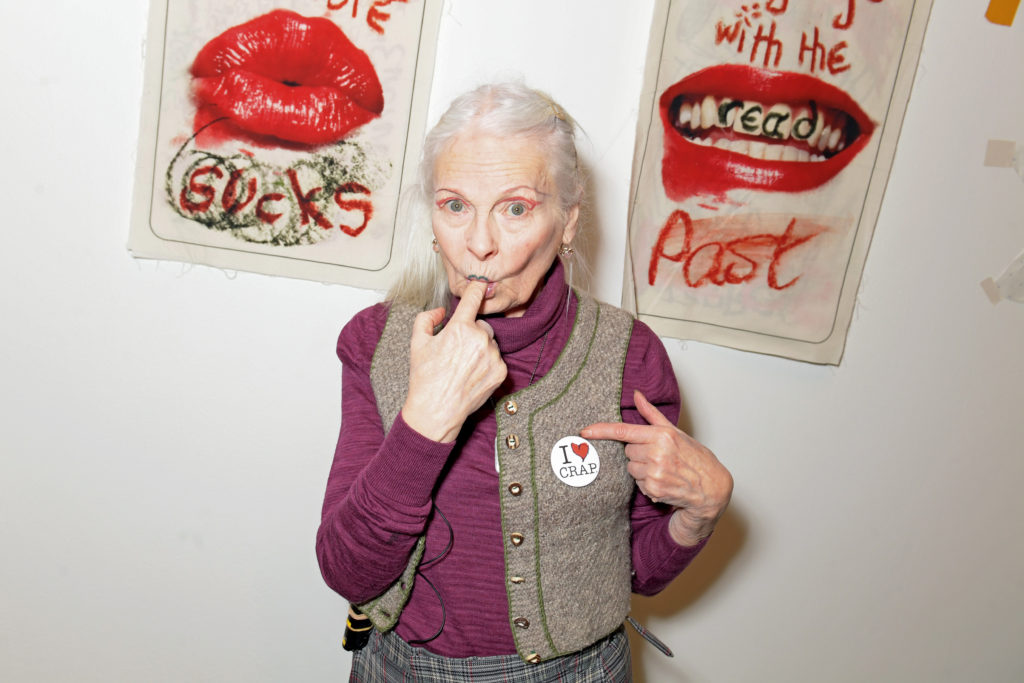 Vivienne Westwood on Tao
One of Westwood's famous quotes mentions Tao and the need for it in our world today. The designer said: "There was never more need for the Tao today. Tao gives you a feeling that you belong to the cosmos and gives purpose to your life; it gives you such a sense of identity and strength to know you're living the life you can live and therefore ought to be living: make full use of your character and full use of your life on earth."
Tao is a Chinese word that has different meanings but is typically translated as "way" or "path." The Tao (or Dao) is hard to define but is sometimes understood as the "way of the universe." Taoism teaches that all living creatures ought to live in a state of harmony with the universe and the energy found in it.
Taoism 'unifies all existence'
You could be forgiven for not knowing what Taoism is but you are more than likely to have heard some of its teachings and you will definitely have seen its symbol.
Taoism is a philosophical and religious system built on a holistic view of life and reality. Taoism has been described as a system that "unifies all existence with principles that cut across both the seen and unseen dimensions."
Its famous yin/yang symbol represents universal oneness and balances with black and white colors rotating in a circle. This image represents the duality of all – whether male and female or life and death – as opposing manifestations of the same principle and should not be viewed as independent. Such an appreciation of 'oneness' is central to an understanding of Taoism.
What is the meaning of the 'spiritual system' Westwood believed in?
Taoism is a religious and philosophical concept that some people struggle to come to terms with. To make it easier, modern teachers follow Taoism's 'nine cardinal principles,' which succinctly explain its cornerstone tenets. These form the core of the philosophical curriculum.
These principles are: Goal, Oneness, Manifestation, Nature, Society, Humanity and Justice, Non-interference, Camouflage, and Desires and Limitations.
Vivienne Westwood followed the 'spiritual system' defined above. But what did she believe that to mean?
Taoism holds that: "Humans and animals should live in balance with the Tao, or the universe. Taoists believe in spiritual immortality, where the spirit of the body joins the universe after death."
So, in basic terms, Westwood believed we don't die after death but we are reborn to the universe instead.
How she incorporated Tao principles in daily life
Vivienne Westwood built a career from selling cloth in her second husband's store to becoming a fashion powerhouse. She used her life to accomplish her dreams.
She incorporated the teachings of Tao by living her life to the fullest, as can be seen in her activism. Westwood regularly used her fame as a platform to give a voice to causes such as climate change and Extinction Rebellion.
Westwood's activism and campaigning for climate change epitomize her following of Tao. The point of Tao is all life on earth is to one, everyone and everything should live together. That is why her campaigning for climate change was so important to her as she felt humans are taking over a planet we don't have exclusive use of.