Dame Vivienne Westwood has passed away and is survived by husband Andreas Kronthaler and her two children – we explore the age gap between the couple, who were both fashion designers.
Punk fashion icon Dame Vivienne Westwood passed away peacefully surrounded by loved ones at her home in south London on Thursday, December 29, 2022.
As well as her two children, Westwood is survived by husband Andreas Kronthaler and fans are interested in knowing more about him and his age gap with Vivienne.
Let's find out more about Andreas and his marriage to Vivienne.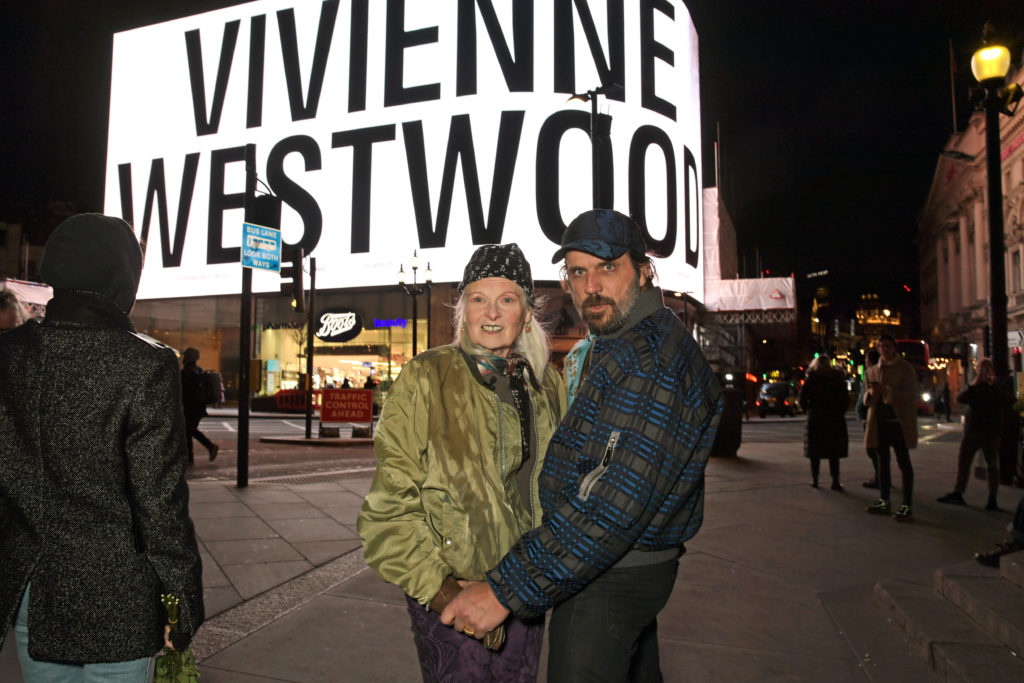 Who is Vivienne Westwood's husband Andreas Kronthaler?
Andreas Kronthaler is a creative director and fashion designer. He was born on January 26, 1966 in Tyrol, Austria. Andreas began his creative career at a very young age, entering art school in Graz, Austria, at the tender age of 14. That is where he spent the next five years as he trained to become a jeweler.
During his time at art school he also created clothes he'd sell to local stores as a means of supporting himself through school. After completing his diploma, Andreas applied for a place at the Vienna School Of Applied Arts to study industrial design.
He continued his clothes-making business to pay his way through school, developing his skills as a tailor. Soon he realized his interest rested more in fashion and he reapplied to study fashion design.
How their relationship began and blossomed
In 1988, Andreas met Vivienne when she arrived at the School Of Applied Arts to teach fashion design. It was his first year studying the subject.
That year, Kronthaler created a series of dresses inspired by the Renaissance, which caught the attention of Westwood. Vivienne invited Kronthaler to London to develop his design and, in 1989, Andreas came to England's capital to work with Westwood on her collection
Kronthaler stayed on with Westwood as his role progressed and grew, collaborating and working with Vivienne to develop subsequent collections. Gradually their love grew and in 1993 the couple married.
Vivienne Westwood and Andreas Kronthaler's age gap: Just a number
Dame Vivienne Westwood was 81 years old when she passed away, while Andreas is currently 56 years old. The couple had an age gap of 25 years. Despite this gap in age, their love was more than just a number as the couple were together for more than 30 years.
Speaking to the Evening Standard about what made their marriage a long and happy one, Andreas said: "Don't expect anything from your other side, from your partner, your wife or husband. Because then you're both free to be. You know, she taught me that.
"She never cared if I got p****d or went out. She wouldn't even ask; she was never interested in these things, control. It was total freedom. Maybe it was because she knew I would come home and end up beside her. Perhaps I always just gave her this security as well. You know, it's always a giving and taking, taking and giving."
It's clear that to this couple age was just a number and the secret to a successful relationship is compromise.
Work goes on after Vivienne's passing
After news of her death circulated, Vivienne's brand released a statement to social media, reading: "Vivienne Westwood died today, peacefully and surrounded by her family, in Clapham, south London. Vivienne continued to do the things she loved up until the last moment, designing, working on her art, writing her book, and changing the world for the better.
"She led an amazing life. Her innovation and impact over the last six years has been immense and will continue into the future."
Andreas released his own statement, which read: "I will continue with Vivienne in my heart. We have been working until the end and she has given me plenty of things to get on with. Thank you, darling."
Vivienne Westwood's cause of death has yet to be confirmed.