The fact that actor Hunter Schafer commented on an Instagram post about "enbies," "transmedicalist" and "truscum" people and "HRT" has caused something of a social media storm – what are the meanings of the above words, and why is Hunter on the receiving end of so much heat?
Schafer is an actor (in Euphoria, not House Of The Dragon) and a trans activist. 
The original Instagram post is from user @piggytaiwan, known as Jordan. She's a trans woman, according to Sportskeeda.
In the six days since it went online, the post in question has received close to 3,000 likes on Instagram; Hunter's comment ("!!!!!") has received just over 900.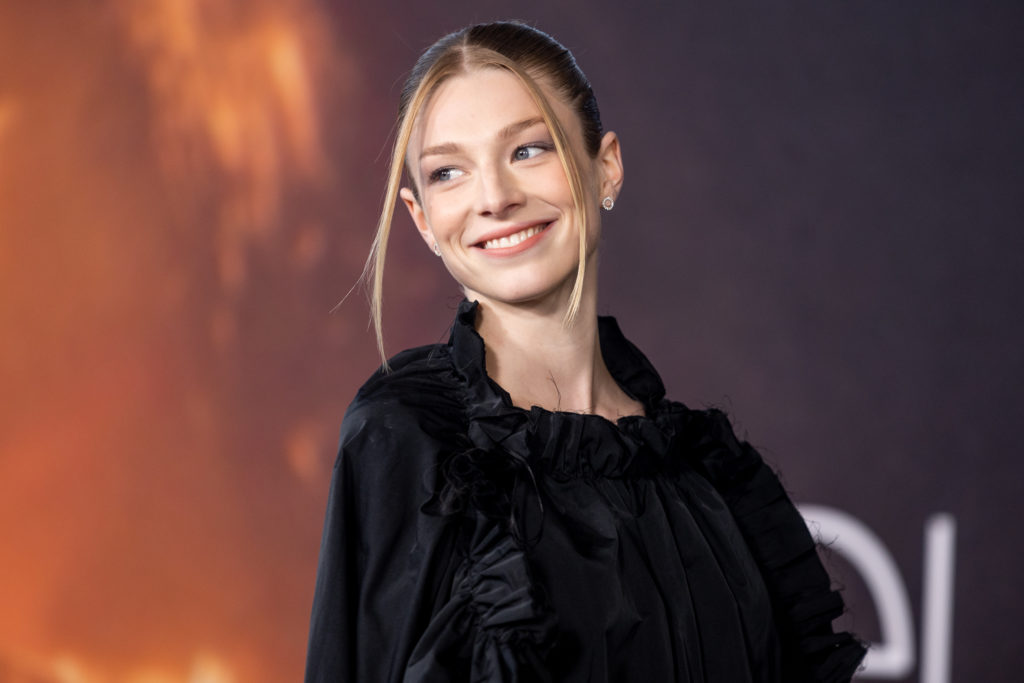 What are the meanings of the words 'transmedicalist,' 'truscum' and 'HRT'?
Transmedicalism refers to a group of beliefs that essentially hold that to be truly transgender, people need to experience gender dysphoria and undergo gender-affirming surgery in order to transition – in order to be transgender.
Some non-transmedicalists say that people who subscribe to the system of beliefs play a gatekeeping role in the trans community. In other words, they decide who to "let in" and who to exclude.
This is because there is a sense in which transmedicalism excludes, for example, non-binary individuals from identifying as trans. People who identify as non-binary do so because they do not identify as either male or female – in terms of gender. In simple, literal terms, they reject the binary of two genders.
This is a simplistic definition, as not all non-binary people feel the same way about gender. For some, being non-binary is a way to actively reject gender norms. For others, it is simply the word that best describes how they identify.
What does 'enbie' mean and where does 'HRT' come in?
The word "enbie" is a transliteration of the acronym "NB," which stands for non-binary. So "enbie" is another word for someone who is non-binary. It's just the way the acronym sounds when you say it out loud.
Many non-binary people identify as trans. Some don't. Or at least, some transmedicalists believe that non-binary people aren't trans.
HRT stands for hormone replacement therapy, which people often undergo in order to transition from one gender to another.
The way HRT fits into transmedicalist arguments is that, if you believe someone must transition from one gender to another in order to identify as transgender, then it follows that they must undergo hormone replacement therapy – and possibly top and/or bottom surgery to accompany it – in order to "qualify" for the identity.
Why are people calling Hunter Schafer 'transmedicalist' and 'truscum'?
According to Newsweek's summary, the belief that gender dysphoria is an essential part of being transgender is often referred to as "truscum."
It's a colloquialism for transmedicalism, half-formed by saying it quickly. But the word "truscum" also reflects the attitude with which people who use it regard transmedicalists.
"Truscum" is pronounced, "true scum." Its usage reflects the unpalatability with which people who use it see the belief that gender dysphoria (and potentially HRT and gender-affirming surgery) is an essential trait of being transgender.
It would appear that those criticizing Hunter Schafer are doing so because they see her comment ("!!!!!") on @piggytaiwan's Instagram post as an endorsement for it.
The Focus has reached out to Hunter Schafer for comment because, for obvious reasons, it's important to know what, if anything, she meant by her comment before coming to any conclusions about her beliefs towards transmedicalist ideas.
Who wrote the original 'transmedicalist' post Hunter Schafer commented on?
The user with the Instagram handle @piggytaiwan goes by the username "Jordan" on the social media platform.
Her bio identifies her as a "full time girlie" and co-host of the Deeply Unwell podcast.
Find Deeply Unwell on Spotify here and Apple Podcasts here.
Born December 31, 1998, Hunter Schafer made her acting debut starring as transgender high school student Jules Vaughn in the HBO series Euphoria; she'll play Tigris Snow in The Hunger Games: The Ballad Of Songbirds And Snakes in 2023.
For support via phone, one-to-one chat or email you can contact The Gay, Lesbian, Bisexual and Transgender National Hotline: (888) 843-4564. There is also The GLBT National Youth Talkline (youth serving youth through age 25): (800) 246-7743.
You can also contact Trans Lifeline on (877) 565-8860, a trans-led organization connecting trans people to the community. They also offer details of support and local resources. Please visit PFLAG for more support and helplines here.