The Tory leadership race is heating up as 11 MP's and cabinet members including Liz Truss and Rishi Sunak have thrown their hats in the ring to become the next Prime Minister. One of the condenders is Tom Tugendhat, the MP for Tonbridge and Malling. But who is his wife Anissia Morel?
Tory backbencher Tom Tugendhat was the first to announce his bid in the Tory Leadership race. This followed the resignation of Prime Minister Boris Johnson on 7 July 2022.
Tom Tugendhat has served as the Chairman of the Foreign Affairs Committee since 2017 and has been an MP since 2015.
We take a closer look at the career and family of Tom Tugendhat, as well as introducing his wife, lawyer Anissia Morel.
TRENDING: Joseph Quinn gets emotional at Comic Con 2022 after some 'fan love'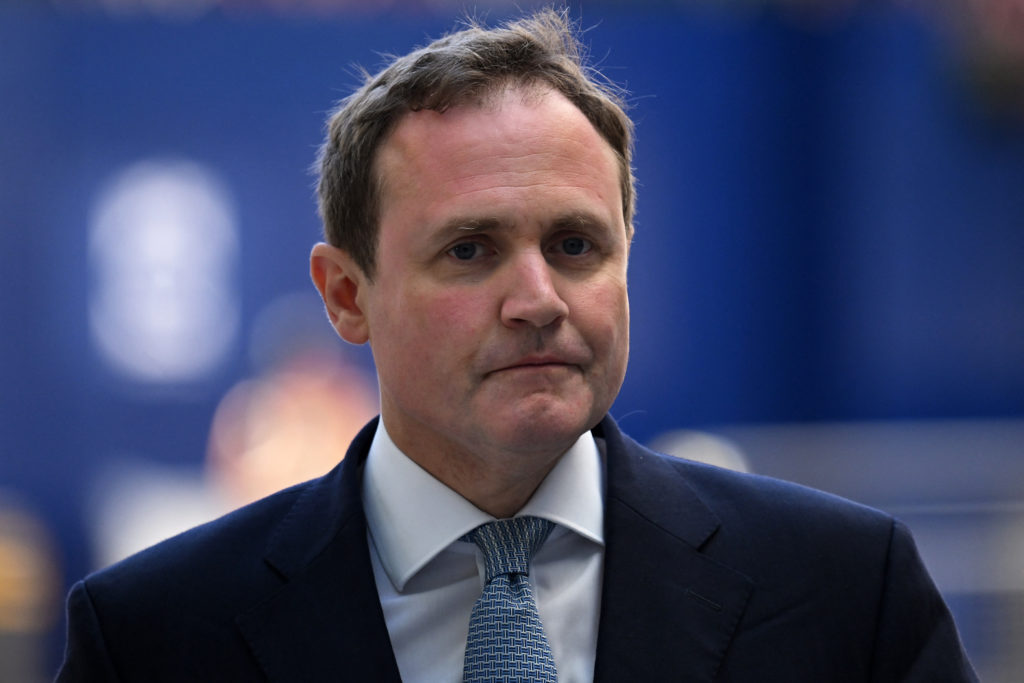 Tom Tugendhat announces Tory leadership bid
MP for Tonbridge and Malling, Tom Tugendhat, was the first to announce his Tory leadership bid on 8 July 2022. He has said that the Tory party needs a "clean start".
Tugendhat grew up in London and Sellindge and studied Theology at Bristol University. He also studied for a Masters degree in Islamic at Cambridge University where he learned Arabic.
Before entering politics, Tugendhat worked as a journalist and served in the Royal Marines in the British Army in operations in Iraq and Afghanistan. He was also the military assistant to the Chief of the Defence Staff.
Other contenders in the Tory leadership race include former Chancellor of the Exchequer Rishi Sunak, Foreign Secretary Liz Truss, former foreign secretary Jeremy Hunt, as well as Kemi Badenoch, Penny Mordaunt, Grant Shapps, Nadhim Zahawi and many more.
Who is Tom Tugendhat's wife Anissia?
Anissia Morel is a legal counsellor for the French Embassy in the UK. She is the daughter of Parisian Pierre Morel, who was a French diplomat and former ambassador to Russia and China.
Morel first entered the French civil service in 2008 when she was admitted to the ENA (École Nationale d'Administration). She then joined the Conseil d'Etat in 2010 where she sat for five years on the bench of the fifth chamber. Morel has also worked as a legal advisor to The Ministry of Foreign Affairs and coordinated the White Book on Defence and Security in 2012.
She began her work for the Foreign Office in 2015, covering strategic affairs, Russia, and Eastern Europe. Her current role as a Legal and Political Advisor at the French Embassy to the UK began in 2018.
Tom Tugendat and Anissia Morel were engaged nine years ago and tied the knot later in 2013. The couple do not post much about each other online, and Anissia does not have any public social media accounts.
MUSIC: Spotify launches RPM program to help graduates into the music industry
Tom Tugendhat's family life explored
Tom Tugendhat and his wife Anissia live in Edenbridge, Kent with their two children.
While Anissia is not very active on social media, Tom Tugendhat often posts about his children on his Instagram page and has even shown other fathers how he does his daughter's hair.
There was a popular incident where Tugendhat was doing an interview on Sky News about new covid-19 restrictions, but he was soon interrupted by his children on live TV!
Who are Tom Tugendhat's parents?
Tom Tugendhat's parents are Sir Michael Tugendhat and Blandine de Loisne.
His father is a retired High Court judge in England and Wales. He took over the appointment from Mr Justice Eady in 2010. His mother Blandine, is of French ancestry.
The Tonbridge MP is also the nephew of Chris Tugendhat, who was the Vice-President of the European Commission in the early 1980s.
He is also a Conservative party politician as a life peer in the House of Lords, and has worked as a journalist and businessman.
Related Topics