The theatre industry is big business in the UK. Here's how this might look after covid-19.
As of 2014, more people go to see a London theatre show than attend a Premier League football match. In 2018, UK theatres generated ticket revenue of £1.28 billion and employed 290,000 workers.
The pandemic has had a significant impact on the performing arts, and across the entire UK Arts sector. Indoor theatre after covid-19 and music concerts were originally scheduled to make a comeback from the beginning of August.
On Friday 17 July, the Prime Minister announced his plan for theatres to reopen on 1 August, on a trial basis and at limited capacity. This has now been pushed back to the middle of August.
Outdoor theatres, opera, dance and music, on the other hand, resumed from Saturday 11 July, but with a limited audience and extra precautions. This followed in the footsteps of other countries in Europe. For example, Vienna State Opera reopened last month with an audience cap of 100.
Theatre after covid-19
Once open, all venues need to adhere to strict social distancing rules to protect performers. Hygienic door handles, thermal imaging cameras and disinfectant fog are among the arsenal of strategies suggested to mitigate infection risks.
Additionally, performance intervals could be extended to 45 minutes to avoid audience crowding. There will be no food or drink on offer, and temperature checks will be carried out.
All indoor theatre venues have been instructed to produce risk assessments and review cleaning regimes. However deep cleaning and social distancing systems, including floor markings, all must be completed in a way which does not damage the historic building housing the venue.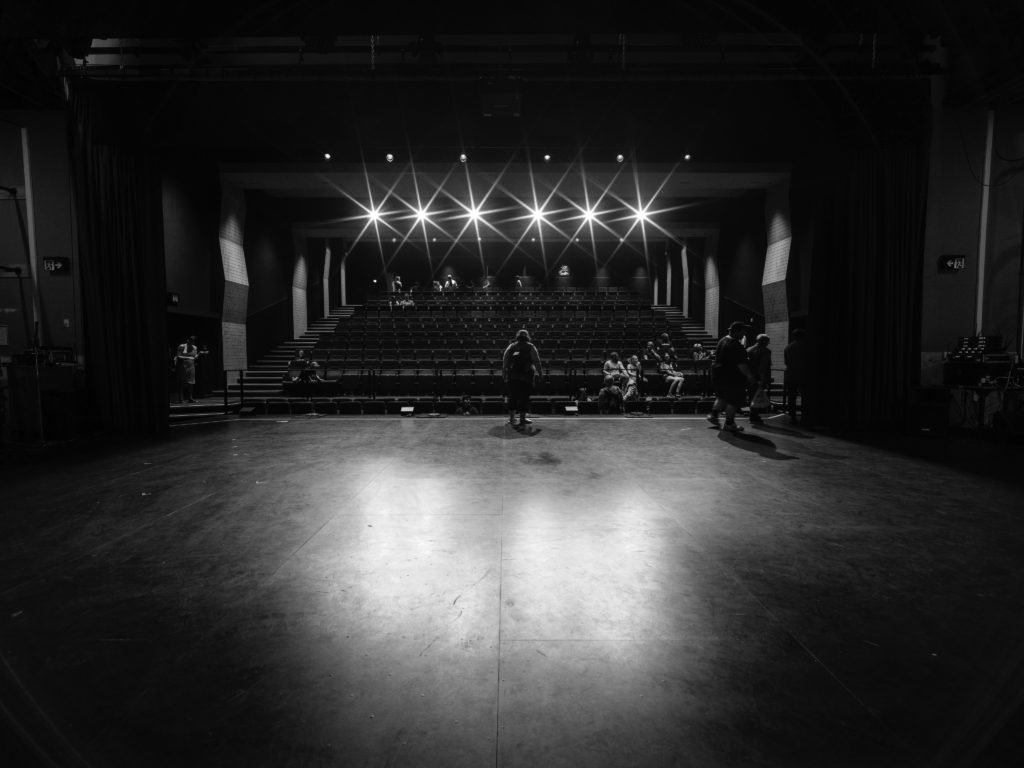 The trouble with that…
These restrictions could cause issues within theatres. A safety distance of two metres between audience members will render about 20% of seats available; and at one metre, that's still only about 30%. Theatre bosses agree that venues can run only at 30 to 40 per cent capacity, which renders them economically unviable.
Many venues fear they may struggle to operate if social distancing rules are enforced. The Society of London Theatre, UK Theatre and nearly 100 actors, writers, directors and leading creative figures have asked for government support from Chancellor Rishi Sunak and Culture Secretary Oliver Dowden in an open letter.
The majority of theatres — as much as 70 per cent — could face permanent closure if a solution is not found.
Already, Nuffield Theatre (located on the campus of the University of Southampton) has been permanently closed, resulting in the loss of 86 jobs, Leicester's Haymarket went into liquidation, the Royal Albert Hall in London is predicted to run out of money by early 2021, and the entire artistic team at Theatre Royal Plymouth has been made redundant.
Additionally, the Royal Opera House's chief executive said they will not last beyond autumn without Government support and theatre producer Sir Cameron Mackintosh thinks that lock-down measures mean West End theatres are unlikely to reopen before 2021.
And the silver lining
But it's not all doom and gloom for theatre after lockdown. Shows that are likely to return include Come From Away and Dear Evan Hansen among others. The Job Retention Scheme, which pays employees 80% of their wages, has been a lifeline to those working in the theatre industry. Also, the government has provided a £1.57bn emergency support package to help protect the future of theatres, galleries and museums.
British theatre has weathered crises before. During the plague outbreaks of the 17th century, playhouses shut down entirely. Between 1603 and 1613, the Globe theatre in London was shut for a total of 78 months. Therefore, it is likely that the theatre industry will revive and flourish.
Related Topics