New Yorkers are waking up to the news that Hot 97 has lost one of their own, as Steve Smith is confirmed to have passed away.
Fans of the hip-hop radio station are learning of the programmer's work behind the scenes on Hot 97, where he played a significant role in its development back in the 1990s.
Smith had a career in broadcasting spanning decades, in that time earning multiple awards and building up radio stations as a programming director.
The Focus takes a look back over Steve Smith's four-decade-long career in radio as news of his death breaks this July.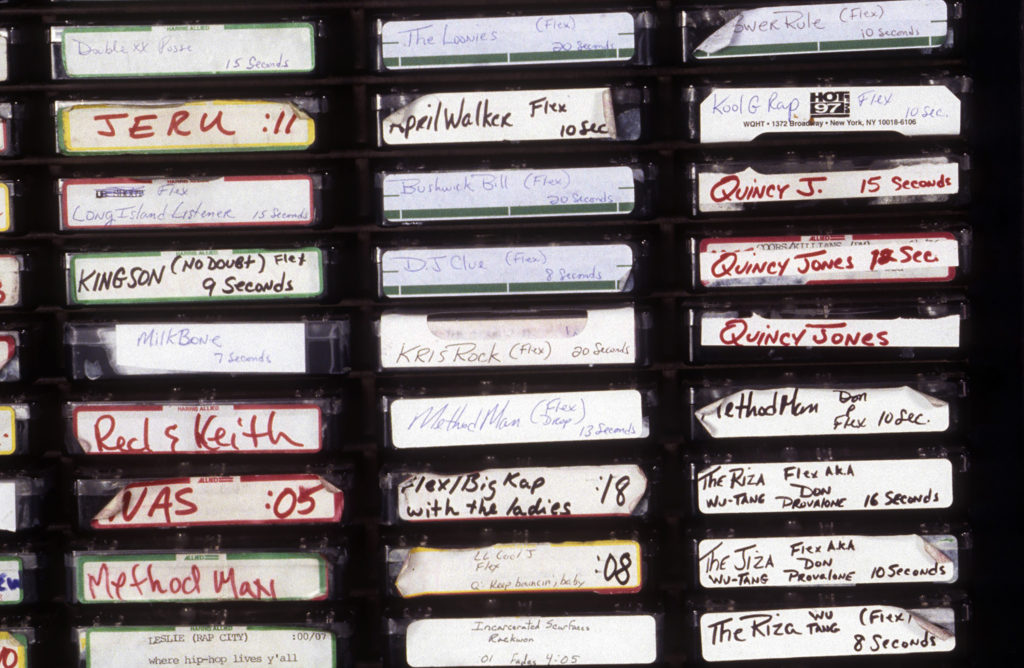 Steve Smith's family confirm his death
On 9 July 2022, Steve Smith's family issued a statement confirming Smith's death earlier in the week. Smith passed away on Thursday, 7 July 2022.
The statement, as reported by music magazine Hits Double Daily, reads:
"The industry is mourning the devastating loss of veteran programmer and broadcast executive Steve Smith. Steve unexpectedly passed away peacefully at home, in his sleep, on July 7th, 2022. Steve's highly successful career spanned 40 years and has broken countless records, won countless awards and has irrevocably changed the landscape of American radio for the better."
The statement concludes by revealing that "details regarding the celebration of his life will be forthcoming."
NEW: When Shinzo Abe met Elon Musk: Death of Japanese politician shakes nation
A look back over Steve Smith's career from Hot 97 onwards
After graduating with his JD from Pepperdine School of Law in 1986, Steve Smith ventured down a different path, pursuing a career in radio. A year after his graduation, he burst onto the radio scene, launching rhythmic KQHT (Hot 97.7)/San Jose and taking it to No. 1 in just three months. This would be the start of a lengthy and successful career in radio.
After two years with KQHT, Smith became the Vice President of Programming at KKFR-FM in Phoenix, Arizona. He was with the network from 1990 to 1993, before moving to New York to work with Emmis Communications. It was here that Steve Smith worked with Hot 97 New York.
Smith was the VP of Programming at Emmis and his work in the '90s involved creating the hip-hop format on Hot 97 NY, turning Hiss-WRKS NY into a smooth R&B and classic soul station, as well as overseeing the bicoastal radio station Ran Power 106 LA and NYC. He built both stations to be No.1 in both cities.
Smith bounced between Clear Channel and CBS before founding his own company, Steve Smith Talent & Consulting in 1998. He later moved to Cox Media Group as a VP of Programming in 2011, not returning to his own company until January 2022.
Tim Richards mourns "radio innovator" and partner
Tim Richards paid homage to his longtime friend and colleague Steve Smith in a statement to All Access:
"As I write this, I'm in absolute shock. Today I found out that my friend and partner Steve Smith passed away. I can't put into words what I'm feeling right now but mostly, it's numbness. We don't know what happened, just that he went to bed and didn't wake up."
Richards then recalls how the pair met in 1992 at the MTV Awards in Los Angeles; they met at a Westwood One broadcast. They would cross paths over the years, but then a friendship would be forged when both Richards and Smith worked at Clear Channel in the early 2000s.
Tim Richards continues: "Steve was (that's so hard to type) an incredible man. He was a radio innovator and one of the kindest and most creative programmers I've ever learned from."
Back in April 2022, Steve Smith and Tim Richards united to launch the radio consulting group, the Smith Richards Collective. They launched this group alongside Heidi McIvor-Allen. The Smith Richards Collective focussed on podcast and radio talent coaching services, brand growth and strategy, music strategy and scheduling, production, and talent services. You can read more about their work on their website.
MUSIC: Spotify launches RPM program to help graduates into the music industry
Tributes to Steve Smith takeover Twitter
As news of Steve Smith's death circulates, many have taken to the internet to pay tribute to the former Hot 97 programer.
WOKV News anchor Jeremy Ratliff tweeted: "Steve was a lot of things to a lot of big names in the broadcast industry, but to me he was a friend, a coach and a champion of my radio career. Today is a sad day."
Mike Oliviero added: "Man we lost a good one way too soon. Glad I was able to spend time and learn from him and talk stocks and the markets too. Great guy."
Related Topics