Stephen A. Smith is known to many for being part of ESPN's First Take. However some fans were confused after yesterday's edition of the show featured Stephen A. Smith seemingly sporting "green hair". Many have taken to Twitter as they react to the sports commentator's hair.
Stephen A. Smith spotted with 'green hair' on First Take
Stephen A. Smith is a familiar face to many ESPN viewers as he co-hosts weekday morning sports debate show First Take with Molly Qerim and Max Kellerman.
As Smith and his co-hosts chatted about the latest sports news yesterday (Tuesday, 10 August), he appeared to some viewers to have dyed his hair green.
Curiosity in Smith's hair colour sparked further after he shared a clip from Tuesday's show to his 5.4 million followers on Twitter.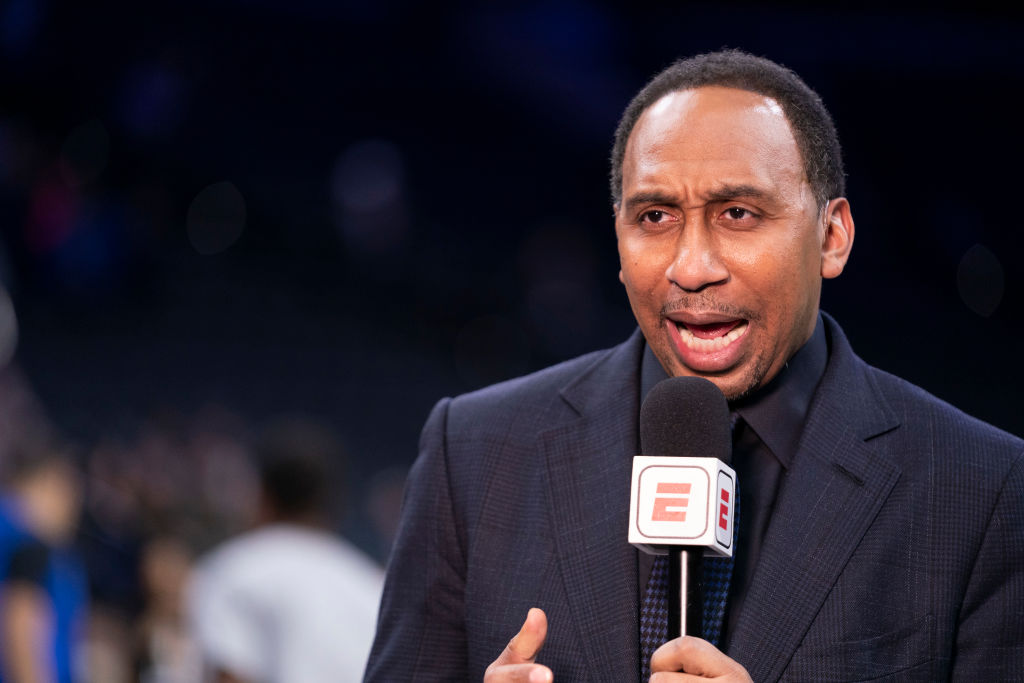 CULTURE: Who is incoming NY Gov Kathy Hochul related to?
TRENDING: Meet Pete Rose's partner former playboy model Kiana Kim
ESPN viewers react to the host's hair on social media
After some noticed Stephen A. Smith's hair looked green on Tuesday's episode of First Take, many took to social media to share their confusion:
Other's thought the green colouring was due to their TV being faulty:
Smith has since addressed the confusion on Twitter as he claimed the reason behind his 'green hair' was due to curtains in the background of the studio.
EXPLAINED: Meet Singer Vicente Fernández's wife Maria del Refugio Abarca Villaseñor
Stephen A. Smith's career explored
The commentator's career in sports journalism started in 1993 as a reporter for New York Daily News.
Before joining ESPN in 2003, Stephen A. Smith worked across many titles and networks, including FOX Sports, CNN and The Philadephia Inquirer.
During his time at ESPN, Smith has presented his own shows on radio and TV but is best known for co-hosting First Take, a role he has been doing since 2012.
Smith has previously reflected on the success of First Take while chatting to Complex in 2016. He told the publication: "For me, personally, it's incredibly pivotal because it's a two-hour appointment viewing platform every weekday morning.
"And for somebody like me who prides myself on being in a position to make a difference and to make an impact as opposed to just collecting a paycheck, it's a very pivotal thing for me. It means the world to me."
Related Topics