NBC News senior business correspondent Stephenie Ruhle has come under flak following comments she made about recent rises in inflation, and American consumers' apparent ability to afford price hikes on daily groceries. What is MSNBC anchor Stephanie Ruhle's salary, and how does it compare to the average American?
NBC anchor tells Willie Geist a 'dirty little secret'
Appearing on The Today Show segment Sunday Focus yesterday, NBC correspondent Stephenie Ruhle let Willie Geist in on her "dirty little secret" about the recent rise in consumer price index.
The 6.2% increase represents the largest annual gain since November 1990. Ruhle's assessment of the situation was as follows.
"While nobody likes to pay more," she said, "on average, we have the money to do so. Household savings hit a record high over the pandemic." Watch the segment below.
LIFESTYLE: Who designed Adele's elegant Saturn earrings from CBS One Night Only?
As Newsweek reports, criticisms levelled at Ruhle since the comments include "tone deaf" and "out of touch". Fox News, meanwhile, branded her "Stephanie Antoinette", a reference to the last queen of France before the French Revolution, who comes up in current affairs punditry with strange regularity.
What are Stephanie Ruhle's salary and net worth?
Stephanie Ruhle has several income streams. She is the senior business correspondent for NBC News, an anchor on Stephanie Ruhle Reports and Velshi & Ruhle – both on MSNBC – and contributes to Shape Magazine's New Baby New Body column.
Per her profile on media database Muck Rack, she has also written for such publications as Today, MSN Canada, Yahoo, The Latest Breaking News and AOL in within the last 12 months, any number of which may have generated income.
CELEBRITY: RIP Heath Freeman: Death of actor shocks industry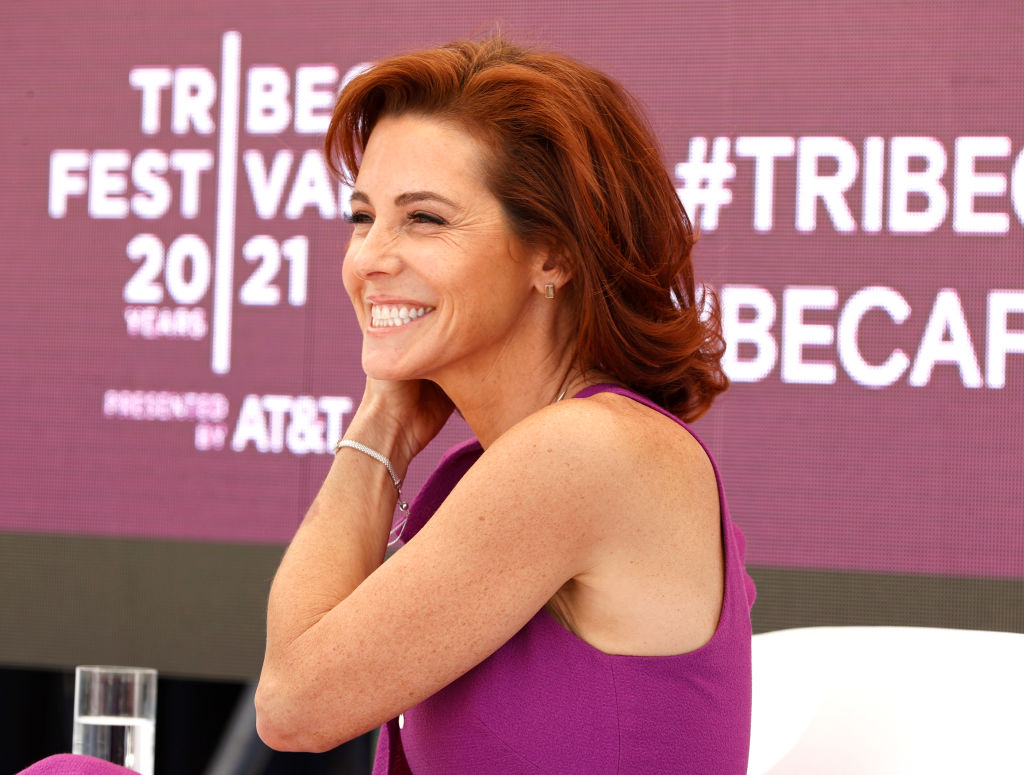 According to PayScale, NBC morning anchors can make up to $188,000 per year, while correspondents at MSNBC make between $44,000 and $120,000. Given that she both a senior correspondent and an anchor, and she likely receives remuneration for articles published elsewhere, Stephanie Ruhle's salary could easily be over $200,000 per year.
Note, however, that these are estimates; her actual salary is not publicly available.
Information Cradle, meanwhile, estimates that Stephenie Ruhle's annual salary is $201,000. Her net worth, per the same source, is about $5 million. Wealthy Persons puts her net worth at $6 million, while Legit, as of 2019, reckons it is between $4 million and $5 million.
How does Stephanie Ruhle's salary compare to other Americans'?
Stephanie Ruhle's claim that "people can afford those prices" may well be true of her and her husband Andy Hubbard – who is a former banker and co-owner of tech startup HausMart. But their wealth is not representative of the average American.
NFL: What is the recovery time for an MCL sprain after Aaron Jones injury?
The average base salary of an NBC employee is $80,000 per year. At MSNBC it is very similar. Meanwhile, the average annual wage in 2019 in the US was just under $52,000, while the median annual wage was $34,000. 
Also in 2019, there were 34 million people below the poverty line in the US. Since the covid-19 pandemic lockdown in March 2020, 63% of Americans reported living pay cheque by pay cheque. It is this portion of the population for whom increases in daily groceries are an issue – not those who earn hundreds of thousands of dollars per year.
Related Topics